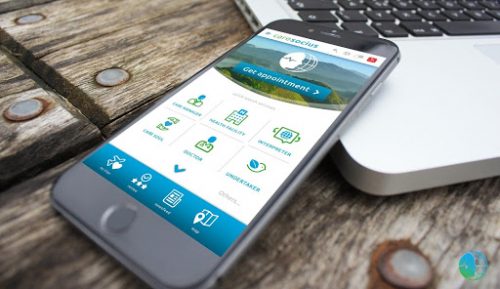 Since the evolution of internet technology, many things have been changed. Mobile apps have risen as a potential medium for performing several tasks such as ordering food, online shopping, online payment, and even finding a dating partner.
In addition, although there are millions of applications on app stores of respective platforms such as Android and iOS, only a few applications are on the top and have more downloads. The question is, Why? If we look closely, we will find that successful mobile apps have some great features, including some unique ones. Initially app developers, build a basic version with some common key features, and later they add some advanced features on a requirement basis.
You are reading this article because you may be interested in finding what features you can include in your app that can make your app quite different from the ordinary one.
So, let's kick start with the list of must-have common key features of successful mobile apps as suggested by a top-notch mobile app development company.
List of Top-10 Must-Have Key Features For Mobile Apps
#1. Easy Onboarding
It is the first essential feature that every app requires to facilitate the users. It does not matter what kind of app you will develop, but you have to ensure smooth user onboarding. So it would be best if users can signup/login with their phone number, Gmail, other email id and signup with social media id will work as a cherry on the cake.
#2. Smooth Navigation
Users never want to fiddle in finding the options. They need a smooth and direct approach so they can use mobile app features smoothly. Here your development skills will play a crucial role in developing such functionality and ensuring effortless navigation. So, the user must like it while interacting with the app.
#3. Enriched UI 
The term UI stands for the user interface. It is the thing with which the user interacts first, just after the installation of an app. It has been found in a survey that more than 60% of users won't come back to the app having poorly designed UI.      
Although for the success of an app, the backend and frontend are equally responsible. Still, UI is more crucial because end-users are not concerned about what programming language and framework you have used to develop the app. Instead, they will have their major focus on the app is attractive or not. So each on-demand app development company takes extra measures for it.
#4. Voice Search
It is one of the new age features that you can find in every app, either newly launched or an old app. In 2020, 30% of internet browsing done screen less, approximately 20% of voice search queries were made with the keywords such as how, what, best, and easy. This percentage will increase more. So, it would be best if you include it in your app.

#5. Order Tracking
Order tracking is one of the features you must include in your application, especially when you are focused on developing mobile applications for e-commerce, food delivery, medicine delivery, etc. It directly refers to the trust generation among consumers to track their packages after ordering and payment. Most of the on-demand industry solutions are utilizing it in the best way.
#6. New-Gen Payment Methods
Most of the apps use online payment methods that facilitate the user to pay according to their convenience. But the thing is, end-users only prefer to use those apps with secure payment gateways because nobody wants to get the victim of online fraud. So, it would be best if the apps have a trusted and secure payment method where users can pay with ease and feel safe.
#7. Push Notifications
It is one of the key features that users like most. It helps them to stay updated about the latest information. Either it is a news app or a food ordering app, it is userful for all. Real-time updates about the promotion, deals, and offers are a concurrent requirement. Almost all web development companies are also implementing this feature in websites. In terms of the successful mobile app, it is a much-required feature.
Still, if you have a question- Are Push Notifications Effective? 
Then it is interesting to know that it boosts mobile app engagement up to 88%, and on the other hand, 68% of app users open the app after getting the push notification.
#8. Low Power Consumption
Have you ever notice that why your phone consumes more battery?     
If you do not know the reason, you will be surprised that apps consume the battery during execution, and if poorly designed, it takes more. It is a specialized feature that every app developer must consider to develop an app that consumes low power. It will also be beneficial for the device's hardware. In terms of usage, an app user will also like it because most users do not want to install an app that requires high battery usage.
#9. In-App Communication
It makes every app interesting if it has in-app chat and calls options, so users on the same platform can communicate with ease and without going external. In addition, if it is a business-oriented app, it will also work fine in customer engagement and support. Therefore, not only for mobile app development, but it is also useful for a web development company to include in the web-based apps.
#10. Multi-Linguistic 
Users and apps are not limited to any language and geo-location. So, by focusing on these factors, all successful mobile apps have this feature that you can also consider including in your app.
Conclusion
When it comes to making any mobile app successful, two things are the most important content and features. These both work miraculously in customer engagement, but features always come first. Of course, if any app has fantastic features, then the user might ignore any flaw in content. Still, if features do not match mobile app users' expectations, they immediately uninstall it.
On-demand app development is the hottest trend where you can find applications such as Uber-like Apps, pharmacy delivery apps, fashion apps, health apps, and many more. Although there are several apps available in this segment, only successful apps have more downloads, and the only reason is having key features, including some advanced features.
If you are also looking at app development as an opportunity, then it would be best to implement the above key features and hire dedicated developers. In combination, it will work great for an idea-specific app that you are focusing on launching.
Author BIO:
Tarun Nagar is the Founder & CEO of Dev Technosys, a global ranking custom software development company. With 10+ years of experience of enabling then Startups which are now global leaders with creative solutions, he is differentiated by out-of-the-box IT solutions throughout the domain. He is known for his visionary qualities and adaptability for technology and trends, passionate as he is in every aspect dedicated to making IT simple, accessible and approachable for business enterprises.
https://www.facebook.com/devtechnosys/
https://twitter.com/devtechnosys
https://www.linkedin.com/company/dev-technosys-pvt-ltd/
---
Interesting Related Article: "Role of mobile apps in the retail economy"