Unlike traditional marketing, SaaS marketing needs specialized skills beyond basic SEO, PPC, and social media. SaaS marketing agencies should have a multi-disciplinary team that can help to promote the product and also create growth hacks to increase and retain users. One of the most popular SaaS marketing agencies are hotel digital marketing agencies but there are different available for your niche.
We researched and have curated the top 10 SaaS marketing agencies based on their SaaS marketing experience, B2B marketing experience, Growth Hacking Experience, Team Size, Founders, Range of Services, Client Size, and Client Ratings.
Here is the list of 10 SaaS Marketing Agencies from top to bottom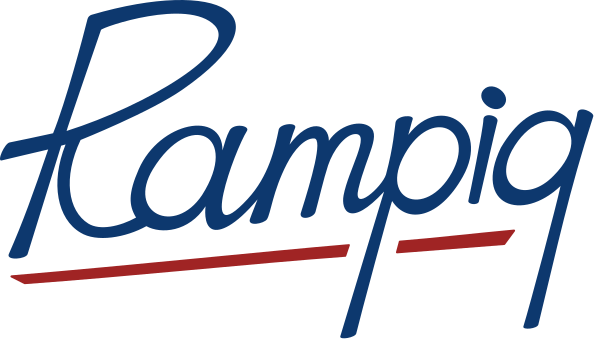 1. Rampiq
Rampiq is a leading B2B Saas marketing agency that focuses on helping B2B SaaS & IT companies grow and achieve their marketing goals. Rampiq delivers full-cycle digital marketing services, from strategy planning to implementation and ROI analytics.
Rampiq's team of experienced professionals has a deep understanding of the SaaS industry, as they work closely with B2B SaaS clients to understand their unique needs and develop customized marketing strategies tailored to specific niche requirements.
Rampiq's proven process is designed to advance B2B companies via a powerful combination of growth channels, partnered with transparent communication and reporting services.
Rampiq has an excellent track record of serving over 30 B2B clients, driving growth, and supporting online marketing initiatives. Check out Rampiq's portfolio and client testimonials for more details and client feedback.
If you're looking for a reliable partner to help take your business to the next level, you have to check out Rampiq. With their expertise and commitment to excellence, they can help you achieve your online marketing goals and drive your business forward.
Location – Virginia, USA
Services – B2B Marketing, SEO, Web Analytics, PPC advertising, Startup marketing, E-Commerce marketing.
Voxturr is a leading Growth Hacking and a SaaS Marketing Agency. The company claims to be a leading agency that helps SaaS companies to grow ORGANICALLY. That's their USP! Some SaaS services include finding the product-market fit, generating organic traffic, setting up high-end analytics, creating chatbots and automation, and much more.
Voxturr has agile marketing processes that are right-fit for new-age companies. The company has clients running from Fortune 500 companies to startups at the seed stage.
Voxturr works with SaaS businesses and helps them with the following:
Traffic and Conversions
Client Retention
Referral Growth Strategies
Setup Analytics
Create Dashboards
Marketing Automation
Create Chatbots
Location – San Francisco and Gurgaon
Services – B2B Marketing, Webinar Marketing, Account-Based Marketing, Lead Generation, SaaS and PaaS Marketing, B2B Influencer Marketing, B2B Content Creation

Souk Media is a team with one singular goal of providing qualitative solutions to its clients. They have been catering to the enterprises, SMEs and startups and have also provided extended support to them.
The company excels at helping companies grow exponentially in their quest to capitalize on the market. Having cross-industry experience across various platforms, they are a team of high-performance professionals from diverse domains and
Location – Singapore and New Delhi
Services – B2B Lead Generation, Organic Growth, Display Advertising, Webinar Promotions
ProperExpression is a B2B SaaS revenue and growth marketing agency that blends art, data science, and digital innovation to deliver creative solutions to quantifiable problems. The strategies and tactics they execute for clients manifest in multi-channel campaigns that directly impact the bottom line.
With a results-driven culture and strong emphasis on tracking and data analytics, they work closely with sales teams to push deals across the finish line, maximizing the ROI of every marketing dollar.
5. Single Grain
Single Grain is a team of expert marketers who share the same vision, passion, and growth to help companies increase revenue for phenomenal companies. The company has a holistic approach to marketing that integrates every aspect of brand building, PPC, SEO, Content Marketing, and Paid Social Ads.
They help clients with everything from designing high-impact marketing funnels to PPC campaigns. They also help companies grow their revenues with expert digital marketing strategies.
Location – Los Angeles
Services – Ad Campaigns, SEO, SEM, Paid Media, PPC, Display Advertising, Podcast Advertising, Conversion Rate Optimization, Content Marketing, SaaS Marketing, E-commerce Marketing, Blockchain, and ICO Marketing.
6. Inturact
Inturact is an integrated SaaS marketing agency focused on aligning digital marketing strategies with sales objectives. The company uses the latest technological solutions to expand your reach, retain more customers, and increase business revenue.
The team covers B2B SaaS Growth Consulting and Product Marketing, Inbound Marketing, Growth Hacking, Web Design and Development, Content Marketing, and Data Analysis.
They are a one-stop solution that can turn your product from an immovable object to an unstoppable force.
Location – Houston
Services – B2B SaaS Marketing Agency, B2B SaaS Consulting, B2B SaaS Content Marketing, B2B SaaS User Onboarding, Managed SaaS Growth Analytics
7. Kalungi

Kalungi helps software entrepreneurs and startups that do not have the time or expertise to build an in-house marketing team. They are an outsourced marketing team that delivers hockey-stick growth to businesses.
The company helps B2B SaaS companies through the three stages of marketing maturity, what they call as Start, Scale, and Profit model.
Location – Washington
Services – Account-Based Marketing, Brand Management, Content Marketing, Advertising Optimization, Customer Journey Mapping, Email Marketing, User Generated Content, Vendor Management, Workflow Automation
8. Seven Atoms
SevenAtoms is a San Francisco SaaS marketing agency that helps businesses market their products and services online to achieve tangible and bottom-line results.
The company is adept at integrating several channels so that they can work together to drive maximum performance.
Seven Atoms have helped SaaS companies of all sizes with unique inbound and paid marketing strategies to meet the business goals. They have been able to deliver results through specialized services and have been able to achieve better brand awareness and exposure.
Location – San Francisco
Services – PPC Management, E-Commerce Marketing, SaaS Marketing, Inbound Marketing, Content Marketing, Social Media Marketing
9. Foxtail Marketing
Foxtail Marketing has been working with SaaS clients for a long time and specializes in producing high-quality content. The agency was founded on the principles of ensuring a high ROI for businesses.
The Foxtail Marketing team of SaaS marketing experts has helped SaaS companies generate high-quality leads through SaaS content marketing.
Location – Utah
Services – Search Engine Optimization, SaaS Marketing Agency, Content Marketing Agency, Inbound Marketing Agency, Sales Funnel Optimization
10. Roketto

Roketto is a leading inbound marketing and web design agency that is focused on providing predictable growth to businesses. Through a full-funnel approach, they help brands scale their reach, profits, and worth.
The company is passionate about helping great brands succeed and believe in transparency.
Location – Kelowna
Services – Inbound Marketing, Adwords, SEO, Content Marketing, Website Design.
11. SeeResponse
SeeResponse is a SaaS marketing agency that helps businesses build and execute a multi-channel growth strategy.
The diverse group of inbound marketing, content, and marketing automation experts work together to create and implement an effective SaaS marketing strategy for your business.
Location – USA, India
Services – Marketing Automation, B2B Marketing, Startup Marketing, Email Marketing, Outbound Marketing, Account-Based Marketing
Honorable mention: Cobloom
Cobloom helps SaaS companies achieve scalable growth with their experience, expertise, and insight into SaaS growth marketing solutions and SaaS pricing services. They specialize in helping companies to develop and execute marketing strategies to grow their recurring revenue and generate more leads.
Location – London
Services – Growth Marketing, SaaS Marketing
Conclusion
Here are a few questions that will help you choose the right SaaS Marketing agency. Read more in the next sections.
What should you consider before choosing a SaaS Marketing Agency?
You should choose an agency that is able to focus on areas such as stages of the journey, customer lifecycle, buyer's journey, goals, strategies, and primary KPI's.
These points will help you select the best SaaS marketing agency and could help accelerate your company's growth.
What skills and resources should a SaaS marketing agency have?
A good SaaS marketing agency should have –
B2B Marketing Specialists
Digital Marketing Strategist
Growth Marketing Specialists
Automation Experts
Webinar Specialists
Email and Linkedin Marketing Specialist
Copy and Content Writer
Design and Development Team
According to our list, you will be able to find the right company for your SaaS business. Wishing you good luck with your agency search. If you are looking for more B2B solutions check out the top B2B Marketing Agency list.
---
Interesting related article: "Strategies for a B2B SaaS business."