Every beginning is difficult, so also the start of an online poker career. Many poker fans in Europe have already gained experience playing home casino games against friends and would now like to take the next step. But there are a few things to consider for a long-term successful poker career in online casinos.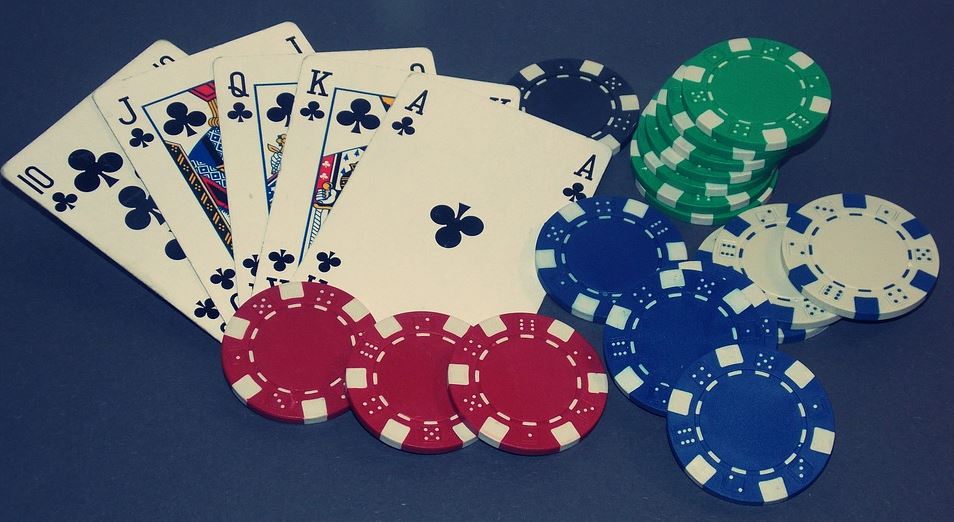 This post gives the beginners an overview and shows them the 10 most important tips for a successful online poker game.
Choosing the right online casino
Every online poker career starts with choosing the right online casino. Poker players in Europe have a huge selection of online poker sites available. Here you first have to get an overview in order to find the right and suitable page.
Fortunately, most providers are now focusing on the "recreational player" and try to provide beginners and newbies in particular with the best possible online gambling experience.
Nevertheless, there are still online casino sites where a lot of professionals and regulars play. As a beginner, you don't necessarily want to have them at the table.
Deposit plus bonus
When choosing the right poker site, beginners should also check which online casino has the best bonus terms and conditions and the best welcome package. On every poker site, new customers receive a bonus when they deposit real money for the first time. Often the player's deposit is doubled.
For example, if you deposit 50 euros, you will receive 50 euros in bonus money from the provider. However, a bonus usually has to be unlocked first. Only after you have played a certain number of hands will you receive the promised bonus in your poker account.
Some providers also offer their new customers an instant play bonus. This is usually a little lower, often between 10 and 20 euros, and regardless of the amount of a deposit. Often there is only a minimum amount that has to be deposited.
Once you have done this, the bonus's full amount is immediately credited to your account, and you can play poker with the money. In addition, many providers give their new customers tickets for MTTs or freerolls. Freerolls, in particular, is of course a good opportunity for beginners to gain experience.
Select game variant
Once you've found your online casino and made your first real money deposit, you can actually get started. But what exactly should you play? Every online poker site has numerous variants on offer. Which is the right one for beginners? The fact is: the world's most popular form of poker is Texas Hold'em. 85 percent of all online poker players prefer this variant.
It is a good start to an online career, as the basic rules are very simple. In addition, you can find enough players at Texas Hold'em at any time of the day. We also recommend this variant to all beginners.
Once the player has decided on a variant, he is faced with another question: Is it the best to play cash games (also called ring games), multi-table tournaments (MTT), or single table tournaments (STT)? In a cash game, the player only needs a certain amount of money to sit down at a table. The blinds are never raised and you can leave a table at any time.
A multi-table tournament is a tournament that is played at several tables. In STTs (also called Sit 'n' Gos), the player pays a fixed amount for participation. As a rule, the top three places receive a prize here.
Play at the right level
All tournaments or cash games in poker depending on the buy-in. You can only take part in freerolls for free. Those who are at the beginning of their career have to be careful that they play the right level for their skills and bankroll.
For example, if you start your career with an account balance of fewer than 100 euros, you should not play games higher than NL2 in the cash games. NL2 means No Limit 2 and describes tournaments with a buy-in of a maximum of 2 dollars and with cash games blinds of a maximum of 0.01 / 0.02 dollars.
And in all tournaments, too, beginners must be careful that the buy-in does not consume too much of the bankroll. As soon as the players have built a bankroll for leveling up, they also have to bear in mind that the risk increases, and the opponents get stronger and stronger at higher levels.
Bankroll management
Bankroll management is an essential issue for every poker player, not just beginners. Every poker player has a budget that they want to invest in playing at the poker table. The responsible and forward-looking management of capital is the art of good bankroll management.
If you risk too much in just one tournament or at a cash game table, you run the risk of wasting your entire budget and your career is over before it really starts.
Live with downswings and avoid tilt
Every poker player has to learn as quickly as possible: Poker is also a chance game. Accordingly, the variance is quite large. Even the best players in the world have downswings and losses in the millions are not uncommon.
However, it is often the handling of a downswing that makes the difference between a world-class poker pro and a not very successful player. A good and ambitious player must learn to see and accept the losses as part of the game. Any player can fall victim to bad beats. A bad beat is a hand that is ahead of an opponent's hand and still loses in the showdown.
In addition, a player must avoid "tilts". This term describes the emotional state of mind of the unlucky player who has suffered an unfortunate loss. Here one must not try to make up for these losses desperately. Otherwise, you run the risk of losing even more chips and real money. Here it is more important to take a break and try to polish up your bankroll the next time.
Further education
Once you've mastered the basic rules of poker, you can't stop. Like the poker pro Robert Williamson III. once said: "Poker's a day to learn and a lifetime to master." The rules of the game can be learned quickly and easily. But if you want to master the card games, you need your entire life for it.
Behind the basic rules, there is a complex and strategic game with many tactical aspects. A player who wants to be successful at the poker table games needs constant education. He has to acquire sound strategy knowledge in various ways: you can read books about poker, watch video instructions on the Internet, or study strategy texts.
Only those who optimize their game in this way have chances of being successful in the long run.
Training sites and online casino communities
Suppose the lonely buffing and studying of strategy content is too monotonous for you or need an addition. In that case, you should register with one of the numerous poker education sites and trusted casino vendors.
There, one can find a great learning environment and numerous members with whom he can exchange ideas. Most memberships on these sites are free. Members benefit from the experience of other members and the specially prepared content of poker coaches who work for the online casinos. Some of the good online casinos also have a multi-language poker school.
Utilities
One way to improve your own game is to use utilities. Heads-up display and tracking programs, for example, import and save the courses of the hands while playing. Thus, these programs provide the user with statistical information about his own progress and the playing style of his opponents during the game.
More and more poker rooms ban these programs. A legal alternative, on the other hand, is software like "PokerSnowie". This program is a training tool that can never be used while playing and that can be used by beginners as well as professionals to improve their own game. The aim is always to present the player with the "perfect play".
Mathematics
One of the most important aspects of poker is the math involved. You can only be successful in the long term if you have dealt with the calculus of probabilities and key terms such as odds, outs, equity and expected value are no longer foreign words.
Outs are all the cards in the deck that improve your hand in a way that you are likely to emerge victorious from the showdown. The term odds stands for the probability of hitting one's outs. Pot odds describe the relationship between the stake and the size of the pot. If the pot odds are higher than the odds, call or raise. When the pot odds are smaller, a fold would be the right decision.
The expected value also called expected value or EV for short, quantifies the possible, expected profit or loss in a game situation. You can calculate the expected value by taking into account the probabilities for the game's further course.
You can calculate the EV by multiplying the sums of the probabilities of the following game courses. Equity or Pot Equity describes a player's share of the current pot, the prize pool to be won. The equity describes its average, long-term chances of winning or expected payouts.
Further information on the subject of poker mathematics and poker probability including various tables and graphs can be found on the internet. All those who will follow these 10 tips will be on the right track to succeed in playing online poker. Then of course it is also up to each individual player how much time, commitment, and energy he invests in his online casino career.
---
Interesting Related Article: "Online Poker: Which Version is Best for a Beginner?"