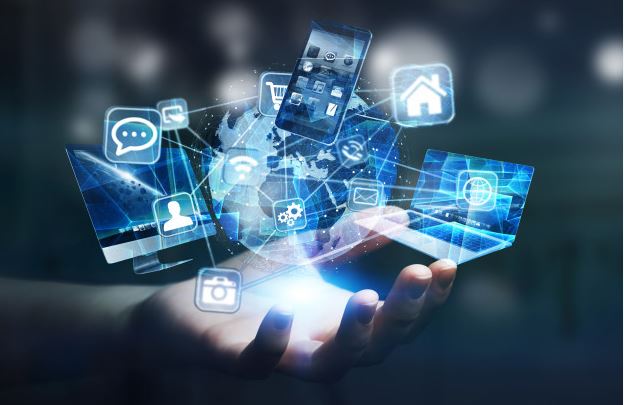 With more and more users getting online every day, digital products have found themselves at the intersection of public need and private interests. While these products have been designed with a primary motive of giving a user a good experience, some aspects of these products have not been given that much attention and end up being so frustrating that they push the users away. And when some part of the product is bugging out, it's only natural to blame the program itself or even its developers. However, this is where usability testing tools come into the picture.
Usability testing tools are here to help you focus on what really matters: on interactions between you, your product and your users.
Definition of Usability Testing
What is usability testing? – you may be asking. The most basic definition of Usability Testing comes from Wikipedia; "Usability testing is a method of evaluating user interfaces in design by employing users to perform tasks and provide feedback,". With all the innovative new products and services, usability testing has become one of the most talked more subjects in this digital age.
This is because when it comes to making a website or application, a wide variety of tools are needed to achieve the best results. Each with its own unique side that contributes to it, these online services and tools provide an effective way for developers and designers to ensure that their products not only look good, but are also easy for users to understand and learn how to operate.
List of Usability Testing Tools
The question is not about the presence of usability testing tools but about how you're going to choose one. You see, here's the thing: for each of us, our opinions about each and every tool are shaped by our previous experiences with them. And since you don't have any experience with any of these tools yet, we're here to give you an idea as to what they can do – as well as what they can't.
1.    LambdaTest
Using test orchestration and execution platforms like LambdaTest, you can perform usability testing of your websites and mobile apps on more than 3000 real devices and OS combinations. LambdaTest also offers cloud-based Android Emulators and iOS Simulators and real device cloud for testing mobile web and native apps. With the LT Browser – a complementary tool by LambdaTest, you can perform web testing on Android and iOS resolutions and check whether it is responsive.
2.    Validately
The whole process of usability testing requires a lot of precision and dedication. Validately helps users orchestrate the whole thing, from task creation and research question creation to recruiting participants, setting up web tests, and other small details while they can focus on the bigger picture.
A usability testing platform, Validately alleviates reviewers and designers from the work of finding users to participate in usability trials for different kinds of products. It handles all the details like recruiting, screening, scheduling, and providing instructions.
Validately is useful for research projects of all sizes, so you can use it whether your business is small and new or a global enterprise. It tasks for users, making sure that the focus is on the product being tested.
Because of its ease of use, Validately is a popular choice in companies that are moving from a traditional approach to customer feedback to an agile one with rapid iteration.
3.    UserZoom
UserZoom is a usability testing and market research tool, used to understand your ideal customer. It is based on research, which means that you need a working prototype and an audience to speak to when you start using them.
At UserZoom, usability is the name of the game. Their platform brings you 4 modules which are essential to usability testing: surveys, sticky notes, video and analytics. You can also sell your own software or apps that you want tested.
It has advanced capabilities for testing products, evaluating web sites and apps, performing remote surveys and questionnaires, and A/B testing or multivariate testing. It offers a great deal of functionality with the price it charges which could be an alternative to other usability tools.
In short, UserZoom has been a perfect tool for usability testing and allows its users to conduct interviews, surveys and Q&As with no programming knowledge.
4.    UsabilityHub
If you're looking for a usability testing software that's easy to use, comes from experienced developers and will actually help you quickly get started in understanding user behavior and design preferences, then UsabilityHub is worth a look.
UsabilityHub is a great software to conduct usability tests and check human-computer interaction. It's cloud based software that can be used on any web-browser, and it's great for conducting all sorts of user tests on the go, anywhere you are.
UsabilityHub is a streamlined, easy-to-use solution that can be a great addition to any designer's toolkit. The user feedback they offer is fast and simple – mark up the things you want feedback on and let it roll.
They also offer advanced analytics that can be immensely useful. While many usability testing platforms are very expensive or require an IT background, UsabilityHub aims to offer free UX research tools to everybody interested.
5.    Userlytics
The Userlytics tool is gaining popularity among the best usability testing tools out there. It has received praises from users that have expressed appreciation for the way they can customize the filtering system, which will give them more accurate results than before.
On the other hand, there are some users who were not impressed by the lack of data visualization in Data Desk after results are given. This could be a challenge when it comes to those users who don't understand statistics very well.
In terms of customization, there are requests for more filters and segments for users to choose from. Some users also find it difficult to set up initial tests on Userlytics as compared to other available tools for usability testing.
Human behavior is always a fascinating topic and with today's market potential, these features make Userlytics uniquely important in the industry.
6.    Loop11
If your business sells products and services, you should be making continuous attempts to improve them. If you decide to test the usability of your website or mobile app with Loop11, the first thing that comes to mind is whether it fits your needs perfectly. And, yes, testing a product prior to launch is an excellent idea.
Loop11 has a well-made dashboard, and people can use the different tools that it provides to keep track of their tests. All data can be exported in some form of spreadsheet, which is a very helpful feature.
Loop11 is a remote usability testing tool that lets users test websites and apps on any device. It can be used to conduct unmoderated remote tests or moderated tests, although it really excels at unmoderated remote tests.
Loop11 is one of the most standard usability testing platforms with a range of tools for creating automatic and moderated tests. Users can either create their tests with the help of templates or create custom tests from scratch.
7.    Optimizely
Optimizely offers a web-based product with most of its main features accessible through their dashboard. They also offer the ability to quickly and easily test the functionality of your site using A/B testing, which makes it easy to determine what elements on your site are working best for your visitors and what could be improved upon.
It is simple to move forward and backward in a test, which is helpful in determining what works best and what needs to be changed or removed entirely. Users can also view detailed analytics data after every test to see exactly how they performed.
It's one of the most popular tools on the market, so it's likely that you may have already heard about it or used it for A/B testing or for mobile optimization.
With Optimizely, customer insights can be acquired by a user's click of a button. This is possible because Optimizely is easy to use.
8.    TryMyUi
TryMyUI offers a robust set of basic features, including data segmentation and screening, moderated remote studies and usability testing for prototypes and wireframes. TryMyUI is a service to test wireframes and prototypes.
It uses remote usability testing, which relies on the use of text messages to test how visitors use the wireframes that have been created. It can be used in many contexts, including websites and mobile applications, and offers users the option of importing their own participants or rely on TryMyUI's database of testers as well.
The key basic features are available to all plans, but some advanced features such as UX Diagnostics are only available on certain plans.
Furthermore, TryMyUi has always been a tool that comes with several features and gives the testers an advantage over other tools.
9.    Usabilia
Usabilia offers many features to help users get feedback from their websites' visitors. The tool can be used to get comments in different forms, like surveys and popups. One of the things we loved the most about Usabilia is that it enables users to create surveys and collect testimonials in websites very easily.
These collections can include both text questions, multiple choice questions, and a variety of possible answers. Users can also add videos as part of the quiz.
These are great for getting more specific input. Users can even target their audience with specific questions if they want by taking into account who the visitor is or the pages visited or even the time spent on a certain page before asking a question.
Usability boasts that it has an artificial intelligence system that makes sure your customized survey is available for every visitor of your site, without bugging prospects until they abandon the page.
10. Optimal Workshop
Optimal Workshop is a user experience testing tool that allows designers and developers to test digital prototypes, wireframes and more. Optimal Workshop offers a range of qualitative research tools that allow you to get an immediate sense of how people will respond to the design you have created.
Optimal Workshop helps teams to build the right features, remove any waste and solve their most challenging problems as a team.
Customers who have tried the Optimal Workshop have found that its tools can be used for successful workshops and project kickoffs, as well as client presentations to get buy-in from executives.
What make this platform unique is that it comes with several testing features bundled in one package, making it easy for you to ease some of the pressure related to work as a UX designer.
Wrapping Up
Usability testing is a critical step towards creating a successful product design, and certainly the cornerstone of the product development process. This is because it gives you invaluable insight into how real users respond to your proposed solutions, as well as where they fall short.
The insights gained from this single test can then be used to adjust and improve your design before you spend too much time building out a product that just isn't great for anyone using it. With such high stakes to capture that perfect niche audience and foothold in the market, it should come as no surprise that usability is a nonnegotiable component of a successful UX strategy.
---
Interesting Related Article: "What is usability? Definition and examples"