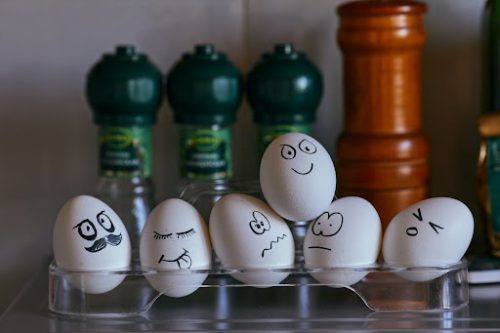 Many conversations and discussions focus on the financial benefits of selling a business, but another aspect that is rarely discussed are the emotions involved in the process. 
This phase in your business life can be very emotional, especially if you have grown very attached to your business. Saying goodbye is never easy, no matter how it is for the best.
Surprisingly, many small business owners fail to recognize that letting go of one's business can take an emotional toll. Much like losing anything you have valued in your lifetime, it may ignite different emotions, which makes the decision-making process a lot harder.
Moreover, the sale will undeniably have an emotional impact on your family, employees, and other key persons around you.
Understanding the emotions that come with selling a business helps you manage them. Thus providing a more positive experience during this significant transition.
The most common emotions attached to selling a business are:
Grief
Grief is a powerful emotion connected with a loss of something (or someone) important. Often, it is a combination of sadness, anger, guilt, or regret. Letting go of something you valued for years will feel like a loss of identity or a loss of community. After all, you are not just leaving the business' operations but also the valuable people that made it to where it is. 
Your business has been a huge chunk of your life. Taking the time to grieve its loss is entirely normal. When you are in the deepest of your grieving process, remember that it will also pass (even though at that very moment, it won't feel like it will). Grief is non-linear. It is complicated and very personal.
You may even have flashbacks of building your business from the ground up. As well as all the struggles and triumphs you have gone through. You might be second-guessing, "Is this the right time to let go?"
As much as it is a grieving process for you as the owner, your family members may be grieving too. Most small businesses are built with families. Selling the business may mean a loss of their identity too.
Supporting each other during this challenging transition can help manage the myriad of emotions.
Fear
Many business owners are tied to their business. Because of the demands they need to attend to, little time is left for hobbies or passions unrelated to the business. So the anticipation and conclusion of a sale lead to fears and worries of "What will I do now?" 
On top of that, fears stem from different things, namely, fear of losing your business, fear of what may happen to employees and the fear of handing over your business to someone who may not have the same passion as you.
Post-sale, there is also a fear of ensuring that the new chapter in your life will be more purposeful than when you were running a business.
These fears can be difficult to bear, resulting in delays in transactions or even not selling at all.
If any consolation, the fear indicates that you care about it too much just to let it go. What lies ahead is scary, but your fears may be mostly addressed if not eradicated with proper planning and discussions.
Before selling your business, it is important to discuss these key points with your buyer and stress what is important to you as part of this transition. This can ease your concerns and may even reassure you with their plans for the business once they take over.
Frustration
You may find yourself stressing over the decisions you have to make, the things you have to consider, and the plans of moving forward without knowing what's ahead of you. All these combined may result in frustration.
Aside from your personal frustrations, the people around your business can also be a factor in your frustration. The anxiety of figuring out how they may react to your decision may surface as some employees and customers might feel you are leaving them behind. Sale-specific concerns such as buyer issues or lack of progress are also contributing factors.
When you are in the midst of frustration, remember that stepping back, talking to someone you trust about your feelings, and even getting some fresh air can help you overcome this feeling.
Though all these emotions are perfectly normal when letting go of a business, they should be addressed effectively. These feelings must be acknowledged and dealt with for better decision-making.
Here's a list of things you can do to deal with these emotions:
1. In preparing for this emotional journey, you may watch for the signs when these emotions are already at play. Dig deeper into how it is affecting you and work from there. 
It is vital to manage your emotions and handle them seamlessly, as you can not anchor your big decisions on emotions that are running high. When emotions are intense, your decisions might not be the most objective ones.
2. You may not be able to do everything alone. Do not be afraid to ask for help and support, whether from your family members or from someone you know who went through the same thing.
Aside from being supported in a tough time in your life, you may also avoid mistakes or mishaps committed by others who also went through the process of selling their business. Think of it as looking into your dilemma from the lens of another.
3. It is not the end of the world once you sell your business. Once you're done dealing with your emotions, the next best thing is taking time off and planning what's next for you. Create a calendar with activities that you are putting off for a long time or try new ones that you are curious about.
Final thoughts!
Selling a business will be life-changing not just for you but also for your family and employees. Being proactive in managing these emotions will make this transition a positive one benefitting you and the significant persons involved. ExitGuide is a resource to help small business owners plan and manage their exit. 
---
Interesting Related Article: "3 Things You Need to Do Before Selling your Business"