The Internet has become indispensable these days, so many businesses are created online, even offline businesses are converted to online or create their own website with services with more information and contacts. In this article, we will look at the top 3 ideas for creating a profitable business to start. To become successful don't think about whether or not it will work, if you don't know what to do make a move.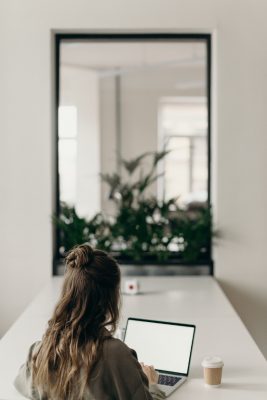 Helpdesk, remote consulting
This is a great idea for those who know computers well. What seems elementary in the operation of a computer to many people is for many people a dark and dense forest. You can open a tech support service and repair service. It will be enough to work on a cell phone. Your task is to provide advice by telephone and solve technical questions remotely.
This scheme works great not only for computer users. It can easily be adapted, for example, for motorists who need help on the road. The same scheme is used by lawyers, psychologists, and other professionals who can provide advice online.
SEO Agency 
If you are an active Internet user, you have probably met the words: "SEO", "promotion" and " search engines. Did you hear something familiar and native? Then you have the opportunity to launch your business online, becoming the chief of an SEO agency. Of course, specific knowledge is needed here. Even if you do not plan to do this work yourself, you will have to study the topic. You will communicate with customers – and you need to clearly understand the specifics of the activity. And when you select an SEO specialist, you will not be able to check the quality of his work without knowledge.
If your company is going to grow, you will need to hire more specialists, create a whole team, where everyone will have his own task. That's when you will have to give salaries to employees, so you can use the best paystub generator app, which will help you calculate salaries for employees, taking into account taxes, bonuses, etc.
The advantage of the business is the lack of start-up capital. Or rather, you can open a business without spending a penny. But your start-up capital will be your knowledge and skills. Business SEO is quite profitable: promotion of one site is 500$.
Blogging
Blogging as a real online business started to be talked about not so long ago. And today, some universities are introducing disciplines that are devoted to the blogosphere. Thanks to active development in just a few years, blogging has become a profitable business.
The most popular and promising platforms for blogging today are Instagram and YouTube. It is easier to start a personal business online with Instagram – from equipment, you will need only a phone. Your earnings will consist of advertising income, cooperation with various companies. And in the case of YouTube, monetization for video views is also possible. But to make a decent profit, you need an impressive audience. At least 20 thousand subscribers. To gain them, you will have to invest in promotion and content creation.
The success of the project will be built solely on your personality, which generates unique content. There are many people who want to make money from blogs, but not everyone succeeds.
These are just a few examples; there are many more options. The main thing is to do what you like and what you know. Don't think about what kind of profit it will bring in the future, whether it will work or not. Start. Many businessmen failed their startups, but they launched new ones and new ones. The main thing is always to do something. Good luck with your business development
---
Interesting Related Article: "The basics of SEO"