Spring break season is the busiest time of the year for stage shows and live events. Even before spring break begins, many stage shows are held to celebrate the season. The success of a stage show depends on many factors, and the proper environment is one of them. To create a lively environment, one of the most important things you need is lighting.
There is a wide range of lighting elements that can enhance the atmosphere of a stage show. Moving head beam is a popular choice because of its many unique benefits. This article explores the importance of moving head beam lighting, how to choose such a product, product recommendations, and more.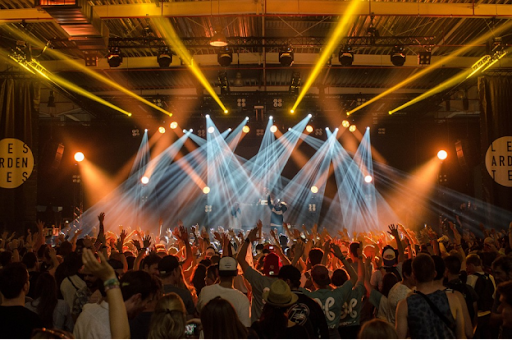 Importance of Moving Head Beam
Moving head beam lighting is one of the most important elements of any stage show. This modern type of stage show lighting is safe, energy-efficient, and easy to install, making it an ideal choice for any event. Mini beam lights are in high demand because of the following key reasons:
Suitable for a Variety of Scenarios
Mini LED moving head light is suitable for a wide variety of scenarios. You can install it at virtually any event, whether it is a festival, DJ music show, TV production, big venue, party, wedding, theater, and more.
Determine the Stage Effect
LED mini stage lights can determine and set the mood of any event. Its various functions, e.g., tilt, panning, dimming strobing, as well as various color options, create stunning visuals to create the atmosphere of your choice.
How to Choose a Moving Head Beam for Your Stages?
Choosing the right moving head beam for your space, show, and style can be a complicated process. There are many things to consider to ensure that you get the best product according to your specific needs. Some key considerations include the following:
High Brightness
Be sure to invest in a moving head beam that features a high brightness level. Choosing a high brightness level will help you ensure that the light performs effectively at the distance you are planning on installing it from the desired lit area.
High Protection
Protection is another key aspect to consider. Be sure to choose a moving head beam that comes with a good protection rating and features a sturdy design to ensure longevity.
Multiple Functions
To get the most value out of a moving head beam, be sure to choose one that is capable of performing multiple functions. Consider the number of colors it can produce and mix, static color options, shapes and patterns in the light effect, and more.
Production Recommendation
Whether you need a moving head beam for a stage show or some other scenario, it is important to invest in a quality product that offers great features, performance, and value for money. Mini Lunar from the reputed brand Light Sky is a recommended choice because it ticks all these checkboxes. It offers the following features and advantages: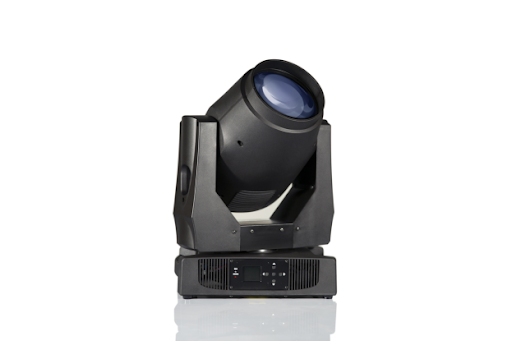 Powerful moving head beam with up to 375000 lux output

Long lasting and durable with IP20 rating (up to 2000 hours average lifespan)

Good overall saturation and bright colors (CRI: 80)

Fast response with accurate vertical and horizontal positioning capability

Variety of prism effects: 8 facet prism + 24 face prism + prism combination

14 colors wheel with rainbow effect

Motorized focus with adjustable wash effect angle

11 Gobos static gobo wheel

1.8° beam angle with various pre-programmed pulse and strobe effects

0-100% linear dimming capability

Tilt and pan movement supported

1.77-inch TFT display panel with intelligent control
About Light Sky
Established in 1993, Light Sky is a seasoned brand that provides advanced and intelligent lighting products and solutions for the architecture and entertainment industries. The Variety of products the company offers can enrich any event and make it more exciting and memorable.
The reputation of Light Sky is founded upon practical design, innovative technology, and the production of professional-grade stage lights. The company incorporates the latest in quality assurance and production processes to ensure that its products meet the highest industry standards and most stringent consumer demands. You can browse the brand's wide range of products by visiting its website.