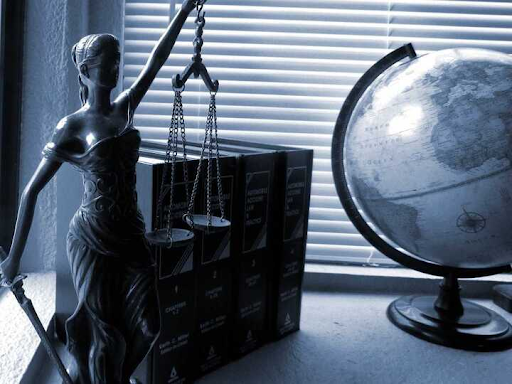 If you are planning immigration to the UK, finding a trustworthy consultant is super important. Whatever your desire, be it to study, to work, or to settle in a new country, having reliable legal guidance makes a big difference to your project's chances of success.
Let's delve into the top tips to help you find a reliable, trustworthy lawyer who can ensure that your dreams come true with no bumps along the way.
Only Instruct Professionals
In the UK, there are two professional bodies that may offer immigration advice: solicitors and OISC-regulated consultants. 
Solicitors are often jacks of all trades. It is very important that you instruct somebody who specializes exclusively in immigration. Immigration law is very complex and a lawyer who is not an expert in the field can easily make a mistake–something you definitely want to avoid.
Immigration solicitors are often more expensive than OISC-regulated consultants. That is partly because their costs–such as professional indemnity insurance and regulatory fees–are higher. Solicitors located in central London have to cover enormous costs of rent in a prestigious location.
As most applications are made online, you don't have to meet the lawyer's face to face. Zoom appointments are a standard practice and this allows you to shop around and consider more options.
Immigration lawyers regulated by OISC will often offer a more cost-effective solution. What is even more important is that they are most likely to be experts in their field.
OISC-registered advisors have three levels of authorization. You can check if it allowed them to handle more complex cases. Even if your case is not particularly complicated, it may be better to be on the safe side and instruct someone with more than basic knowledge and experience in immigration.
Check The Lawyers' Track Record Of Success
Immigration lawyers will share their track record of success in Google reviews and success stories. 
Check how long the firm has been established and what their clients say about them.
There is no need to look for a firm specializing in only one type of application – too narrow expertise is not ideal, and no two cases are exactly identical. It is best to instruct a firm that has good all-round knowledge of UK immigration and has a success record spanning over some years.
Don't Look For The Cheapest Option–it may work out more expensive
If you cannot afford to risk the success of your immigration application, make sure you find a lawyer who can give you confidence in the outcome. 
Be very careful about free legal advice. Professional lawyers will rarely offer advice for free–it is a little different from a professional baker who may offer you a slice of cake hoping you will buy one next time. It would be a closer comparison to a dentist–they may offer you a free check-up when you visit the practice for the first time, but you would be justifiably worried if they offer you a free treatment. 
Legal advice may sound simple, but it requires professional knowledge and often research related to the specific circumstances of your case. Lawyers will normally send you a follow-up note in writing to make sure there is a paper trail and to avoid any misunderstanding. A paper trail of advice given in a professional capacity is a standard requirement of the lawyers' professional indemnity insurance, as well as of their regulating body. 
To assess the legal fee in the right perspective, think about what it will cost you if you don't get the application right. Maybe you will only lose the application fee, but it might also be months of delay in joining your family, missing the start date for your new job, or not getting the kids to school for the beginning of the term.
Choose A UK-Based Advisor
Don't find a consultant outside the UK. UK-based immigration lawyers are members of a regulated profession and you can always check their credentials by visiting the website of their regulating body.
Consultants based outside the UK are not authorised to act as legal representatives in the UK and their role in your case can be very limited. For example, they cannot make representations to the Home Office and their letters will not be read. But you will bear responsibility for any mistakes they may make when preparing your application.
If your budget does not allow you to have full legal representation, it is always advisable to have your application checked by a professional lawyer. Many lawyers will offer a document-checking service or a pre-application appointment to answer your questions.