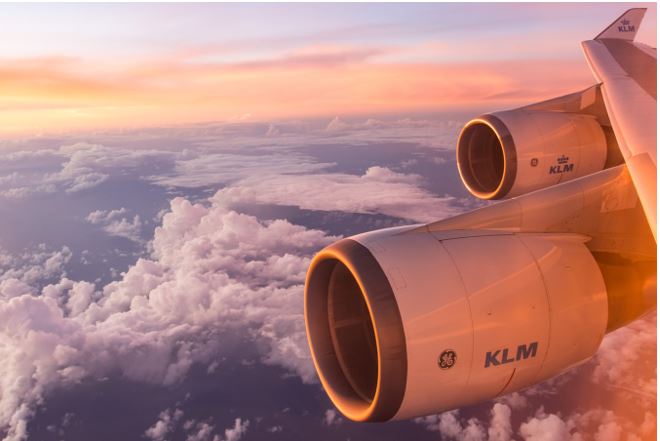 It can be overwhelming looking for a flight. There are many issues and challenges, but the biggest worry is that the airplane seats can be expensive, which adds to the stress of traveling. In recent times, sometimes, we do get cheap tickets, but the problem is solved only partially.
This is where an airline consolidator can help you.
What are they and how do they work? How much money can they save you?
An airline consolidator is a wholesale ticket sales company. They are also defined as brokers who reserve airline seats to resell them to travel agencies or individuals. They stand out because of the extreme low prices at which they sell the tickets. Even the airlines themselves cannot match these prices. If you want to save up for the next air trip, you should look at the best places to buy cheap air tickets.
In this essay, we will discuss the consolidation business and find the best businesses that can give you the maximum savings. We will also cover the types of flights for which these companies can give the affordable tickets and also provide you many tips on when and how to purchase them.
Great Things About Airline Consolidators
There is a lot to think about when purchasing a flight ticket, especially if you are on a budget:
Can I buy on a particular day to save money?
Will traveling early morning/late night cost me less?
Should I avoid the popular airports?
Are there hidden charges with the no-frills airline businesses?
Many factors influence the cost of airline tickets. The benefit of working with an airline consolidator is that, you don't have to worry about them. You don't have to compare the various options. The ticket wholesaler will always give you the best deal so that you save the maximum possible.
They are legal businesses too that are approved by the IATA (International Air Transport Association). The airline businesses also recognize them.
They offer a lot of value even to the flight companies. That's because, almost no airline can sell all the tickets, and as a result, must fly with several empty seats, which causes them money loss. The same tickets cannot be sold from the website at a discount once the prices are published.
They offload these tickets to the consolidators, who then, for a commission, sell them at a lower price. The airline business thus can fly at a full capacity and make more money. Buyers too can save money.
Not just savings, the consolidators offer other advantages too:
You will have your own personal agent – They don't just offer discounts, an airline consolidator also works as a travel agent, helping you plan and customize your trip. You will deal with a real person who will offer you advice and guide you through the booking process. Consolidators have access to resources like GDS (Global Distribution System) that they can leverage to pull the best deals.
Convenience – There is no need to visit various websites and compare the different options and ways to save money. The human agent, who is an expert with many years of experience, will use advanced resources to dig deep and pull out the various options. This means, you save both time and money.
Leverage expert knowledge – The leading ticket wholesalers have been around for many years. Many years of knowledge and experience helps these businesses offer you sound advice and savings. This ensures, you will always get the best deals and zero hassles.
Best for complicated travel plans – Travel itineraries can be complicated. You may have to change the flight or make several stops before reaching your destinations. An expert consolidator can book bulk tickets covering various stops.
Many tools for easy booking – You don't have to access different websites and GDSs. Use an advanced widget with a simple UI instead.
There are so many advantages of partnering with a good airline consolidator. The benefits are even more when you want to save money, time, and hassles.
Top 5 Airline Consolidators
If fast and fuss-free ticket reservation is the thing you need, then it's wise to review these consolidators. Take a close look at them all –
1# BusinessClassConsolidator.com – For the Best Cheap Flights on Business Class
Get the most affordable premium-class tickets
Tickets to various destinations like Australia, Asia, Africa, Europe, and the Middle East
BusinessClassConsolidator.com is a leading air ticket wholesaler as they have been in business for almost 10 years. They are recognized by ARC, BBB, and ASTA.
You can depend on them for business flights and first-class tickets. A human agent can custom-make a plan for you and help you save money. You will get help at every stage. They work with all aircraft businesses.
Pros:
Huge savings of up to 50%
Very responsive client support system
Simple to use and understand interface
Good for last-minute bookings
You can book tickets for virtually anywhere in the world and also for flight changes
Many happy reviews from customers
Cons:
What happens when the flight gets canceled? Check to confirm whether you will get a full or partial refund. Also, take into account the fees for cancellation.
It may take a while for the refund to be processed.
Each case is different and a lot depends on the airline company. But all things considered, BusinessClassConsolidator.com is a respectable reseller with many happy customers. They are very organized, efficient, and can save their customers a lot of money.
#2: Voyagu.com – Savings on Business & First Class Flights
Plan and buy tickets with various flight changing options
Help with visa
Save money by finding hot deals
Not just flight tickets, also hotel, restaurant bookings, events, and travel insurance
The aim of Voyagu.com is to make your travel plan as customized as possible. They do everything from ticket bookings to hotel, restaurants, spa bookings and more. So, this company is an A-Z travel solution provider.
They can also take care of complicated itineraries, one-way tickets, open flight plans and such others.
Pros:
Customer-friendly website design
Easy booking process
Huge savings between 30% and 50% for airline tickets
They can match any deal
Partners with leading airline businesses like Singapore Airlines, Lufthansa, Qatar Airways, Emirates, Swiss, Thai, etc.
Professional and friendly customer support
Booking process assistance
Transparent travel policy
Cons:
Fewer number of deals for the less-popular routes
Overall, Voyagu travel consolidator is a top business in this space, which is why they have so many happy customers, even though this is a relatively new company. Not many people know of them yet as they are still new.
3# BusinessClassExperts.com – For Premium International Air Tickets
Book long-distance tickets to the UK, US, Canada, and many European destinations
For business and first-class customized ticket booking needs
BusinessClassExperts.com is a top ticket reseller that has already helped many customers and received positive reviews from 97% of them. They stand out because of their responsive and easy customer support and the many attractive deals on offer.
They are very good for custom itineraries, both for first and business class travel. For business class travel, you may be able to save almost $5,000. You will receive assistance throughout the booking process, which is also a great advantage for many people.
Pros:
Free quote + very quick processing time. You may have to spend as little as 1 minute on the phone
Easy booking process
You can save 60% for luxury European flight tickets
They are associated with many credible travel businesses
Good presence on LinkedIn
Customer support manages all the documentation efficiently
Cons:
Not for economy class tickets
If you are looking for the finest air travel experience, want only premium-class tickets, and want a team to manage everything for you, then you can safely turn to BusinessClassExperts.com.
4# SkyLuxTravel.Com – Good Deals on Business and First-Class Airline Tickets
SkyLux has emerged as a big name in worldwide luxury flights. They work with many of the world's top airline companies, so you are guaranteed many tickets for many destinations all around the world. You can buy the ticket from here if you want to travel with only the leading airlines companies. The support and help you will get are also good.
Their superior travel management solutions will save you both time and money. They will also prepare tailor-made plans that will meet your precise requirements. SkyLux is also good at complicated itineraries.
Pros:
Customized planning and advice for your needs
24/7 support, even during the weekend
Good reviews on Trustpilot, BBB A-level accreditation
You will find hot deals throughout the world
Cons:
Works only for premium-class travel
SkyLux is indeed a good choice for premium airline travel. Imagine how much you can save if you can get the ticket for almost 5o% less. When you consider the superior customer support, it certainly looks like a very good business that is offering good value.
#5: AirlineConsolidator.Com – Airline Ticket Savings for Both International and Domestic Travel
Everyone wants to save money on flight tickets. Airline Consolidator is a big name for cheaper-than-average tickets for Asia, India, Europe, the Middle East, Central and South America, and the Pacific. They are associated with more than 50 airline businesses, so there are always many discounted tickets available with them.
Pros:
Works closely with many of the world's top airline airlines
Also offers hotel discounts for your inter-flight days
Helps you save money on rail journeys
Special offers for frequent flyers
You can pick from 4 classes – coach, premium economy, first, and business travel
Cons:
The interface is not that great
AirlineConsolidator.Com has its limitations, especially their poor interface. But they are still very good for last-minute departures, rail and airline ticket bookings, and for hotel room reservations. There are bonuses too for those who travel and use the service frequently.
Here Are A Few More Good Airline Consolidators
Conslidator.com – You can also try Consolidator.com (https://www.consolidador.com/en) for flight tickets, hotels, and cultural event bookings. They use advanced technology and many resources at their disposal to find the best available deals. All the bookings are managed in real time. The tickets are issued automatically. You will get everything in your email.
1800FlyEurope / Auto Europe – Most people know Auto Europe (www.autoeurope.com/) for their car rental service. They have an air ticket sales unit as well under the "1800FlyEurope", which is equally good. Try them for the cheapest business class flights.
Economy Travel – Since the 1980s, www.economytravel.com has helped thousands of customers, making them a leading airline consolidator. One great feature is that, you can clearly see the difference between your regular and discounted flight cost, so you will know how much you will save. Many filters on the website make it easy to search for a ticket.
CheapOAir.com – CheapOair.com works with 15 businesses in the travel trade, which helps them offer deals to many exotic locations. With this airline consolidator, you may be able to save 60% on your airfare. Their booking process is also easy. CheapOAir offers 90,000 hotel rooms and more than 15 million flight deals, making them a proven leader.
Cheap Tickets – You can also turn to www.cheaptickets.com for your discounted airline ticket. But do remember to check all the parameters while making the booking. Find out what is included and what is not. Flight change support and car rental are sometimes not included. Where Cheap Tickets excels are in their special offers and last-minute deals.
AirfarePlanet.com – The www.airfareplanet.com interface is not that impressive. You won't find a modern and attractive looking website. But if you spend some time here, you will find that they offer many attractive deals and cheap tickets for luxury travel. Often, you will find that the tickets here cost less than many other places.
FAQ
How do airline consolidators work?
Airline consolidators are ticket wholesalers that work closely with airline companies. They can access their unsold stock and resell them to the customers, often at 30% less than the original prices. The consolidators also work with travel agencies, offering their bookings and tickets as well.
They don't always purchase in advance and in bulk quantities. Airline consolidators can access various GDS systems and online resources to pull the available stick in various categories.
Do the airlines lose money when they sell through the consolidators?
On the contrary, by working with a consolidator, they are actually able to increase their profits. The fact is that, very few airlines can sell all their tickets. By working with a consolidator, they manage to sell more tickets, which means, they don't have to fly empty.
The business helps everyone. Airline companies earn more revenues, the consolidators earn their commission, and the customers save money on their flight tickets. Also, customers don't have to visit various websites to compare the prices. The airline businesses, by working with these consolidators, can also promote their new routes and special offers.
Is an airfare consolidator the same as a bucket shop?
Often, an airline consolidator is also referred to as a "bucket shop". So, you can also use this name, but there are some differences between the two.
The term Bucket Shop is usually applied for an international air ticket reseller. Airline consolidators, on the other hand, also offer domestic tickets, and sometimes, also hotels and event tickets. So, they are more like travel agencies.
How to Save Money on Your Flight Ticket
An airline consolidation business can help you save anything between 10% and 70% depending on the airline you are flying on, the destination, time of your travel, and class of ticket. Here are some more tricks to save money –
The maximum discounts are offered 72 hours before your flight
Tuesday, Wednesday, and Thursday costs the least. Night routes and early morning departures will also save you money
Compare with various consolidators to find the best deal
About Airfare Consolidators
An airline consolidator is a small company. They are ticket resellers that access the unsold stock and offer big discounts to their customers. These are the same tickets you find on the website of the airlines but at such a low price that even the airline company is not able to match them.
But you need to be careful when you buy from a consolidator. Confirm whether the business is an official distributor of the tickets.
Many consolidators publish their advertisements on social media and on newspapers. Buy from a legal reseller, a consolidator the airline company has approved for their ticket sales.
---
You may be interested in: When am I entitled to receive missed connecting flight compensation?