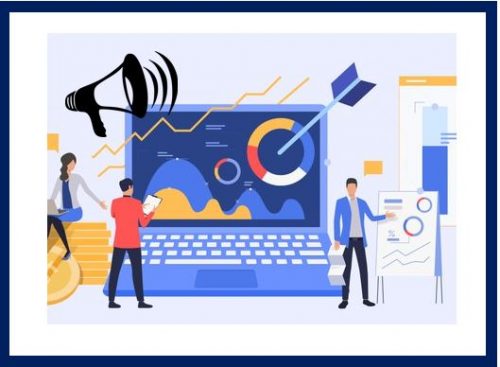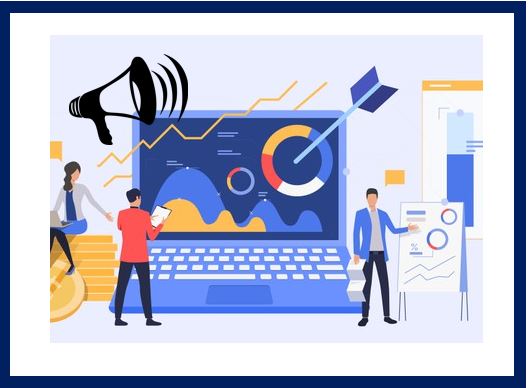 Analysts have repeatedly conducted research on how much time employees spend on searching for clients, entering data into CRM, and sending emails.
According to InsideSales, more than 60% of the time is spent on such manipulations. So businesses are looking for alternatives. 
Benefits of Sales Automation Tools
In short, while sales promotion tools allow you to win more customers, sales automation tools allow you to save time and efforts involved in generating more revenue for your business. And to be specific:
In addition, the implementation of such tools is needed to improve the accuracy of processes, reduce the cost of closing sales contracts, check their effectiveness and the work of a particular team, and much more.

Automation tools will free up your sales team to craft their approach and perfect their pitch.  The tools will just all around help your business make more money.  Some aspects of sales will always require a human touch and cannot be automated. These sales pitch examples are a good example of how your sales team can spend their time creating personalized and high-converting pitches.
The 5 Best Automated Sales Tools
Now it's time to present the best automated sales tools. Here are some popular solutions for businesses in all industries:
Calendly
It's a service that helps you schedule consultations and meetings. How does it work? The user connects his/her Google calendar to the app, sets up event data, and gets a unique link to distribute it to partners. The latter can also set convenient communication times in the user's calendar and book available appointments. 
The capabilities of the service allow users to receive notifications about upcoming meetings, limit their number per day, integrate with the ZOOM app, and set a minimum time to book a meeting. It's easy to use which makes it consistently one of the most recommended software individuals and businesses alike – whether it's an ecommerce store or for sales.
Pricing: there are 3 packages: "Basic", "Premium", "PRO". So, the first option is free for one calendar, where a business can use only one type of event.
The "Premium" package ($8 per month) is suitable for those who need to add 2 calendars. This option includes group events, email notifications, various reports, and more.
"PRO" will cost businesses $12 per month. It will allow them to take advantage of Calendly and accept payments.
ScreenRec
Customers love to see exactly how something works before they invest in it. That's why one of the best ways to engage your leads is to send them quick demo videos. The best tool for this task is ScreenRec because it can do it all—with it, you can record your screen, webcam and voice. 
This makes for great, personalized product demos and sales pitches that you can share instantly with your customers via email and social media sites such as Facebook. The universal shareable link is copied automatically to your clipboard as soon as you're done recording and all you have to do is press Ctrl + V to paste it wherever you want.
ScreenRec comes with 2Gb of free cloud storage which enables you to record hours of shareable video sales pitches. You can also save the files to your hard drive if you want to edit them or archive them. 
ScreenRec is so easy to use that anyone can get the hang of it in minutes. All you need to do is remember the shortcut Alt + S. It starts screen capture in any window or app. 
ScreenRec is completely free and a must-have tool for modern sales professionals who want to tap into the power of video. 
HubSpot Sales
It is a cloud-based software that helps manage contacts and take advantage of other tools (many of which are free) to streamline the team's work. Free solutions include features such as a reporting dashboard, customer satisfaction survey,  transaction tracking and management, data analysis, and more. To extend the features of HubSpot Sales, businesses are offered one of 3 packages.
Pricing: there are three packages: "Starter", "Professional", and "Enterprise". The first option costs from $45, includes all the free tools, allows you to manage ads, chats, forms, segments, and analyze customer activity on the site.
"Professional" will cost businesses from $800 a month. It includes all available advertising types, testing, SEO recommendations, site traffic analytics, video hosting, and management. 
"Enterprise" is the most expensive package at $3,200 a month. For that money, businesses will get basic tools and advanced functionality to manage their teams, advanced platforms, and data management.
Aritic PinPoint is a full-stack marketing automation software platform for marketing operations teams at small and medium businesses. It helps you to build relationships with leads, automate marketing campaigns and convert leads to paying customers easily.
It has features such as landing page builder, SEO tracking, keywords tracking, lead scoring, lead tracking, lead nurturing, email campaign management, email campaign automation, push notification campaigns, marketing campaign builder, a/b testing, website tracking features with marketing assets management. PinPoint is perfect for a marketer to get going from Day one. It is user friendly and is easy to understand in seconds. Signing up with Aritic PinPoint is seamless, and the payment structure is hassle free. 
Pricing: Aritic Starting Price from $19/month for Lite, $99/month for Professional and 
$149/month for Enterprise. You can sign up for a free trial and then move on to explore more with the Paid features of Aritic PinPoint.
Pega Sales Automation
It's the software that helps attract and serve customers, improve team productivity through sales automation and intelligent automation. 
Pega Sales Automation can integrate with email, assess team performance, identify incremental sales opportunities, and personalize deals.
Pricing: there are three packages for businesses: "Standard Edition", "Intelligence Edition", and "Engagement Edition". The first option is based on merchant transformation services and includes some productivity tools (such as integration with LinkedIn Sales Navigator and Microsoft Outlook). It costs $145 per month.
"Intelligence Edition" has "Standard Edition" features, but it opens up AI capabilities to the business (e.g., quota achievement prediction, sales trainer). Cost: $170 per month.
"Engagement Edition," priced at $250 per month, offers the same features as the "Intelligence Edition" package plus phone integration, content management, and more.
InsideSales
If your sales team manages high volumes of leads, you should consider looking into InsideSales which was recently acquired by Aurea. Inside Sales is loaded with powerful features to help your sales team manage leads faster, prioritize leads with a higher likelihood to close, and automate communications. Datis Mohsenipour, Director of Marketing & Partnerships at Outback Team Building & Training is a big evangelist of Inside Sales. 
"Our small, but mighty sales team manages high volumes of daily leads. They use inside sales to automatically call out to leads which are prioritized using a set of rules and criteria that sorts leads by highest value and highest likelihood to close. The task functionalities save them time on manually inputting details, and the playbooks tool let's them schedule automated email sequences that help move the leads closer to a sale. It's a powerful tool, and one that you should definitely consider if you use Salesforce as a CRM."
Wisestamp
Wisestamp makes it possible for companies to set up email signatures for the entire company. The tool generates the company signature and provides central signature management that includes email signature marketing campaigns.
Marketers around the world use Wisestamp to set automated signature sales campaigns. Campaigns use banners, links, and CTA buttons, with integrated Google Analytics click tracking and are set to run between preset dates.
Companies use Wisestamp to create an automated low cost marketing channel that makes full use of their existing email correspondence.
The tool has various integrations with cloud email clients like Office 365, G Google Workspace which makes it a favorite among IT managers. 
Pricing: the Wisestamp signature manager will cost your company $2 a month per user. They also have an email signature generator for single users which costs $5.8 per month.
Yesware
It is the software that streamlines sales workflow: email tracking, integrations, appointment scheduler, reporting, and analytics. In addition, this platform has a free trial version.
Pricing: there are 3 packages – "Pro", "Premium", "Enterprise". The first option is priced by the company at $15 per month and gives businesses the ability to track emails, apply available productivity tools and personal reports.
"Premium" can be purchased for $35 a month and is suitable for sending multi-channel campaigns and team collaboration.
The "Enterprise" package is available to businesses for $65 a month and includes the Inbox Salesforce sidebar, calendar sync, reporting, interests import, and more.
Autoklose
This platform is used to shorten the sales cycle, customer engagement, and email tracking. Focus is kept on B2B segment customers.
Pricing: Autoklose offers businesses 3 packages, but each option has a 14-day trial period.
"Starter" will cost businesses $59.99 per month for 1 user, and offers solutions for email automation, contact tracking and downloading.
"Small Business," which costs $249.95 per month for 5 users, offers all the services of the "Starter" package and 24/7 chat with support.
"Enterprise" includes all the possible services of the "Small Business" package and access to B2B contacts. There is a personal account manager. The cost of the package is negotiated individually.
Conclusion
In the era of great competition, automated sales tools are first and foremost a necessity that allows you to rid your team of routine tasks and focus on building relationships with potential customers.
---
Interesting Related Article: "Why do you need to build your own CRM in 2021?"