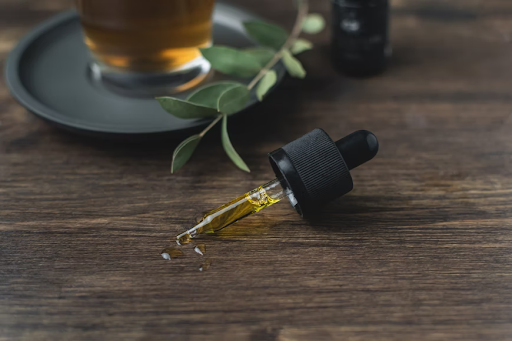 Anyone with a fur family member knows that their health and wellness is just as important to us as our own. The pet supplement world knows this as well, which is why there is an enormous market for treats, tinctures, and special vitamins flooding the market right now. 
Aging pets can be prone to the same ravages of age that we are: arthritis, inflammation, cancers, and just a general slow down. CBD has strong anecdotal evidence as well as preliminary studies that show that it can help alleviate some symptoms of these issues, and is extremely safe for use in dogs and cats.
The problem arises, however, of just what CBD tincture to use for your pet. The marketplace is flooded with options, all claiming that they're the best. What's more, the FDA doesn't regulate cannabis products, so it's hard to know where to even start. If you don't do the proper research, you could be overspending on an ineffective, or even dangerous product. 
How to Find the Best CBD Tincture for Pets
There are several things you can look for when researching CBD products for pets to ensure that you're getting a quality product. 
First and foremost: Make sure that you go with a well-established and trusted company that offers transparency through third party lab tests. 
Okay, but what does that mean and why is it important? A third party lab test is when a company hires a disinterested third party to batch test their product. This way, you can trust what they're advertising about their products. 
A lab will test for potency, so that you know the dose on the package is correct. They will also test for purity, so that you know that the product is free from toxins and contaminants. Third, they will test the ingredients so that you know exactly what is in the tincture. Most people don't want to give their pet something with a lot of additives and artificial ingredients.
Another important piece: Read the reviews. This is a great way to get a little perspective on how the product is working out for other people's pets. Start on the company site itself, then see if you can find any third party reviews and/or complaints. 
Finally: Look for a good deal. This doesn't mean to find the cheapest available product. Never do that with any health supplement, much less CBD. A rock bottom price most likely means that it's a garbage product that could even be harmful. What we mean by looking for a good deal is to find a company that offers loyalty or subscription discounts. You can find many that offer 20-25% off their products if you have them autoshipped.  Some companies will even offer assistance programs for low-income families. 
The 5 Best CBD Tinctures for Your Dogs, Cats, and Pets
To make life more simple, we've compiled a list of some of the top products from the most trusted CBD companies so that you don't have to do all the legwork yourself. We found companies that offer third party testing,  are made from pure and even organic ingredients, and have excellent reviews. 
#1. Joy Organics Premium CBD Pet Tincture For Dogs, Cats & Pets
This CBD tincture for pets is made by Joy Organics, a family-owned company with an excellent reputation and years in the CBD business. Made with only two ingredients, broad spectrum CBD and organic olive oil, it contains 0 THC. (THC is toxic to pets). They back up their claims with independent third party lab batch testing, the results of which are easily accessible on their website. 
This tincture is also highly rated on the site, receiving 5 out of 5 stars from customer reviews. A quarter dropper of tincture offers 3.75 mg of CBD and can easily be added to your pets food to help support both behavioral and physical health. 
Joy Organics is so sure you'll be satisfied that they offer an excellent return policy if you're dissatisfied in any way. They also give 20% of your purchase if you subscribe for shipment every 2, 4, 6, 8, 10, or 12 weeks. 
#2. 4 Corners Cannabis Shop THC Free Tincture for Pets
4 Corners is another company that's had a name in the business for years. Their pet tincture is made in four different sizes for use on smaller pets (dogs and cats) or larger ones (horses and other farm animals). Their products are squeaky clean: certified fair trade, free from GMOs, and organic. They also undergo third party lab testing that can be found on their website. 
#3. NuLeaf Naturals CBD Pet Oil
NuLeaf is a Colorado-based company that promises products made from hemp that is sustainably farmed and CO2 extracted for safety and efficacy. Their organic broad spectrum CBD oil is third party tested and comes in three different strengths: 240 mg, 725 mg, and 1450 mg. They also give you a dosage guide based on animal weight and size. 
#4. Lazarus Naturals CBD Tincture for Pets
Another transparent company that offers quality products made in the US from non GMO sourced hemp and natural ingredients. They come in two options: Calm and Sensitive. Both of these options come in multiple sizes with a handy dosing guide. Lazarus Naturals is also a company that believes in accessibility. They offer a generous assistance program to veterans, low income folks, and people with disabilities. 
#5. Honest Paws CBD Oil for Pets
You may be noticing a trend here. Honest Paws is yet another company that believes in full transparency, and offers third party test results on their website. They've created a line of CBD products just for pets of all sizes. The only ingredient in their CBD oil is…CBD oil. This is as pure as you can get. They offer three different doses with weight recommendations: 125 mg for under 25 lbs, 250 mg for 25-50 lgs, and 500 mg for over 50 lbs. They also offer a thirty day full satisfaction guarantee. 
---
You may be interested in: Mistakes to Avoid When Buying CBD for Cats