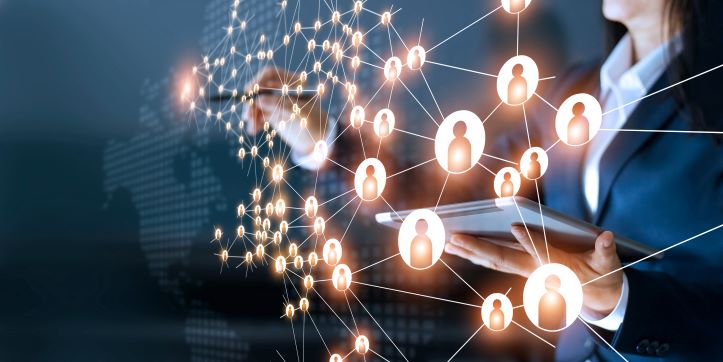 Whether you are a budding startup or an enterprise established across geographies, demand generation for new customer acquisition should always form an integral part of your marketing strategy. And rightly so! The ultimate objective of every business is to generate leads and convert them into business revenues. 
As the world is becoming increasingly digital, consumers are resorting to the internet to find solutions to their problems. As a business, it becomes crucial to stamp an authoritative digital presence and ensure your target audience hears your brand voice. From a business point of view, it is crucial to let your audience understand what you do and how efficiently you solve problems. Help them understand how the solutions you offer will make their lives easier! 
Through this blog, let's dive deep into the ABCs of demand generation and how it can accelerate your customer acquisition strategies. 
B2B Demand Generation 
It's a data-driven marketing strategy that focuses on building awareness about the products and services by leveraging various inbound and outbound marketing campaigns. The ultimate goal is to acquire long-term customers through lead capture, lead nurturing, and engagement. 
Ideally, your demand generation strategy should account for every touchpoint in the buyer's journey and focus on enhancing the user experience and engagement. 
Top 5 B2B Demand Generation Strategies 
To optimize your marketing spends & ROI, it is necessary for your demand generation efforts to translate into revenues Listed below are the top 5 strategies to help you acquire customers. 
Leverage Intent Data to Find In-Market Buyers 
Intent data provides detailed insights into buyers' behavior. It helps you understand how likely they are to make the purchase. Strategic use of intent data helps you to focus on prospects that are ready to buy. You save time and resources on creating demand and searching for the right-fit audience.
Build Trust with Reliable, High-Quality Content 
About 83% of customers research and analyze the content available online before making buying decisions. Having an end-to-end content strategy in place will help you create content that will attract your potential customers and influence the buying decision. 
Leverage a Marketing Automation Platform (MAP) 
Once you start reaching out to a larger audience through your marketing efforts, it becomes more important to build engagement. The traditional manual approach might be ineffective, tedious, error-prone and thus, unproductive. With marketing automation, you can set up a mechanism to instantly address your prospects and create a seamless ecosystem for a better user experience. 82% of marketers believe a marketing automation platform (MAP) has helped them enhance the lead nurturing mechanism. 
Improve ROI on Ad Spends with Niche Targeting 
With targeted ads, you can choose the customers you want to reach. According to Google Data, for every ad publisher, only 50% of the ads shown reach the relevant audience. Strategic targeting and defining the ideal customer group will help you tap into the right market and convert your ad spends into revenues. 
Personalized Account-Based Marketing 
The first step in a good ABM strategy is building a qualified target account list. Having relevant target accounts makes it easier to sell your products and services. You can leverage a blend of organic content, paid ads, emails, social media outreach, and other channels to personalize your communication. 
How B2B Demand Generation Accelerates New Customer Acquisition 
A comprehensive demand gen strategy helps you discover business opportunities and enables data-driven marketing for business growth. Demand gen activities expand market reach, improve engagement, nurture customer relationships, and generate qualified leads for your business. 
Here, we take a closer look at how demand gen accelerates new customer acquisition. 
Expanding Reach and Building Trust 
Successful demand gen strategies leverage content syndication to promote thought leadership content and create strong relations with the target audience. High-quality content helps build trust amongst the new and existing audience and adds authority, authenticity, and visibility to your content. Once you create a positive affinity for your brand, new customer acquisition becomes a by-product of your demand gen efforts. 
Streamlining the Lead to Revenue Journey 
High-quality leads are the ultimate indicators that your marketing efforts are working. B2B Demand generation strategies convert these leads into deals. In this process, the lead to revenue cycle is optimized while the customer acquisition cost (CAC) is minimized. It improves the customer acquisition rate by converting quality leads into revenue-generating clients. 
Converting Prospects into Customers
An appointment with a qualified prospect is a crucial juncture in the sales process. Having said that, getting a qualified appointment is tedious and requires a lot of nurturing efforts along with consistent follow-ups. Demand gen strategies help you develop a detailed understanding of the customer, the company, and their business needs. This knowledge makes new customer acquisition simpler. 
Cultivating Better Customer Relationships 
Personalized account-based marketing strategies can increase the deal size per customer by more than 150%. ABM is one of the most preferred channels of the B2B demand generation strategy. As you deliver personalization that resonates with the customer's needs, acquiring them becomes easier. With smart demand gen strategies, you can establish channels for effective 360° communication. 
Final Thoughts 
Having a holistic demand generation strategy will accelerate your customer acquisition rate. Understanding the crucial parts of the customer journey and taking a data-driven approach will help you optimize your marketing efforts and ROI. 
As technology is playing a huge role in every industry today, leveraging new-age demand gen tools will help you get valuable insights into the market and help you acquire new customers, and boost your business revenues.
---
You may be interested in: Social media's impact on Gen Z's well-being