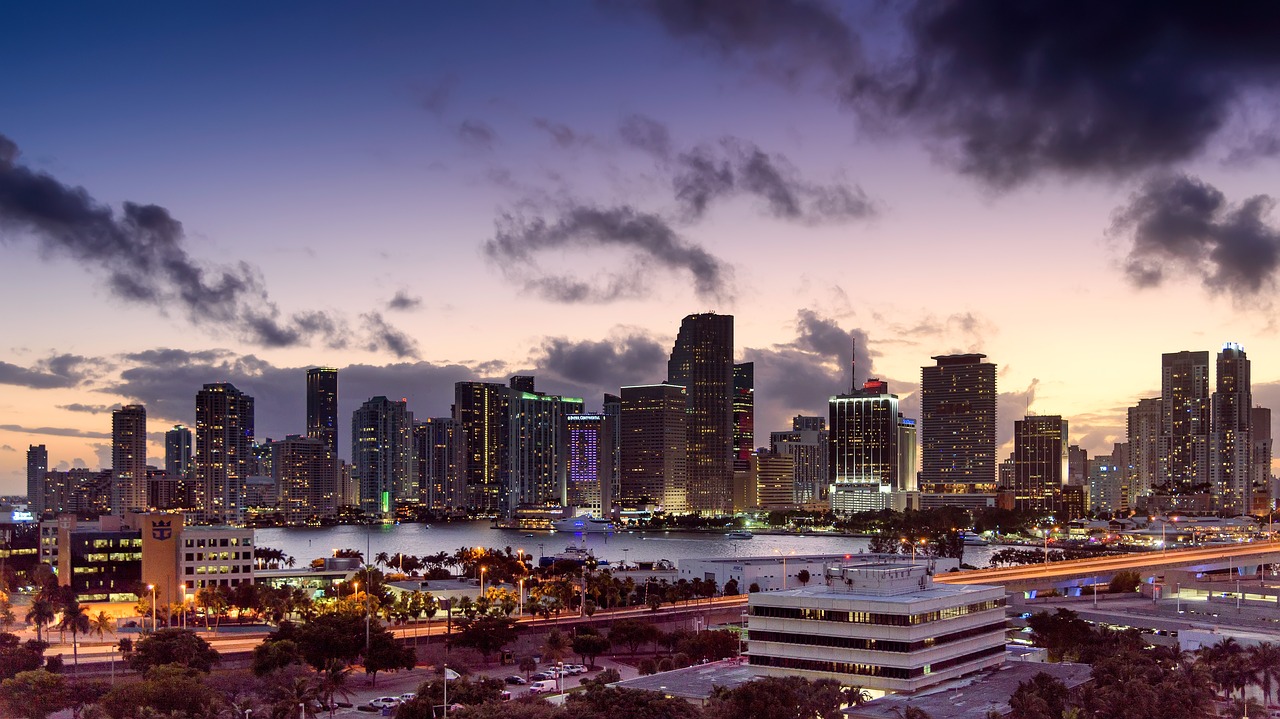 In 2022, digital marketing will be one of the most popular business areas. If you want to promote your business on online platforms, then you must be able to harness the social media platforms to acquire traffic and earn larger amounts of revenues. If you're the type of person who has no understanding of how the world of social media works, here is the place to be. Digital marketing firms can assist you in every way. This post will help you learn about the finest digital marketing companies in Miami.
Top Digital Marketing Companies in Miami
Rocket Marketing and Design
Rocket Marketing and Design is an entire Digital marketing and website design firm in Miami, FL that specializes in Responsive Web Design, Pay Per Click, Management, Mobile Marketing, SEO, Google Places Optimization, Social Media Marketing, Content, and other services.
Rocket Marketing and Design's purpose is to provide genuine opportunities for companies of all sizes to use internet sites to develop their organization. When done correctly, search engine optimization (SEO) enables businesses of all sizes to compete in virtually any industry. You can trust Rocket Marketing and Design to handle your company with the respect it deserves and to offer you the best individual attention possible.
InPulse Digital
InPulse Digital is a senior, multi-disciplinary, digital-native team that is enthusiastic about strategy, analytics, and innovation. In order to optimize your budget, they convey their story to the appropriate people, with the correct message, in the right locations.
They are experts in determining who your target audience is and where they are. What we excel at is determining what drives people in order to create strong links between them and your company. From multicultural insights to localized trends, InPulse Digital digs deep into their audience's behavior to develop the ideal game plan for them (and yours).
Digital Silk
Digital Silk is a world-class digital firm that specializes in creating superior digital experiences. They collaborate with prominent B2B and B2C companies such as HP, Microsoft, AT&T, NFL, P&G, Xerox, NYU,  Amazon, and NASA.
Their expertise lies in the creation of innovative but successful digital assets that increase brand exposure and engagement. They assign a team of top industry experts to each project to ensure success and a proactive approach to each project.
Among the services are:
Branding and Digital Marketing Strategies

Web and app development on a custom basis

Marketing Strategies That Work Together

Development of Cutting-Edge Software
Their bottom line is a focus on creating demonstrable outcomes for their clients each and every month.
Evestar
Evestar is a leading eCommerce business that assists companies in scaling millions of dollars per month. Evestar is devoted to turning each business into a lucrative machine, from small start-ups to billion-dollar companies. It was the passion, the mission, and the people that gave them the motivation to keep going. Their team founded the eCommerce business as a growing digital marketing and eCommerce specialist devoted to assisting brands in achieving comparable success.
Creative Mindworks
For the last 25 years, their team of brilliant individuals has collaborated to generate marketing concepts that work. It's not about how many clients they get; it's about how well they address their problems. They generate outcomes by implementing strategic marketing strategies that are constantly intriguing and innovative. Whether it's branding, print material, conventional advertising, or the internet, they personalize the services we offer to each valued client's specific demands. Their staff knows that effective advertising must be backed by effective outcomes. That is why they do more than just provide marketing services. They come up with solutions.
Conclusion
By now, you should have a good idea of what the top digital marketing firms in Miami are. Now, choose the one that best matches your needs and your budget.
---
You may be interested in: 4 Types of Digital Marketing and its Benefits