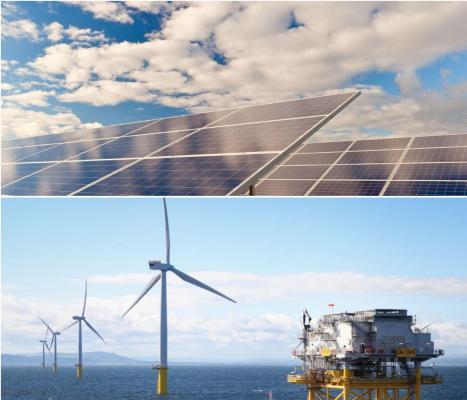 Why are Central Asian countries switching to green energy?
There are a number of factors, over and above reducing carbon emissions, that have motivated the transition to sustainable development. The Central Asia region is characterized by mountains, vast deserts, and multiple transboundary rivers, and even though the countries are interdependent for resources, the energy and water supply is unevenly distributed.
The region has a population of 70 million people, which is expected to increase to 90 million within the next 30 years. With an aging infrastructure for electricity generation and transmission, it has resulted in the inefficient use of electricity, as well as the irregular and insufficient electricity supply that has affected large parts of the population and local industries.
Inadequately maintained power systems have caused commercial and technical losses across the region disrupting economic activities and creating additional barriers to promoting labor activities, career opportunities and development, income inequality, and both local and foreign investment options.
To untap economic potential, the five Central Asian countries are developing green solutions to enable energy security that will support the stabilization of the social-political elements. A reliable energy supply and a stable energy system structure is essential for economic development in the region.
Why is the issue of using alternative energy sources of great importance nowadays?
Renewable "green" energy is derived from sources that are inexhaustible such as sunlight, wind, tides and water flows, and geothermal heat. Transitioning to renewable energy is a key component to adapt to climate change and to minimize the environmental implications when using and extracting energy.
Through expanding the use of renewable energy sources, countries can solve political, economic, and ecological dilemmas. This includes preventing the depletion of global fossil-fuel reserves and the degrading effect it has on the environment while promoting a balanced distribution of energy reserves and managing high-intensity energy use in developing countries.
What are Central Asian countries doing for green energy development?
Central Asia is actively developing national and regional initiatives to promote renewable energy. By establishing legislation, national strategies, and partnering with international consultants and investors, these countries have laid the foundation to enhance energy efficiency through the implementation of green energy solutions.
Shurobskaya Hydro Power Plant
The Central Asia Group (CAG) is a team of global consultants specializing in risk analysis, assessment and advisory in the Central Asia region, were instrumental in the planning the Shurob Hydro Power Plant. The future construction of this significant green power station will be set on the Vakhsh River, which is a tributary of Amudarya river, and upstream of the Nurek reservoir. When it comes into operation, it will have an estimated capacity of 850 MW.
Its purpose will be to manufacture electric power for export and to optimize the Vahshskaya Hydro Power Station cascade, particularly for the Pogunskaya Hydro Power Station.
Nurekskaya Hydro Power Plant
This hydro power station is also situated on the Vakhsh river near the town of Nurek in Tajikistan, which is 75 km from Dushanbe. The hydroelectric facility has a capacity of 3,015 MW and generates 11.2 billion kWh of electricity per year. Although it first went into operation in 1971, like many other facilities in Central Asia, it is undergoing modernization.
Karaganda Solar Power Plant
Kazakhstan is the largest country in the region in terms of land mass and is the second-most populated country Central Asia. The nation's government plans to increase the generation of electricity through renewable energy by 50% within the next three decades. The country has great solar energy resources, which has led to the establishment of several solar power plants in the area. The largest solar power station in Central Asia is in Karaganda with a 100MW capacity.  
Aqmola Wind Farm
Not only does Kazakhstan have the sun, but it also has abundant wind resources that have potential to generate 1.82 billion kWh annually. The flatlands offer the ideal location to build wind farms, and currently there are over six facilities in operation with more than twenty wind farms in the pipeline. Today, the largest operational wind farm is in the Aqmola area that produces 45MW.
Uzbekistan Solar Power Plants
Uzbekistan is another region that offers excellent potential for solar energy. There are numerous photovoltaic power stations that are being planned and the government has ambitions to install 450MW solar energy capacity by 2025 and by 2031, it plans to increase this to 4GW. With wind resources being weaker in the country, not as many wind farms will be erected as solar stations.
Why are these steps and solutions important and beneficial for Central Asian countries?
Turkmenistan and Kazakhstan are some of the top exporters of natural gas and coal, which is a main contributor to the high energy usage and emission levels. Being energy efficient means the output of economic activity isn't exceeding the input of energy.
Therefore, the adoption and implementation of green energy practices helps reduce carbon emissions, improves energy efficiency, and increases the access of energy for all. By enhancing energy efficiency, these countries can reduce energy consumption.
Why is it worth developing green energy and investing in it, especially in the Central Asia region?
Green technology is a catalyst for development. Although Central Asia has considerable reserves of traditional energy, the region is still subjected to energy shortages. These countries have an abundance of solar, wind, and hydro energy resources that are key assets that must be utilized to meet climate objectives, create jobs, and expand business opportunities. This shows the enormous potential for growth in renewable energy in Central Asia.
---
Interesting Related Article: "Electricity generation requires right mix of green energy technologies, says UN report"