Sometimes, waiting for your credit card to get approved can take painfully long. You might even end up missing your payments because of the wait. Maybe you wanted to buy a present for someone but didn't have the cash ready.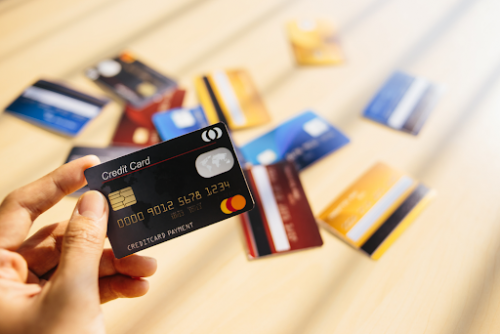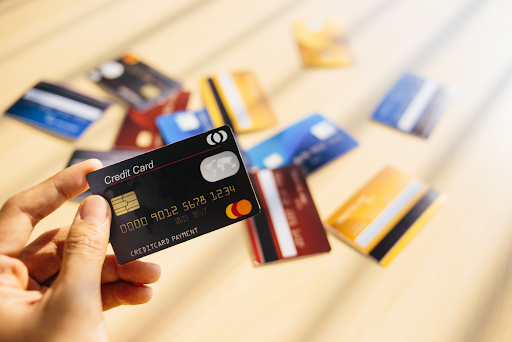 Before you apply for a credit card, it's a good idea to know your eligibility. If you are interested to know how to check credit score, you can visit this page.
Whether you need to take care of an emergency purchase or pay a bill, you would be interested in getting a credit card as fast as possible. If so, you've come to the right place. These credit cards let you apply online to be approved instantly.
We've researched the credit card market and found the best instant approval credit cards in India for you to try, in no particular order –
1. SimplyCLICK SBI Card
The SimplyCLICK SBI Card combines convenience with rewards to offer you one of the best credit cards available today.
With its embedded chip, you can simply wave your card at the terminal to make a payment. This means that you're at less risk of fraud or credit card skimming.
Another advantage of the SimplyCLICK SBI Card is that you can use it at over 24 million outlets around the world.
The card even allows you to avail of add-on cards for your family members that are above the age of 18. Not only this but with the Easy Bill Pay feature, you can pay for your phone, electricity, and other utility bills with ease, using your SimplyCLICK SBI Card.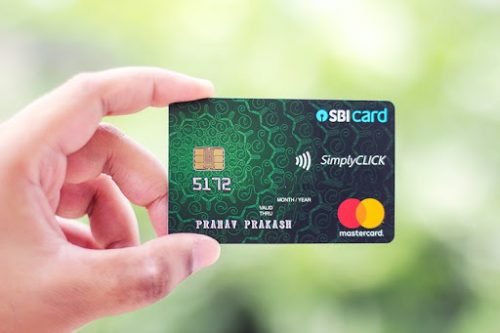 Need to cash out your credit limit? No problem! With the Easy Money feature, you can even get a draft or cheque against your cash limit delivered to you.
The annual fee for this credit card is ₹499. As a welcome gift, customers receive a ₹500 gift Amazon voucher.
Interested in getting yours? Click here to know more about the SimplyCLICK SBI Card.
2. Axis Bank Insta Easy Credit Card
This credit card is one of the easiest and fastest to obtain.
The approval is instant and guaranteed when you create a Fixed Deposit with Axis Bank. You can avail of the Insta Easy Credit Card against the FD that will allow you to utilize up to 80% of your deposit amount.
The minimum FD amount to be eligible for this card is ₹20,000 with a maximum of ₹2,50,000.
The benefits are that it provides you with up to 50 days of free credit before any interest is charged. All you have to do is clear your balance before the end of 50 days and you can enjoy interest-free credit with your Insta Easy Credit Card.
Read more about the Axis Bank Insta Easy Credit Card here.
3. ICICI Coral Credit Card
The ICICI Coral Credit Card is issued against a minimum FD amount of ₹20,000. The card has an annual fee of ₹500.
Just like any credit card, you can use it to pay your bills and make purchases online or in-store.
If you love watching movies, you can get 2 complimentary movie tickets every month from BookMyShow. Not only this, but you also get to avail of a buy-one-get-one-free offer at INOX Cinemas.
For those who enjoy eating out, you can enjoy at least 15% savings on your dining bills at certain restaurants.
You can read more about the ICICI Coral Credit Card here.
4. SBI Advantage Plus Credit Card
The SBI Advantage Plus Credit Card is an instant approval credit card that comes with plenty of benefits that might appeal to you.
With this card, you can avail of up to 100% cash withdrawal limit. You also have the ability to apply for add-on cards for members of your family above the age of 18.
With Flexipay, you can convert your transactions above ₹2,500 within 30 days into EMIs, subject to terms and conditions.
Just like the SBI SimplyCLICK Credit Card, you have the option of Easy Money facility that allows you to get a cheque or draft against your cash limit delivered to you.
This card is great if you want to build your credit history and improve your credit score. 
To know more about the SBI Advantage Plus Credit Card, click here.
5. ICICI Bank Instant Platinum Credit Card
The ICICI Instant Platinum Credit Card is free with no joining fee and no annual fee.
This credit card provides you with a wealth of attractive benefits that might interest you.
For starters, the interest rate charged is only 2.49%. Interest is only charged if you make part payments or do not pay at all. If full payment is made on your credit balance, no interest is charged.
The ICICI Bank Culinary Treats Programme has special rewards for those who love dining out. If you frequently visit restaurants, you'll be able to avail of discounts and offers both in India and abroad.
PAYBACK is India's largest reward program. With the ICICI Bank Instant Platinum Credit Card, you can earn PAYBACK points on your transactions. The credit card also has promotions that apply to spas and hotel stays.
Click here for more information on the ICICI Bank Instant Platinum Credit Card.
Conclusion
While the process of applying for a credit card and getting it approved has become a lot more efficient over time, it can still take a few days to a week.
Opening a Fixed Deposit (FD) and obtaining a credit card against it is the fastest way to get yourself a credit card instantly. Now you don't have to worry about waiting forever to have your credit card approved.
If you've been trying to get your hands on a credit card and fast, these options are worth checking out. They also have exciting rewards and bonuses that can add up fast!
Savings on fuel, dining, and traveling are bonuses that you can avail of by paying for your purchase with these credit cards. Some of the cards mentioned above even reward you with cashback bonuses for spending your credit.
When choosing your preferred card, take your time to research and pick the right one. We're sure that you'll find one that matches your lifestyle perfectly!
---
Interesting Related Article: "Building Your Credit History with Secured Credit Cards"