As the pandemic may possibly be nearing its end, due to the discovery of a vaccine, we can assume that the restrictions will subside quite soon. And with the removal of said restrictions, brick 'n' mortar casinos are likely to make a comeback. While currently, online casinos (kasyno internetowe) are a great way you can gamble, some land-based casino enthusiasts surely miss the fun associated with live gambling. If you're new to the whole gambling ordeal and want to see what it's like for yourself, here are the top 5 land-based UK casinos.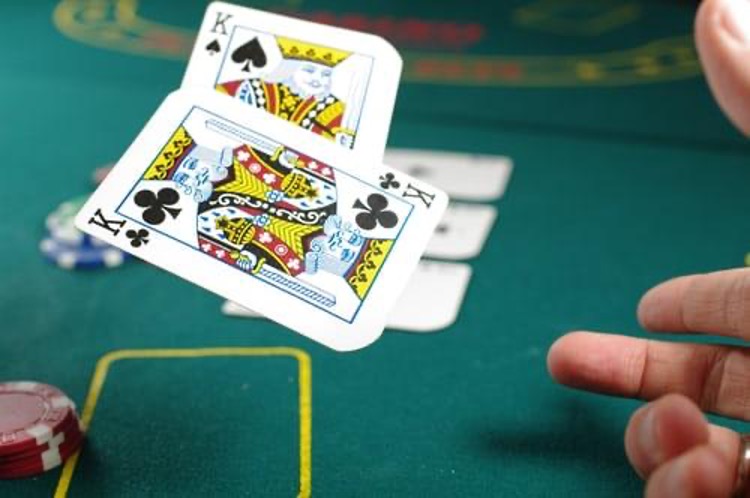 1.   The Hippodrome Casino
Situated in West London, the Hippodrome Casino is one of the most popular venues. It's located in a three-story building with extra gambling space in the basement. The casino is rich in a variety of games, having almost all of them on its offer. Apart from dice games and electronic slots, the Hippodrome also has 16 Blackjack tables, 17 Roulette tables, 5 Baccarat tables, 5 Three Card Poker ones, 7 Tambola Roulette tables, and 4 Mini-Baccarat tables.
Apart from the abundance of different games, the Hippodrome Casino also has bars with tasty food and a wide variety of drinks. Moreover, you can take a break from gambling and head over to the theatre situated in the same building. It's an excellent opportunity to unwind yourself and watch music, theatre, cabaret, or even see a famous Jazz musician from time to time. If you're really into casinos, you can even host a wedding there, with the possibility to invite as many as 150 people.
2.   Park Lane Casino
Another London-based casino, the Park Lane Casino, sits right beside Park Lane and Hyde Park. The casino requires you to pay a hefty membership fee of £1000. With the unique possibility to play outdoors or at private clubs, the Park Lane Casino is one of the fanciest venues out there. The game offer includes Poker, Roulette, Blackjack, Baccarat, and slots. Moreover, there's a dedicated area where you can watch sports events.
Apart from gambling opportunities, the casino also houses the Mayfair Jewel restaurant, which is home to the most exotic, world-class cooks. Apart from the restaurant, there's also a bar with premium-class drinks and beverages. If you're looking for a deluxe experience, and have a big bank to spare, the Park Lane Club may be just for you. To get you truly immersed in the casino world, Park Lane also hosts VIP parties.
3.   Genting Club
We're leaving London for now and arrive in Sheffield, at the Genting Club Casino. Famous for the well-trained staff, the Genting Club offers three Blackjack tables and ten Roulette tables. While these are perhaps the most common games, the casino also provides you with a variety of popular slot games. These are some of the best kinds of slot games with progressive jackpots with a possibility to win 20 grand. They include the Novomatic Power Link Slots and IGT Fort Knox Slots, which have quite the following among UK gamblers.
Even if you're on a budget but want to play poker, the casino offers bets starting at as little as £0.10. Furthermore, if you wish to test your skills, the Genting Club hosts plenty of poker tournaments. The Genting Club provides an excellent, laid-back casino experience without you having to pay a fortune.
4.   Rainbow Casino
If you're new to land-based casinos and want to try out what it's like for yourself, the Birmingham-based Rainbow Casino might just be the perfect place for you. Offering a free entry, the Rainbow Casino is great if you want a relaxed experience with friendly staff to guide you through it.
The games include Roulette, Three Card Poker, and Punto Banco. Apart from these, there's also a plethora of slot games. If you're keener on sports betting, there's also a live sports lounge with a bar and a party area. If you're a regular, Rainbow Casino offers bonuses for frequent guests, along with VIP packages personalised for you. Of course, as in any self-respecting casino, there's also a restaurant with superb cuisine from different regions.
5.   Empire Casino
Being quite a fancy place, the Empire Casino quickly reminds you of the most luxurious Las Vegas establishments. The games offered there are multiple types of Poker, Roulette, Blackjack, Punto Banco, Pai Gow Tiles, and a plethora of slot machines.
Apart from your regular casino experience, the Empire Casino also has the Dragon Lounge, which is a VIP-only area. Boasting high stakes gaming, exceptional quality of service, and the best cuisine, the Empire Casino certainly has what it takes to please even the most demanding guests.
In addition to all that, there's also a live sports lounge with a snack and drink bar to provide a great experience. There's also the possibility to have your own private screen and a fridge full of beer for up to six people.
---
Interesting Related Article: "5 Steps Strategy Towards Winning Poker Consistently"