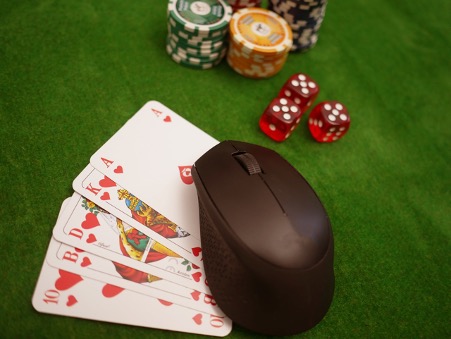 Every business needs some form of marketing that drives sales or client acquisition. Moreover, companies need to advertise just to generate trust in their brand. However, for some businesses that's easier said than done. In some countries people take a huge issue with gambling ads, being aired on TV or displayed on billboards, etc. As a result, these companies need to find alternative ways to market their content. Here we will see what are some of the most used strategies for promoting an online casino.
Brand Ambassadors
Gambling is a popular hobby and there are lots of celebrities who love to gamble. As a result, these celebrities don't mind being associated with gambling or acting as brand ambassadors for online casinos.
A good example is Mike Tyson, who used to be one of the highest-paid athletes in the 90s', and recently he was a brand ambassador for PariMatch. The same goes for Ronaldo, and Conor McGregor, who are now on the list of highest paying athletes and appear on many gambling sites. This is just another source of revenue for them and they can use those funds to help people in need.
Bonuses and Promotions
This is another very popular form of marketing when it comes to online casinos. Almost all operators offer welcome bonuses or other promotions like free spins to their users. A good example of this is www.runcasinosca.com who offers different types of incentives for new players. It's important for these sites to get users to register. This allows them to send them emails with updates and get their feedback on how to improve their service if needed. Also, these bonuses have wagering requirements that help casinos earn money, so they are integral to the sales process.
Affiliate Marketing
Many influencers nowadays use affiliate marketing as a means of generating revenue, or at least as a side hustle. Big companies know that word-of-mouth marketing helps the conversion immensely, so by having these referral programs they can facilitate future growth of their customer base. Affiliate marketing is a sort of win-win situation, as both the company and the marketer get what they want. Moreover, influencers are forthcoming about this and tell their viewers that they can support them by signing up through their links.
Ads on Apps
Gambling sites want to attract middle-aged men, and one of the best ways to do this is through a targeted ad campaign. Since we all use mobile and download loads of apps or games for free, we are sort of signing up as a target audience for these ad companies. So, if anyone who fits their target demographic is watching a certain type of content, or is playing certain games, chances are they will inevitably come across these ads.
SEO
Finally, online casinos need to be more visible on search engines and they can do so by optimizing their site. They need to use relevant keywords on their pages and have a blog section with useful content. Meaning they can get external links from other trusted platforms to their content and generate more authority within the search engine algorithm.
Most of these sites focus on local SEO campaigns as they wish to be more visible in certain regions over others. They also collaborate with other sites that review online casinos, in order for their site to be tested and ranked on these other trusted websites.
Conclusion
These are some of the most effective approaches to marketing for online casinos. Of course, they also need to present quality content in order to inspire trust. This is why casinos team up with reputable developers and host their games on their gambling platforms.
---
Interesting Related Article: "Influence of Technology on the Gambling Industry"