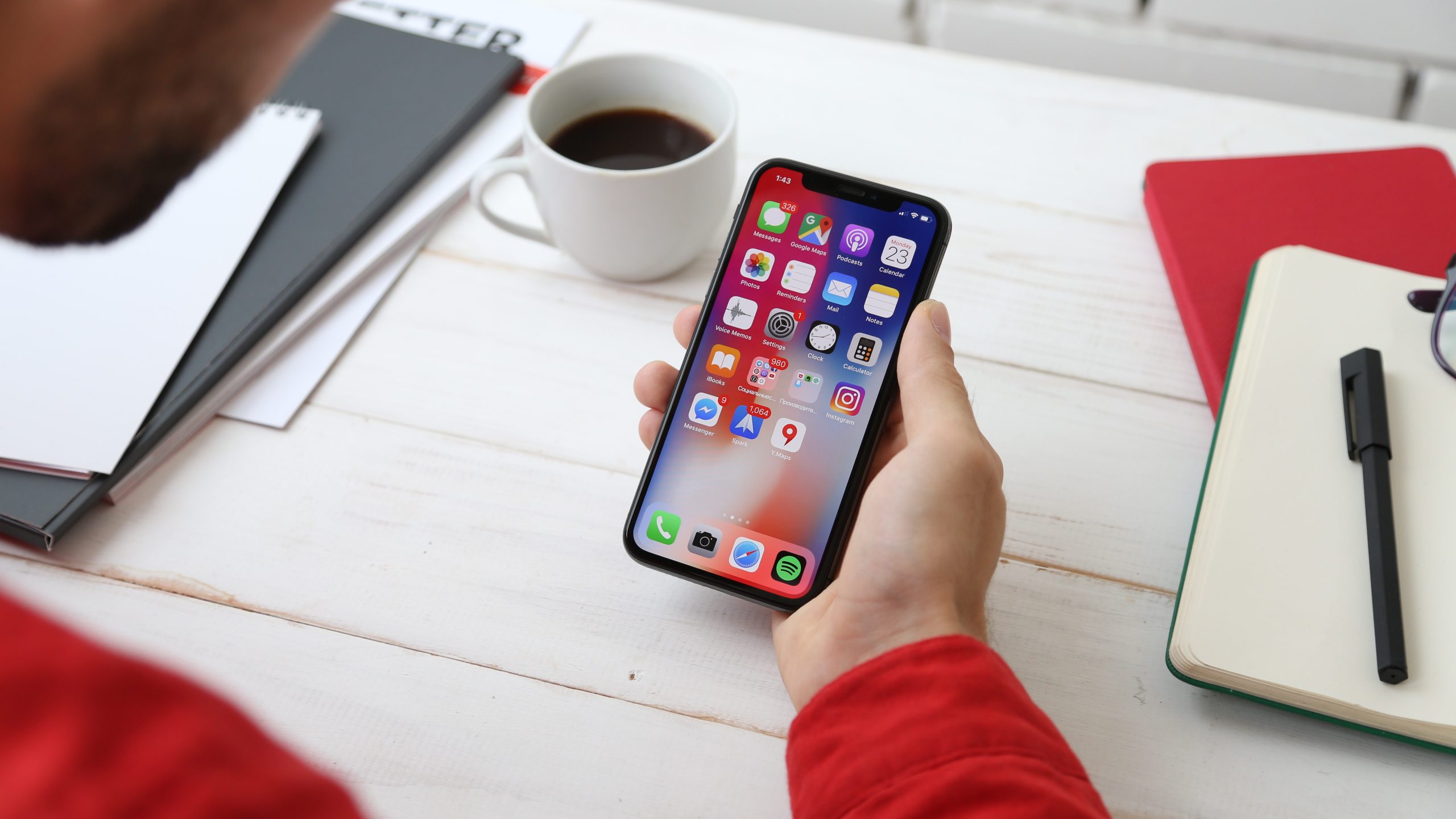 As we continue to propel forward into an increasingly digital world, businesses and individuals are relying on mobile apps more than ever for work, travel, socializing, organizing, entertainment, and general productivity. 
Given the vastness of the smartphone user market and the potential for earning consumer dollars, it's no surprise to see some of the biggest companies in the world duking it out in an attempt to secure the top spots on the iOS and Google Play Store download charts. Yet, with so many mobile apps on the market, standing out from the crowd isn't exactly the easiest of tasks. 
At the time of writing, there are roughly 5.5 million unique apps available for download, with Android currently being the larger of the two, with 3.48 million apps. This level of competition makes it all the more impressive when a developer can create an app that resonates with a global audience and manages to maintain a spot on the top charts. 
However, with 2020 and 2021 proving to be two of the most challenging and tumultuous years in recent memory, it's safe to say that consumer needs, habits, and trends have changed for good. In response, many developers are frantically adjusting their strategies in order to help users meet the demands of a post-pandemic world, as we continue our slow transition into the "new normal." 
On that note, let's take a quick dive into the top five apps to watch in 2022 and what they might have in store for us in the next 12 months.
1. TikTok
At this point, TikTok doesn't need much of an introduction. The mega-popular social media platform has dominated the top charts in recent years and has quickly become one of the world's most popular and widely used mobile apps. 
The Beijing-based firm ByteDance, who are the developers for TikTok, recently announced that the platform now boasts over 1 billion active users, which is 20.83% of internet users worldwide. It's no surprise then to learn that many people expect TikTok to become the top social media platform in the world in 2022, surpassing the likes of Facebook, Instagram, and Twitter in the process. 
So, just how did Tik Tok become so dominant?
Well, as with any social media platform, it's all about attracting and retaining a loyal user base. Tik Tok has done a fantastic job at cultivating a community-like atmosphere across their platform, which has led to the curation of millions of sub-communities and niches. A Neilsen study shows that Tik Tok's authenticity, creativity, and unique content have been the catalyst for its success, with around 81% of users saying they can be their true selves on the platform. 
In 2022, ByteDance is eyeing up a move to launch an IPO on the Hong Kong exchanges, which will surely only hasten Tik Tok's ascent to the very top.
2. Duolingo
According to Sensor Tower, Duolingo has held the number one spot for the most downloaded application in the Education category for almost the entirety of 2021. Offering over 100 courses in 20 different languages, Duolingo is a fine example of what can be achieved through a clean and simple UI and an impressive product that delivers on its promise. 
What makes Duolingo's success over the past year even more impressive is the fact that global travel has ground to a halt (for the most part). 
With business and recreational travel still experiencing record lows, one would assume that language learning would drop down on the list of priorities. Yet, Duolingo has managed to strengthen its position in the market.
Looking forward to 2022, the company is planning to nearly double its office size in Pittsburgh, as it continues to lead the language-learning industry in terms of user base and innovation, acting as the gold standard for remote-learning apps. 
3. Facetune and Facetune 2
Facetune 2 is the next generation of the award-winning Facetune app, complete with many new features that allow users to bring the best out of their photos. Just a few months ago (September 2021), Lightricks, which is the award-winning app-developer for Facetune and Facetune 2, announced having secured a further $130 million in funding, which brings the company's valuation to almost $2 billion. 
Together, the two apps have seen over 30 million downloads on iOS alone this year, according to a Lightricks spokesperson. As a result, it's no surprise to see Facetune receive accolades from the likes of Apple, where the app was recognized as one of the top five paid apps of the year. 
With this recent boost in cash, the company plans to further power its expansion with its suite of easy-to-use apps that directly benefit those involved in the creator economy. To this end, last month Lightricks rolled out a new Link in Bio tool, with customizable templates and a tip jar feature, available as a standalone web app or as a module within Facetune 2, the company's flagship product.
In many ways, Facetune 2 has a synergistic relationship with the likes of Tik Tok and other famous visual content platforms such as Instagram, Pinterest, and Facebook. As the creative economy continues to thrive, you can expect Facetune 2 and the other apps that fall under Lighricks's umbrella to increase in popularity as creators demand a broader, more professional, and higher-quality set of tools to optimize their activity.
4. Cash App
SimilarWeb's index has Cash App currently ranked as the 10th most popular free application on the Apple App Store, which is quite an achievement, especially given how competitive the online payments industry has become. In fact, Cash App finds itself head and shoulders above other financial tech companies such as PayPal (21st) and Venmo (22nd), which means they must be doing something right.
In short, Cash App is a mobile application for sending and receiving money. It's as simple as that. Their main key to success has been that they have managed to simplify what has long been an often overcomplicated and convoluted process. Using Cash App, users can send money between friends, family, and just about anyone else in the world who uses the app in seconds, and it's free.
Moving into 2022, Cash App looks set to continue its surge in popularity, especially as it rolls out a ton of new features that seem to fit in very nicely with the needs of its current user base. With functionality around cryptocurrency trading and no commission stock investing, the future certainly looks bright for the San Francisco-based company. 
5. Roblox

 
Last but not least, we have one of the most popular gaming platforms over the past few years, Roblox. In 2020, over half of US children under 16 played Roblox, which is quite a staggering statistic. If you're unfamiliar with what Roblox is, it functions as an online platform and storefront where users go to play games. 
In other words, Roblox is not a game in and of itself. Instead, it's a platform where users can develop their games that peers can play, resulting in an extremely diverse array of offerings that cater to just about every gaming specialty and sub-culture. According to their official website, the platform has over 9.5 million developers, 24 million different experiences, and over 73.1 billion hours played cumulatively. 
However, one of the standout features of Roblox is the ability for developers to earn money for their creations. Once developers have created a game, they can publish it on the platform and put up a payment gate, monetizing their creation. In some cases, developers have been able to earn upwards of $1 million in a single year, with cumulative development earnings totaling an astounding $761.3 million. 
Moving into 2022, Roblox is showing no signs of slowing down, as they look to unleash a wide variety of new features for both players and developers, including the ability to launch and sell limited items, the creation of virtual concerts, brand-sponsored meeting spaces, and more.
Final Word
As the mobile app market continues to grow, businesses across just about every industry are keen to jump on board and take advantage of the anticipated surge in downloads over the coming years. Furthermore, as apps become further intertwined with our daily lives due to the increasingly sophisticated technology, it's safe to say we can expect them to play an even larger role in the coming years.
As for 2022, the five apps in this article look set to dominate their respective fields, even as we continue our slow but steady transition out of the pandemic. 
---
Interesting Related Article: "Social Media Marketing: A beginners Guide to get started on Tiktok Advertisement"