Movies and series, a remarkable journey which takes us to the place of relaxation and peace of mind. The first thing I learned from movies and Tv series is that everybody has to do a lot of any way of living. Some TV series and movies make us laugh and cry at the same time. That is the main powerful thing about films and TV series.
Some of them are even that compelling, which makes us think about our permanence. Some of them mess with our minds, some of them make us happy, and some of them make us cry. Some of the TV series even paint our black and white life and make it colorful. Such TV series have a great demand, and you have been waiting for another season for such a long time that you count the days to be over.
You feel sad after knowing that one of your favorite series has been canceled. We even feel like not doing anything for the whole weekend. Today we will discuss the 5 top Netflix series which were canceled in 2020 and the reason for the cancellation.
1. October Faction
This series is Damian Kindler's masterpiece. It was originated in 2020. With 11 episodes in season 1, there is substantial information that this TV series is canceled. So many people loved this TV series. Basically, it is about a couple who finds a secret about a dark family. With an IMDb rating of 6.1 out of 10, this series came to an end in 2020. The main cast for this series was various prestigious actors like Tamara Taylor, Aurora Burghart, and J.C MacKenzie. The main reason for the cancellation of this TV series was that they got no fanfare from Netflix.
2. Sound Track
Sound Track was one of the most popular TV series on Netflix that connected the lives of random people. It was originated by the creator, Joshua Safran, and had an IMDb rating of 6.7 out of 10. It was canceled in 2020 after successfully displaying one season with a total of 10 episodes. The main cast for this TV series was Paul James, Callie Hernandez, and Marianne Jean-Baptiste. The main reason that made Netflix cancel this series has not yet been mentioned.
3. Chilling Adventures of Sabrina
Chilling Adventures of Sabrina was one of Netflix's popular series. It was originated in 2018 and had an IMBd rating of 7.1 out of 10. This series has a total of 36 episodes in four seasons. The main cast for this TV series was professional series such as  Kiernan Shipka, Ross Lynch, and Lucy Davis. Unfortunately, it is going to break your heart as soon as you know that this Tv series is actually canceled. This series has won 5 awards and has been nominated for more than 19 prestigious awards. The main reason why Netflix canceled this show is because of COVID-19.
4. Astronomy Club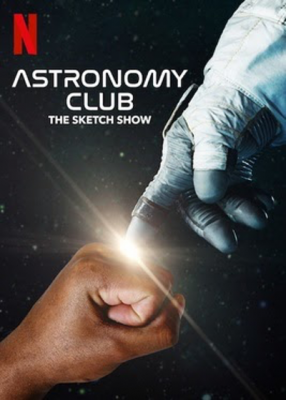 Astronomy Club is also one of the famous Netflix shows. It was originated in 2019 by very famous directors such as J.J Adler, Ryan Anthony Martin, and Daniel Powell. The main cast of this series was Jonathan Braylock, Ray Cordova, and James III. With an IMDb rating of 7 out of 10, you will find it heartbreaking that Netflix actually canceled this series in 2020. There is no official notice from Netflix that it has been canceled, but the director has already stated in the premier that this series has been Cancelled.
5. 13 Reasons Why
13 Reasons why it is one of the most popular series of all time. It is this famous because this series was able to gain a lot of youth's attraction and love. It was initially adopted by the fictional work of famous novelist Jay Asher. This series was originated in 2017 by Brian Yorkey.
This series's IMDb rating was 7.6 out of 10.
13 reason why had a total of 49 different episodes in four different seasons. The cast for this series were young artists such as Christian Navarro, Katherine Langford, Dylan Minnette, Alisha Boe, Brandon Flynn, and many more. This was the series that made these artists famous.
Mainly, Dylan Minnette got his big shot from this series. He was cast as Clay Jensen in this series and was the main actor in the series. We can also see  Dylan Minnette in various movies such as Goosebumps, Don't Breather, The Open House, and other popular TV series and Movies.
Is 13 Reasons why canceled?
2020 was a bad year for many peoples. For movies and TV crazies, it is very sad and heartbreaking news that this series has come to an end. The main reason for Netflix to cancel this TV series is that this series has reached the natural determination of the narrator. This beautiful series came to an end in 2020.
---
Interesting Related Article: "Nothing New to Watch on Netflix? Think Again"