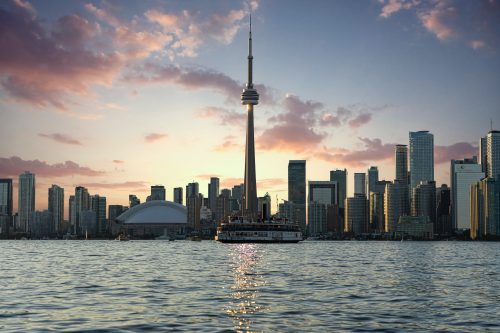 Ontario is a province in Canada that spans over 1,500 km from east to west. It's home to many major cities including Toronto, Ottawa, and Hamilton. If you're looking for the best place to invest in real estate in Ontario, you'll want to consider all of these cities:
Hamilton
Hamilton is a city in Ontario that is located about 60 km southwest of Toronto and has a population of close to 700,000 people. Hamilton is home to many major industries including steel production, automotive manufacturing, and healthcare. The city has seen a resurgence in recent years with an influx of new residents and businesses thanks to its proximity to Toronto and growing diverse economy. The real estate market in Hamilton is healthy and there are many opportunities for investors as the demand for new rentals continues to increase.
Barrie
Located north of Toronto on Lake Simcoe, Barrie is a city of about 150,000 people that is experiencing rapid growth. The city has seen an influx of new residents in recent years as more and more people are moving to the area for its affordable housing, great schools, and growing economy. It is also one of the few cities in Ontario that allows for the addition of Accessory Dwelling Units (ADUs) to residential properties. This means that property owners can add a legal extra suite in a basement and a detached ADU in the yard of the property, making for a total of three rentable properties on what would have typically been one.
Windsor
Windsor may be a great option for investors because of its lower-cost housing. The city is located on the south side of Detroit, Michigan and has a population of over 230,000. Windsor's economy is heavily reliant on the automotive industry and it's home to many major automobile manufacturers including Ford and Chrysler. The real estate market in Windsor is affordable with prices that are much lower than Toronto or Ottawa.
St. Catharines
St. Catharines is located in the Niagara Region of southern Ontario and has a population of almost 200,000 people. The city is home to many major industries including wine production, horticulture, and manufacturing. St. Catharines is also close to Toronto and Buffalo, New York making it a convenient location for businesses.
Thanks to its proximity to the border, accessible highways, and high-quality transit via the GO train, St. Catharines is quickly becoming a popular place to live and invest in real estate. As a city with very high job growth, it is also an excellent place to invest in property long-term.
Welland
Over the past half-decade, Welland has exceeded residential growth expectations significantly. The city is also expecting a large influx of population growth over the next 20 years and has already developed zoning plans to accommodate this. Situated on the Niagara Peninsula, Welland is a convenient location for those looking to commute to Toronto or Buffalo. The city has a population of just over 50,000 people, making it a much smaller but emerging market to invest in.
If real estate investment is on your radar, it's important to consider all of the cities in Ontario that offer opportunities for investors. Hamilton, Barrie, Windsor, St. Catharines, and Welland are just a few of the many cities that should be on your list. Each of these cities has something unique to offer investors, so do your research and find the city that best suits your investment goals.
---
Interesting Related Article: "Is the Real Estate Market Overheated?"