The state of Pennsylvania has been leading the gaming sector for years now. It has emerged as one of the states with the most excellent record of accomplishment in enacting gaming laws. Since lawmakers approved the gambling expansion bill in late 2017, casinos and poker in Pennsylvania, have become an up-and-running industry, with businesses flocking in to establish operations.
PA online poker – best Pennsylvania poker sites 2022 and casino sites have skyrocketed since the launch of PokerStars PA in November 2019, making Pennsylvania the fourth state in the USA where players can play online poker.
Businesses frequently prosper with a strong economy, a good standard of living, and a skilled workforce. As a result, the state of Pennsylvania performs well across the board. There are many good reasons to start a gaming business in Pennsylvania, some of which may be more obvious than others. But in this post, we'll focus only on five of them.
1.
Market potential and population size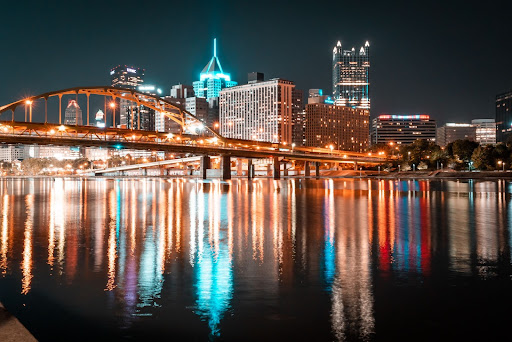 The first reason is the magnitude of the potential market. More people live in Pennsylvania than in any other state where online gambling is permitted; over 12 million people live in the state, according to the United States Census Bureau. This indicates that businesses can target a big pool of potential customers.
With a market size of almost 13 million and few states offering the gaming services provided by Pennsylvania, it only makes sense to set up shop in this region and try to benefit from the situation. With gaming services such as casinos and providers of live poker in PA continuing to grow month-on-month and year-on-year, it is safe to say that in coming years, the gaming industry's revenue will be on top of the chart and providers of live poker in Pennsylvania would benefit greatly.
2.
Well-regulated gaming industry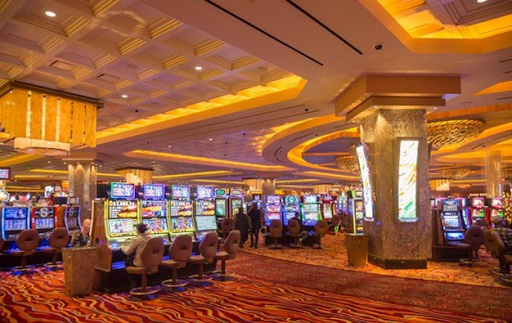 Secondly, the online gaming industry in Pennsylvania is well-regulated. Only licensed and respected businesses are permitted to provide games to residents, thanks to the state's strict laws. As a result, players are given a level of protection here that is not present in other states.
Furthermore, Pennsylvania's regulatory framework is particularly friendly to online gaming. The Pennsylvania Gaming Control Board regulates all types of gambling in the state and has been very supportive of the online gaming industry. This has made it easier for businesses to obtain licenses and conduct business in the state.
 A number of Pennsylvania online poker providers have already been granted licenses by the Pennsylvania Gaming Control Board and are ready and waiting for gamblers to use them. The number of options also keeps expanding as more and more casinos can offer gamblers a variety of advantages in accordance with the rules that have been established.
3.
A diverse selection of gaming options
Thirdly, there are many online gambling possibilities available in Pennsylvania. The state provides daily fantasy sports and gambling on sports in addition to casinos and poker. As a result, players have a wide range of options when looking for games to play on different platforms, such as Borgata online poker PA.
Online gaming businesses can profit from players who can benefit immediately. It implies that companies can provide as many of their games to customers, perhaps drawing more and more players due to their ability to meet different customer wants and preferences concerning gaming.
Players love having the freedom to choose the games they want to play. Gaming businesses now have a more excellent range of items that they can make available, and this is why so many people view Pennsylvania as a great state for gaming and why sectors like online poker Pennsylvania are striving.
4.
High tax rate
Fourthly, Pennsylvania taxes gaming revenue at a very high rate. At first look, this could appear to be a drawback, but it encourages businesses to establish themselves there. Because of the high tax rate, Pennsylvania has a higher gaming revenue than other states. The amount of revenue earned will be crucial, which is why starting an online gaming enterprise in Pennsylvania is a great option.
5.
A developing industry 
Lastly, even though the state has previously demonstrated its ability to be both highly successful and full of potential, it continues to be a place where the gaming sector grows and expands exponentially. Pennsylvania is already well-known for having an increasing number of land-based casinos, and now the number of online platforms available is also increasing; an example is the best online poker PA providers, as it has grown to 5 providers in the space of three years.
These online platforms also offer businesses a fantastic method to advertise their online services to a larger audience. The existence of these gaming platforms also aids in employment creation and economic growth, which directly benefits the state in numerous ways.
Final thoughts
Pennsylvania is not a leading gaming state by chance. Apart from its strategic demography, the government has consistently designed policies to position it as a force to reckon with in the gaming industry. 
---
You may be interested in: Things to See and Do in Caron Pennsylvania