Insurance comparison websites like Insuranks are doing a good job in providing small business insurance solutions, however, there are few other great solutions that you should get familiar with. Insurance works like an army to your business and life. Why? Well, when it is the question of any firm girdle to provide safety, on whom can we rely more than insurance? Probably nobody!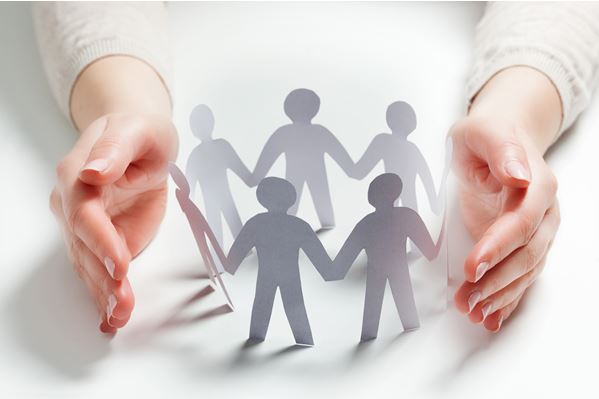 As history is naturalized to be mutated, the process of insurance has been through a lot of changes over the past decades! Now it is not really too heavy to carry like a loaded paper file or shelf of folders. It is too slim and light to carry! Yes, it is now completely virtual and next-generation insurance will probably not see any hard copies so far!
Let's take a tour to five next-generation solutions to an insurance policy-
Thimble

Nextinsurance

Online & Mobile Payment

Remote Workforce Software

Big Data & AI
1. Thimble
Small start-ups are now secured with one of the finest digital insurance policies with top reviews on UK's trusted customer review site "Trustpilot". It provides security to your small business with the utmost care by taking care of more than 120 professions as a whole.
Whenever it is a question of insurance for a small start-up, Thimble is there to provide the hallmark service and gratitude for the last few years. Their service has been outstanding always, as a result, they have been elected the A-ranked site for E-insurance!
More than 30 thousand small businessmen have trusted 'Thimble' as their insurance partner, and they seem quite secured with the satisfaction rate! It demands both monthly and on-demand packages for the consumers so that they can get the best use out of it. As it covers a huge area of small entrepreneurs, it has certified policies so that nobody feels threatened.
2. Nextinsurance
With 100% virtual support, Nextinsurance is something representing the new generation insurance in a magical way. Late alone the consumer satisfaction and others, their outstanding contribution to digital insurance has been recognized by Forbes, the CNBC, the Wall Street Journal, and many more.
They have a coverage of a total hundred thousand customers for the past few years and their track record is being increased with an upgoing curve on the graph. The trust and love for the Nextinsurance are reflected with an average of 4.7 ratings on popular social media like Facebook, Google, and the BBB.
There is always a hard-working team behind a great wall of success! Three small entrepreneurs started Nextinsurance and they had taken it this far! So what they are doing now is reducing other's worries by spreading it into the community; pretty much like the bottom line of mainstream insurance!
3. Online & Mobile Payment
As the world is now more comfortable with the smartphone in the right hand, why not insurance? It is now more connected with the online and mobile payment systems like Paypal, Payoneer, Paytm and so on!
Now, the world is looking for new solutions for international payment methods so that conventional banking can never be the barrier to border-free exchanges! And that is exactly what 'Paypal' is doing! Complete your works from home, submit it, and get paid on your account without any hassle. So easy and simple!
Many of us think that does the service cost of these sites worth it? Well, actually it does. It also acts as the girdle for your money and that is totally okay if you get it through their indirect insurance policy! The ultimate benefit goes to your wallet at the end of the day!
Also, Payoneer is another popular site for the payment exchange throughout the world. The same formula applies to this one. But every time you exchange on any of these, double-check your documents so that no harm could touch your business.
4. Remote Workforce Software
The remote workforce software like Slack, Zoom has been more familiar during the pandemic and its demand is now on high than anytime else! Every class is online, every meeting is online, even every cruciality or diplomacy is online too! So basically, software like Zoom has been a homepage must-have on our smartphones or PC.
As the big companies need to uphold and carry on their business, they are bound to bounce on the pro. But the same same thing applies to the promising mid-levels too. Also in the Universities or school-colleges, they need the subscription so that they can serve their children all at a time.
Like that, Slack is a must-have office tool for discussion-based office workers so that they can share views and exchange ideas. Slack is kinda a little difficult to operate, but Zoom has this solution. These types of software have been a relief solution in the pandemic.
As far as it is the question of the pro version, well you know how these services could cost if it was offline!
5. Big Data & AI
Big data is something which is increasing every nanosecond and perhaps has no end till the last day of the world.
Analyzing big data is severely significant to understand consumer's psychology and also the market situation at the last minute update. It is the root way of better understanding politics, society, and education; which needs to be implemented by the insurance company in the near future. But the problem is every time it could be a volume of 1500-2000 CDs which is an absolute hazard for those who will analyze these.
So, humans have solutions for every complication! Artificial Intelligence came like a boon when a robot can analyze millions of minds at a time and also can influence them indirectly with its repeating behavior.
Believe it or not, this technology will completely change the fate of insurance if it can be used with proper intelligence and care. But also keep in mind that one mistake can doom these all!
Insurance has emerged into its new era and this one is more light, intelligent, specific, and worthy. Where you don't need millions of people to influence but the intelligence to operate. This era will make E-insurance more reliable and comfortable than before and also will reduce the workloads of humans definitely!
---
Interesting Related Articles: "Different Types of Insurance Every Adult Should Have"
Video – What is Insurance?