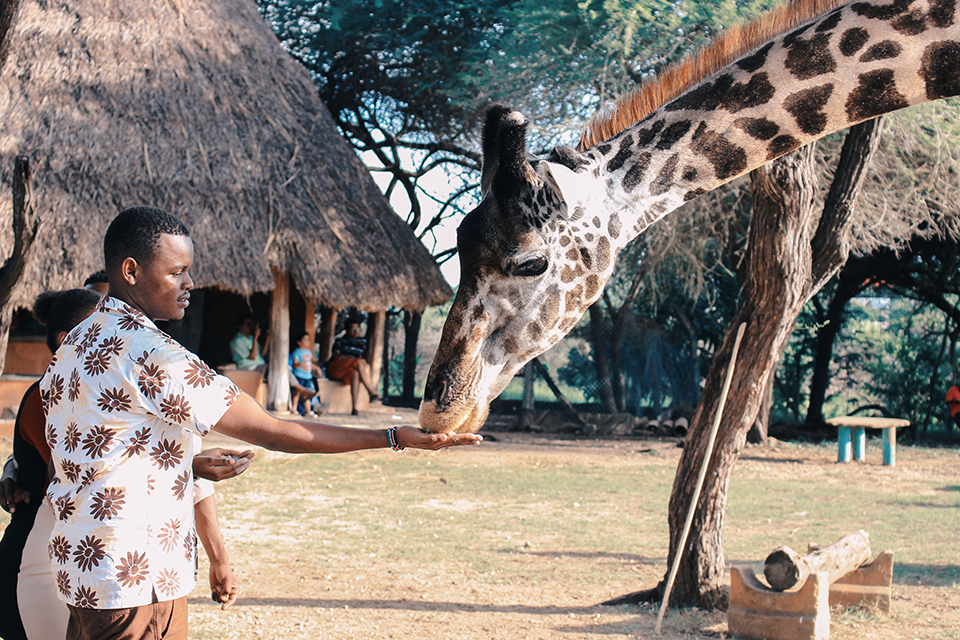 African safaris are beautiful landscapes filled with wild open spaces and no crowds. It's a place of true relaxation as you explore the natural wilderness that the world has to offer.
Many people love to take photos while out on safari. They want to capture the amazing moment they see before them, and reimagine the wondrous views they may never witness again.
For any Safari and Wildlife Photography, you need good equipment and a stunning destination. For the former, click on the link above. For the latter, keep reading.
Masai Mara – Kenya
Many people believe that Kenya is the birthplace of the safaris we experience today. They tend to be family-friendly, allowing a lot of space for people to explore on their honeymoon without interference from other guests, and yet they still include a sense of lavishness.
The Masai Mara is arguably the best safari destination in Kenya due to its amazing display of iconic animals. You can hope to see buffalo, cheetah elephants, giraffes, hyenas, leopards, lions, and zebras.
Their plain lands are wide open which means that the vegetation isn't dense. With this open space, you are more likely to see the fantastic animals that live in these areas.
Cape Town – South Africa
South Africa has a unique landscape that cannot be matched by the rest of the continent. There are daily commercial flights, which go to major cities, which means getting to your destination will be painless.
Then once you head towards your luxurious lodges, you will emerge into the untouched reserves that show how technology and nature can like together in harmony.
Cape Town is arguably the best area of natural beauty as you can witness the Big 5, gorgeous beaches, impressive wine valleys, and stunning drives through their outstanding reserves. 
Ruaha National Park – Tanzania
Although Cape Town has a great beach, the whole of Tanzania is considered a "bush to beaches" environment. 
For decades the way of life in Tanzania has been to balance people and the environment, and you can see that in how they deal with explorers to the coral reefs, the untouched savannah desserts, and the closure of visitors during the COVID-19 pandemic.
Tanzania has a strong relationship with nature, which makes it a phenomenal landscape for those who want an untouched experience.
Tanzania has a lot of natural parks to explore, but if you can only visit one, we suggest heading to Ruaha National Park. It is the biggest park in the country and only has a handful of campsites or lodges, making it a truly untouched experience.
Because of the lack of human interaction, you can expect to see the largest herd sightings, predator sightings, and wild animal sightings in an African safari.
Bwindi Impenetrable Forest – Uganda
Uganda is known as the land of the Gorillas. Around 900 mountain gorillas live in their native land of Uganda, which is the highest number of collective natural habitat mountain gorillas. However, that number is still horribly low for such an impressive species.
Rainforests in Uganda have been committed to helping this species re-grow their population, and the Bwindi Impenetrable Forest is spearheading this initiative. This forest is considered part of the World Heritage foundation housing more than just the gorillas. They also look after over 120 different mammal species, 220 different butterfly species, and an unknown number of amphibians and reptiles.
If you are hoping to see apes on your African safari, then Bwindi is where you should go, and on the way, you will see more endangered creatures.
South Luangwa National Park – Zambia
Zambia is thought to be the first place in Africa that allowed walking safaris. This country is extremely remote which means you will be experiencing a less-than-luxurious vacation experience. Instead, you can be among the stars, experience nature as it was meant to be, and see how nature truly exists without an abundance of people.
Because Zambia is so remote, there aren't a lot of people or tourists in the area, instead, you will find like-minded safari walkers, ready to take in the sights around you.
South Luangwa has an extremely large population of elephants, giraffes, and buffalo, along with an intense number of crocodiles and lions.
You can take in these experiences on foot as professionals walk you through safe areas in the wild.
Summary
No matter which area you visit in Africa, you will find a safari filled with beautiful landscapes, outstanding nature, and breathtaking animals.
Use our guide above to figure out which safari is the best one for you.
---
Interesting Related Article: "An Overview of Travel and Expense Management"