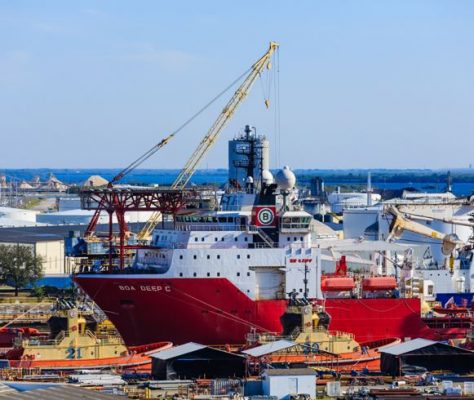 Freight Broker software is also a type of TMS software or transportation management software that can streamline your freight brokerage operation through sourcing, loading, dispatching drivers, qualifying carriers, invoicing customers and issuing payment to carriers. These solutions can also be customized to handle the various real-time requirements of the freight brokerage like tracking fuel tax, trucking dispatch, billing payroll for the drivers, planning route, tracking fuel tax and providing routine maintenance for vehicles. Once you have one of the best Freight broker software, you can optimize your work without relying on manual labour.
There are many freight broker software available online, and you can have the best of them to help you out for your business. Let's have a look at the best of them:
Longitude World:
It is a type of logistics solution that can enable businesses to be streamlined related to the client relationship, transport management, loss or profit analysis, etc. Professionals can utilize the platform to monitor unpaid bills, issue invoices, generate transaction receipts, and receive payments in various currencies.
The software encompasses the newest freight management software for the best functionality and covering the full freight forwarding lifecycle. It is easy to use the kind of freight forwarding system composed of many freight forwarder software modules.
Some of the longitude World's key features are inclusive of email templates, email notifications, contact management, and quota generation. It allows the users to analyze the sale conversions, maintain call logs, emails and meetings and maintain all outgoing or incoming documents.
Rose Rocket:
The Rose Rocket transportation management software platform allows the companies to improve their communication with their systems, clients, and other people who move their freight. It is an open platform that makes it easy for connecting to the software that can run your business. Here the key features are an industry-leading partner and client portals, dispatching modules, tracing and tracking shipment visibility, billing, consolidated invoicing, real-time reporting, etc.
Cairo:
Cairo is one of the premium transportation management software that allows you to automate all your freight decisions and take proper control of your order fulfilment. The software provides access to all the freight carriers via a single system. The software is primarily built for removing manual labour from the warehouse and standardizing the processes. Their crucial feature includes real-time analytics, cost insights, easy to integrate, online training for smooth operations, etc.
Logistically:
Logistically is a type of cloud-based TMS system specially designed for shippers, brokers and 3PLs. The software features include invoicing, billing, order management, routing, load management, etc. The software provides its users with the freight management application offering key specifications like carrier documents, analytics engine, rate quoting, order cycle accounting, etc.
Sedge Software:
Sedge is one of its kind cloud-based software for midsize, large and small businesses. It helps catering e-commerce warehouses, third-party logistics companies, distributors, assembly houses and light manufacturers. Sedge is a flexible, comprehensive and simple suite of solutions for B2B and B2C eCommerce operations.
The system is well designed to grow and customize as per the client's requirements. Their key features are that they allow unlimited users, products and integration promoting complete growth in turn.
The software helps in managing inventory, integrating software tools and automating fulfilment. Their key feature is order management, labour management, supplier management, business intelligence, etc.
FrieghtPath:
It is one of the all-in-one transportation and dispatch management software mostly built for carriers, dispatch trucking companies and other freight brokers to handle track and trace, dispatch, digital paperwork and collaboration. It allows you to take the tools to get rid of the miscommunication stress and get the full team to work side by side to ensure that every client gets their service on time.
With the help of FreightPath software, you can book loads, trace and track your shipment in record time, confirming the price, bills and payments, etc., in just a few clicks. 
These are the top six freight broker software that you can use for your transport business and automate your processes with a click. It will help you in making the right decisions with less manual interventions and ensure that you receive the best output in your budget.
---
Interesting Related Article: "The Best Ways to Keep Track of Your Freight Shipments"