Asia is a large continent and has a variety of spots for tourists to explore. It's hard to choose the spots best for travel and this article will help you by giving a guide for the destinations in Asia. Asia is without a doubt one of the most sought-after continents. Asia offers a distinctive fusion of traditions, cuisines, and civilizations that is unmatched anyplace else on the globe.
1. Bali, Indonesia
It's nearly hard to meet someone who hasn't heard of Bali because of its extreme fame. It would be surprising if Bali wasn't on the list of tourists who are always keeping track of how many nations they've visited. It is a saying that if you come back to Bali, you will always find something new.
Bali is known for its beaches. The beaches there offer incredible views along with surfing and partying options as well. The place is known as a relaxing place for tourists and also offers a variety of food to choose from.  It is an affordable place to visit.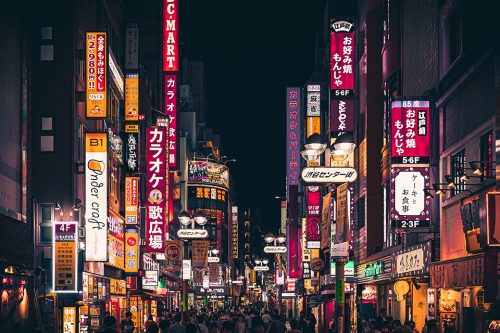 2. Tokyo, Japan
Many tourists visit Tokyo because Tokyo has so much to offer, from popular cultural hotspots to historical places, skyscrapers to parks. The cityscape in Tokyo is incredible as it offers complex shopping areas which attract tourists to many big food complexes as well. It has beautiful parks along with temples and museums and is known for its animation and video trends which is rich in technology. Tokyo has great nightlife too which is good for safety also. The transportation system is convenient for travellers and the gaming trend is very boosted there. It also offers hiking and the spots regarding it.
3. Bangkok, Thailand
Millions of tourists go to Bangkok every year because it provides an outstanding example of how cultural tradition and modernity can coexist. It has a variety of cuisines, great architecture and the views. It has a good variety of food along with a cultural blend and this makes it easy for the tourists to fit in it. The architecture is remarkable with an aesthetic of contemporary. It is known for self-care which includes massages, spas, face therapies, hair maintenance sessions, etc.  It is one of the best travel places in Asia and is also pocket-friendly travel destination known globally.

4. Singapore. Malaysia
Singapore's diverse charms are sure to enchant visitors to our island with its century-old temples, lively hawker centres, and beautiful green spaces. Travelers visiting our city have plenty of possibilities to discover, delight in, and express their passions thanks to the calendar of events' diversity.
The Singapore Food Festival's flavours and aromas are in addition to the sparkle and add glamour to Singapore. It is rich in art and has a great party life to it along with a happening nightlife as well. The festivals are rich in music and amazing infrastructure.
5. Himachal Pradesh, India
Himachal Pradesh is understood for its awesome scenic splendor. It has snow covered hills flushed with forests and waterfalls along with it you will see the lakes too surrounding it. Himachal additionally is known as "Land of snow "is the dream vacation spot of nature fans and draws travelers from exclusive elements of the world. It gives uncommon herbal splendor that's captivating with spell bounding landscapes.
Along with herbal splendour, it additionally houses many stunning temples and Buddhist monasteries that are the most important enchantment for its travellers. It has some British Indian architecture along with scenic views which include the temples which can be seen too along with a variety of street food of India.
---
Interesting Related Article: Why Is The Mid-Autumn Festival Celebrated?