The first thing you think of as a gamer is the comfort during the gaming sessions. Since much time is spent playing video games, it is good you find a comfortable gaming chair. But, finding a very comfortable and easy-to-maintain chair has become a challenge to most people. Therefore, what to do in such a case? Here are the top tricks to finding good and comfortable gaming chairs;
1. Ergonomic standards
A good gaming chair should be made with ergonomic standards, maximize the body's sitting position, and reduce stress on the spine and muscles. A soft seat, good backrest, headrest, and armrests will allow you to spend many hours at the computer and not feel tired.
2. Customization or Appearance
Even the simplest office chairs have a mechanism to adjust the seat height easily. But it is also wise to choose a chair that will allow you to adjust the height of the armrests and the backrest. Furthermore, the chair should also contain a swing mechanism. The more you can adjust, the better.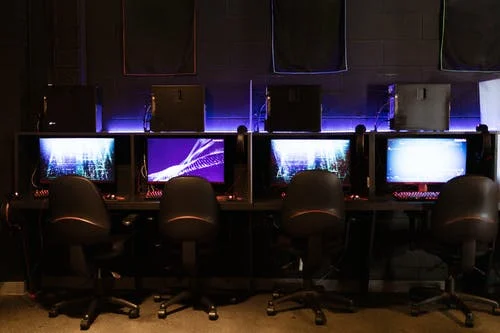 3. Materials
If you buy gaming chairs made of cheap plastic or low-quality foam rubber, you might soon face many problems. That is, the chair will start to creak, the seat will crack, and the filling will start to damage. Subsequently, a leather chair will give you a lot of trouble in the summer heat, where you will stick to the seat. Therefore, it is worth selecting a model with faux leather. These chairs are ideal for gamers who love to snack while playing. Overall, it is a durable material that can serve a lifetime.
4. Extra Features
Depending on your preferred choice of game, you may need a chair with additional features. For example, a chair can have Bluetooth inputs, vibration capabilities, subwoofers, and others with food storage containers and gaming controllers. Some gaming chairs come with such features. You can buy such a chair if you will use a rumble setting or headrest speakers, but if not, there is no need to get that. You may also consider having a chair with footrests or armrests, making you comfortable when gaming.
5. Price
The price of any chair depends on the quality, brand, and purpose. Cheap gaming chairs will eventually offer less comfort than those fancy models. Whether it is worth paying for features is up to you. Remember that comfort and ergonomics are imperative than flashy stickers or a built-in cup holder when choosing a chair for gaming sessions. Therefore, it is ideal to check each model properly. If not, find the reviews and go through them to find the right gaming chair.
If you want a nice and classic gaming chair, be ready to spend. Good gaming chairs will automatically cost you a huge amount. But you cannot enjoy your games if you are sitting on a bad chair. Thus, you must figure out the kind of chair you want, considering the comfortability aspect.
6. Adjustability
It is essential to have a chair that you can easily adjust by either tilting it up higher or back. You must ensure that your gaming chair has various features to accommodate different playing styles. Having such a chair that can meet your preferences is a good investment.
Each person strives for maximum comfort during gaming. A gaming chair is a great way of enhancing your gaming experience. That is why finding good gaming chairs is paramount. The tips discussed will help you in finding a good chair for your gaming experience. That way, you will say goodbye to backache issues and tiredness.
---
Interesting Related Article: "Canada's Largest Gaming Expo Expands to the US"