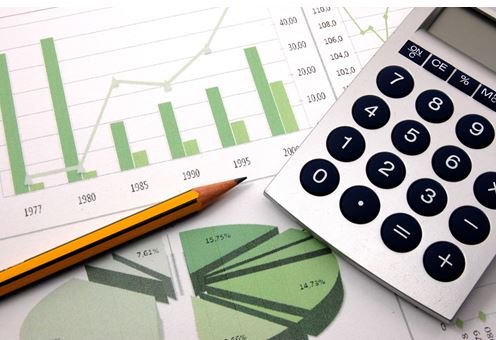 The best software helps you manage your business efficiently. 
In this article, we would like to present the most useful business tools that are integral to your success and easy to install.
What Is BMP?
BPM (Business Process Management System) is a management concept, in which any business process is considered as a separate resource of the company. Optimization and automation of business processes are a way to improve the overall efficiency and manageability of the organization, whether you are already established or just starting your business  And for this purpose, special BPM systems (programs with specialized functionality) are used.
Implementing a management system allows you to get several benefits:
Speed. Processes are executed much quicker owing to automation of routine and repeating tasks, and clear regulation for each action;

Quality. Working within strict regulations increases the overall level of task completion by minimizing the number of mistakes;

Flexibility. With the BPM program, it is much easier to change and scale processes, to build and reconstruct them, depending on development and current market conditions;

Management. All reliable BPM systems have functions of collecting and processing statistics, which allows controlling working processes without losing details.
A business process management information system is a set of tools that will help improve the efficiency of the organization, structure it, and align the work of all departments within unified rules and standards.
When compiling our Top-list, we were guided by the following criteria:
The number and variety of executable business processes, as well as the flexibility of their adjustment to different types of activity;

Cost. Unfortunately, a completely free BPM system is an oxymoron. There is no sufficiently functional program for which you do not have to pay. Yet, these are commercial products. Their development and support are a costly affair. 
We hope that the analysis we have done will be of use to you. So, let's move on to the software tools.
Top 7 Business Management Software
This is a low-code BPMS platform for building business applications by business analysts. 
Due to the platform implementation, the product allows to quickly develop a flexible IT solution to manage customer relations (CRM) or suppliers (SRM), automation of operations, document management, DCS, etc., put it into operation and then, in evolutionary mode, tailor the solution to the needs of the business.
Advantages:
Designing applications in the graphical editor of the browser by the business analyst;

Compliance

with internationally recognized BPMN 2.0 standard;

Set of

ready-to-use process templates

. There are 84 of them at the moment and this set is being constantly extended.
Disadvantages:
There are solutions blanks for ECM, CRM, KPI, PM, ITSM, Procurement, HR, Service Desk, but these blanks are not ready to use.
Cost:
Demo version up to 90 days (full configuration);

The cost of the license is calculated individually. To find out the price, you should contact the developer. 
ELMA is one of the fastest-growing business process management systems.
It is designed to automate the management of repetitive processes. With its help, you can effectively establish document management, which is also important.
The main thing is the target program, which does not contain anything superfluous and presents only what is directly related to BPM.
Advantages:
Affordable;

Efficient and easy-to-understand business process designer, allowing you to automate it in a minimum number of steps.
Disadvantages:
No possibility to buy some modules separately. You must buy all or nothing.
Cost:
ELMA Community is free, limited to 5 users, has reduced functionality;

ELMA BPM – $605. All basic features with up to 200 users. Perpetual license;

ELMA Enterprise. The cost depends on configuration.
Oracle BPM Suite is another large-scale business process performance management system. It consists of three basic functional blocks designed to automate: 
Management of internal enterprise processes;

Interaction with customers, partners, and counterparties;

Operation of its own eCommerce sites. 
Advantages:
Templates;

Extensive opportunities for complex integration with other types of business software;

Extensive possibilities in terms of customizing processes to your needs.
Disadvantages:
Insufficient functionality for large manufacturing enterprises.
Cost:  
Depends on the country and selected functionality.
Zoho offers several packages of ready-made solutions for internal and external processes automation. They are simple to implement and easy to understand. They provide all the basic features, even in the free version.
The highlight here is Zoho Creator. It is an online service where you can create your own modules, using ready-made solutions from an open library, as well as share them with other users.
The project allows you to choose what you need, perform a comprehensive analysis of the business process management system, and modify it, achieving 100% compliance with your goals and objectives.
Advantages:
Extensive functionality in the free version;

Easy to integrate and configure.
Disadvantages:
The functionality is not always sufficient to perform large-scale tasks, and therefore, you may need to develop your own modules based on the solutions provided by the developer.
Cost:
15 days of free trial;

Standart – $12 per month;

Professional – $20 per month;

Enterprise – $35 per month;

CRM Plus – $50 per month;
Bizagi is one of the most famous and popular automated business process management systems. It is a global solution consisting of three separate modules responsible for the creation, automation, and execution of processes. Thanks to this approach to architecture, the developers managed to "make the complex things simple".
Advantages: 
The system of

data exchange

between processes increases the level of automation;

Well-designed mobile applications;

Support for Java and Microsoft platforms.
Disadvantages:
The organization of work in multi-window mode, which somewhat complicates the work at the initial stage of the system implementation.
Cost:
To find out the cost of buying a license, you need to contact the developer to clarify the required configuration. The price is calculated individually.
Bitrix
Bitrix24 products are actively used by more than 1,500,000 companies. It should also be noted that this business process management system is suitable for absolutely all organizations due to its extensive functionality.
This is a real internal corporate Internet with its CRM, social network, messenger, scheduler, and a bunch of other modules. 
Advantages:
Multifunctionality. You can set up the system for any kind of business;

Corporate social network. Allows even informal communication within the company to organize corporate projects;

Integration.

Telephony

, mail, and more than 1000 other applications make it possible to obtain practically unlimited functionality.
Disadvantages:
Too much functionality. There is really a lot, so it is difficult to learn the system thoroughly.

Some useful features are available only in the paid service packages.
Cost:
"Project". A free version of the program with a limit of 12 users and limited functionality;

"Project+". $14/month. Limited functionality, but an unlimited number of users;

"Team". $74/month. A set of tools for small and medium-sized businesses;

"Company". $147/month. All features for all types of businesses.
Metatask provides a stunning variety of functionality, perfectly designed interfaces (including mobile). Suitable for all types of businesses and covers every process.
Advantages:
High level of adaptability to business requirements;

Well-designed mobile interfaces;

Easy to integrate and manage processes.
Cost:
14-day trial mode with access to all features.

6 USD per user per month (minimum 5 users).
Matter is a Slack feedback app that empowers team members through Kudos (praise) and recurring peer-to-peer feedback.
Advantages:
Celebrate team member successes publicly with Kudos.

Automated recurring feedback ritual

Slack integration, unlimited seats & feedback on free plan.
Disadvantages:
Limited Kudos templates and feedback history on free plan.
Cost:
Free Forever – No credit card required.

Pro – $4/seat/month
Conclusion
When you stay on top of your operations and plan your week successfully, you are free to survive and thrive in the business world, constantly earning more income. This is the dream of every business owner. This kind of software will help you do just that.
---
You may be interested in: What are the business automation tools used in 2021?