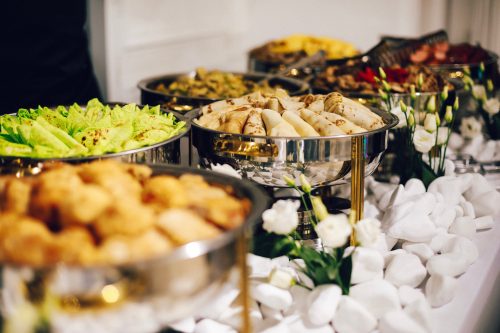 Special occasions won't ever be complete without the catering companies. Food and beverages are one of the main reasons we go to special occasions apart from spending precious time with our loved ones. Most memorable moments happen during meal times, even on special occasions.
Essex is popularly known for having some of the best catering companies in England. This is enough of a reason why the people in Essex know how to have fun. No Essex event won't be complete without the delectable food and refreshing drinks from these catering companies.
We know it would be hard for you to choose, so we have gathered seven of the best catering companies in Essex so that you can choose the best one for your special event
Hungry Hog BBQ
If you want to serve your esteemed guests the best barbecue in the whole of Essex, then you should hire them for their services. They serve only the freshest and finest meats from the free-range pigs, and they roast them for 12 hours minimum to get the flavors out from within. They are perfect for outdoor events such as weddings and barbecue parties.
Blame Frank
You won't have to blame anyone for being so poor with their service for this catering company. This catering company serves the best bite-sized snacks that are wonderful to look at and delectable to eat. Even though they mainly use their food truck in concocting these savory treats, they always make sure to bring everything to the table.
This is another catering company in Essex that prides itself on serving the best meals for its customers. They have been in the food and beverage industry for several years now. Their customers are always booking them for their superb service and mouthwatering dishes.
Mozzarella Pizza Fellas Trading
Bring the authentic Italian charm to your Essex events with this catering company. They are a mobile pizzeria that serves amazing pizza, pasta, antipasti, and desserts to feed large numbers of people. Even though they look small, this catering company can feed everyone until they're full.
Perfect Day Caterers
This catering company will ensure everyone has a perfect day with their events. They can serve meals at any time of the day, whether a large breakfast party or a sit-down dinner with your loved ones.
Noble House Events
Thanks to their offerings, they always ensure that everyone eats well and has a memorable experience. From canapes to full course meals, everyone will have a fun and noble time with this catering company in Essex.
Black Jacket Events
They have been in the food and beverage industry for years. They can serve everyone, even those with dietary requirements such as vegans, vegetarians, Muslims, and others. Their customers serve as their testimonials for their future clients.
Conclusion
Food and beverages bring life to every occasion, and these catering companies know that with a passion. Essex's catering companies know when to have fun and when to deliver. These seven catering companies can feed large numbers and help make lasting memories for any special event you have in mind.
---
Interesting Related Article: "How to Organize a Corporate Party in 5 Simple Steps"