The weirdest year in recent memory will be followed by the oddest, and perhaps hazardous, Christmas season. We all certainly thought that the COVID-19 epidemic would die out by Christmas back in March, but it's starting to appear like that won't be the case. Nonetheless, the holidays are approaching, and many people are eager to enjoy them to the fullest. Even if they are unable to travel or host large family gatherings, many people will decorate their homes, purchase gifts, and prepare special meals. 
On a positive note, reducing spending over Christmas will help households save this year. Be sure to make the best of discount codes from places like CouponPlay.com to find discount codes of some of your favorite brands, helping you shop for parents, children, friends and family. 
Let's look at how we can stay safe during the Christmas shopping holiday without being infected to Covid-19. 
1. Make a Christmas shopping list
Timing is crucial when it comes to Christmas buying. It's that time of year when your Christmas shopping list just keeps getting longer and longer and you are compiling a list and double-checking it. Making a Christmas shopping list is one of the Christmas shopping safety tips covid I would like to bring up first.  In the aftermath of the Covid-19 epidemic, social distancing is critical since it is the most effective method to protect yourself from the virus outside. Make a list before you go to the store so that you can get in and out quickly. It is preferable to spend as little time as possible in a public location as you are more likely to develop COVID-19 if you spend more time in public places. 
2. Shops have implemented systems to limit crowds
There's little denying that Covid-19 is impacting many people's Christmas purchasing patterns this year. According to PwC's 2020 US Holiday Outlook, the pandemic is the top concern among US consumers when it comes to holiday shopping. Many customers are expected to use a combination of online and physical channels to complete their Christmas shopping. It's critical that businesses demonstrate to customers that doing business with them in person is a secure alternative. Last minute Christmas shopping safety tips were deemed necessary by 88 percent of those polled for in-store purchases. For many stores such as Walmart, Kohls, Aeropostale, this involves enhancing existing procedures like masks, social separation, and providing hand sanitizer. 

Other measures, such as reducing the number of people in the store at any given moment, can help customers feel secure while shopping. One-way systems in businesses or entrances designated for entering and departing may resurface. Do not shop at a store that does not follow COVID-19's suggested safety standards.
3. Go outside of traditionally busy times
One thing that will almost certainly not change this holiday season is that the closer it gets to Christmas, the more consumers there will be. You may not witness the crowded aisles of prior years due to retailer constraints on the number of consumers allowed inside. However, there may be a large crowd and a considerable wait before you can even enter. If you need to go shopping for gifts in a store, you should do so as soon as possible. The earlier you arrive, the less likely you will be confronted with crowds. If possible, shop at off-peak hours. If you go immediately after they open, right before they shut, or on weekdays during business hours, you may discover that stores are significantly more empty. Remember to follow Black Friday shopping safety tips on your shopping trip!
4. Wear a mask and keep your distance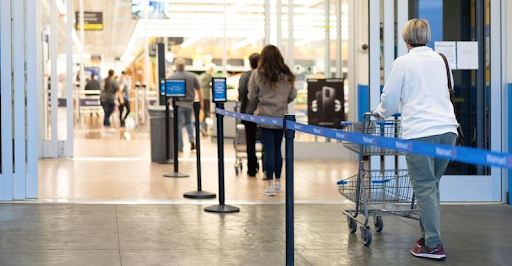 While it may appear impractical or even unpleasant to have the entire family sitting around in masks on Christmas Day, the reality is that wearing a facial covering may considerably lower the danger while meeting in groups inside.
If you have to leave the house for Christmas shopping, keep a six-foot distance and wear your mask. Hands should be cleaned often with soap and water or sanitizer. Follow all safety requirements while accessing public locations and keep in mind that we're all in this together.
5. Outdoor shopping center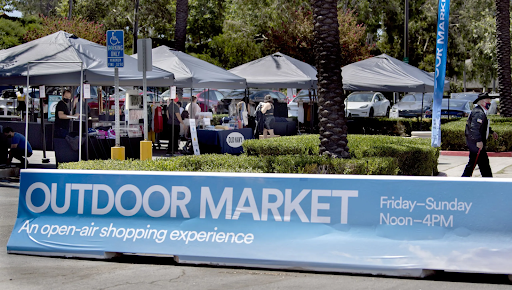 When deciding between an outdoor and indoor shopping center, the outdoor shopping center definitely has a lesser risk of transmitting COVID-19. Outdoors (where social separation is still crucial) and where there is excellent ventilation, possibly contaminated exhalations can't remain as long. However, it is still vital to wear your mask, keep six feet of distance between you and everyone else, wash your hands for at least 20 seconds, and bring sanitizer with you.
6. Bringing your own sanitizing wipes when heading out shopping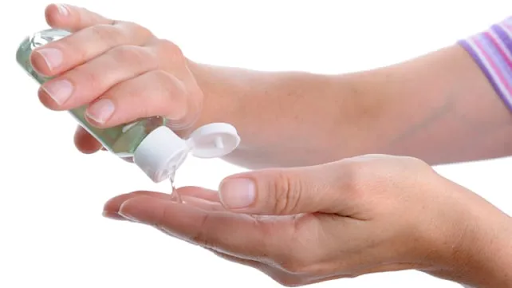 Experts recommend keeping a hand sanitizer pump with you when going out for Christmas shopping, and maintaining this vigilance with frequent hand washing throughout the holiday season. Cleaning surfaces and other high-contact areas on a regular basis would also assist, especially if you have a lot of people crammed into a tiny space. Before touching a shopping cart, be sure it has been adequately cleaned.
7. Online Shopping
It's a good idea to take online holiday shopping safety tips when doing your holiday shopping. The ideal choice is to do all of your shopping online, as this eliminates the need to visit any stores. If you must conduct in-store shopping, you will be less vulnerable if you go at non-peak hours when there are fewer people. It's also a good idea to use a contactless credit card and follow the CDC's safety advice. Remember, shopping online and avoiding going to stores in person are the safest holiday shopping safety tips to follow during this dangerous pandemic. You can save a lot of money by taking advantage of the Aeropostale coupon code, Walmart promo code, etc.
Conclusion
Given the importance of social distance in decreasing COVID-19's spread, the conventional Christmas shopping experience of packed malls is no longer only unpleasant. It also increases your chances of contracting the infection. You won't be able to completely remove your risk, but you can greatly reduce it with the above Christmas shopping safety tips. Stay safe when shopping for Christmas gifts for your loved ones this holiday!
---
You may be interested in: Cleaning Offices & Work Spaces To Be COVID Compliant