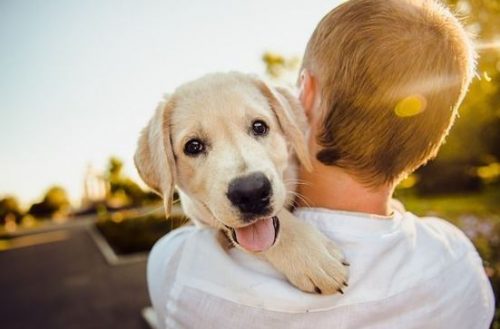 Many individuals have health insurance for themselves, but they may worry about pet health insurance. Having pet insurance comes with a slew of advantages. Some of the benefits of obtaining pet cover for your pet will be discussed in this article.
Pet Insurance is Cost-Effective
When your pet becomes ill, you can save money by using their health insurance coverage. There is usually a minimum deductible that you must meet, depending on whatever business you plan with. After completing your deductible, the insurance company will cover a portion of the vet bill, and you'll be responsible for the rest.
It Helps You to Concentrate On Your Pet's Health
You may concentrate on your pet's health rather than the cost of veterinary care if you have pet insurance. Instead of worrying about where you will find the money to pay for the procedure, you will be able to afford your dog the costly surgery they require. See our resource on cheap or free veterinary care for low income near me.
It Broadens Your Treatment Options
Pet insurance will provide you the freedom to choose and afford a variety of solutions. You'll be able to perform life-saving procedures or administer chemotherapy. These will cost you hundreds of dollars or may not even be affordable if you don't have insurance.
Allows You to Choose Your Veterinarian
Unlike human health insurance, which mandates you to see a specific doctor, pet insurance allows you to choose whatever veterinarian you wish to treat your pet with. A reference from a doctor is also not required to see a specialist. This is especially useful for after-hours and holidays when specialist hospitals are the only ones operating.
It Gives the Feeling of Security
Without any point of contradiction, you will have peace of mind understanding that if something happens to your pet, it's a great i dea since you will be able to pay to care for them if you have pet insurance. After you've met your deductibles, many pet insurance policies will reimburse you for roughly 80% of the cost.
Assists in the Budgeting of Pet Care Expenses
When you pay for pet insurance, you are assisting in spreading the cost of pet care over a few months rather than having to come up with a significant quantity of money in an emergency.
Prevents you from having to dip into your funds
If something unexpected happens, you won't have to dip into your savings account to pay for your pet's treatment. Some people will try to set aside money for their dogs in a savings account, but they will usually use it to cover significant unforeseen needs such as car repairs.
The majority of pet owners feel that pet insurance is well worth the money. For starters, there are various benefits to having pet insurance, and you can get compensated for a small portion, if not all, of the costs connected with your next veterinarian visit simply by having pet cover. Within a few weeks following the appointment, you should receive your reimbursement check, which will help you pay off that vet cost and get caught up before the financial stress of it all catches up with you.
---
Interesting Related Article: "What is pet insurance? Definition and examples"