Expansion and growth are two major priorities of every business. Both are proportionate to each other. When we talk about expansion, offshore software development might help. It's cost-efficient compared to getting the same job done with an in-house team. You can find professionals to handle everything from development to deployment, eliminating the need for ongoing efforts or guidance for in-house employees.
Everything from software analysis to development and production can be outsourced. But an important question here is, can outsourcing software development really help your business scale? If yes, then how can one use it in his favour? Keep scrolling to discover the top six tips to get the most out of offshore software development.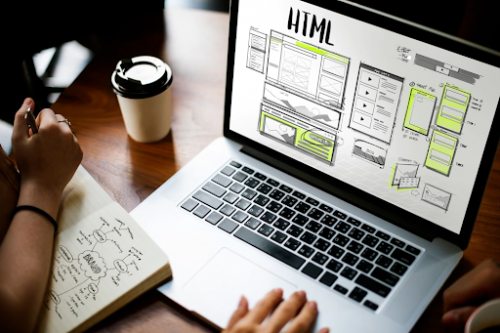 #1 Learn About The Number of Edits You Have in Your Basket
After you have the software in hand, you obviously will go through it yourself to ensure the fulfillment of every requirement. During the review process, chances are you might encounter edits and changes that had to be made. In such cases, it's important for you to have an idea of how many times you have the facility to request for edits. In case of edits, it's important to clear your limits beforehand. This reduces the chances of future clashes between you and the outsourcing partner.
#2 Choose The Best Outsourcing Software Development Partner
When you plan to hire remote developers in India, always prefer the best outsourcing software development partner. A good outsourcing partner is someone you can trust and rely upon. Here is characteristics and benefits of hiring the dedicated developers explained. Besides, if you prefer agencies, choose the one with the highest ratings. They will help you deliver projects to your clients before time, all within your budget.
#3 Try Out The Agile Methodology
Agile methodology is an effectively and strongly designed approach for software development. This methodology consists of getting a job done via a step-by-step procedure. A step-by-step method is highly reliable, compared to other approaches to offshoring software development. If your outsourcing software development partner follows the same then that's even better.
#4 Ask For Timely Updates From Outsourcing Partner
Project updates are very important as they keep you on track with what's going on with your project. When you are deciding on an outsourcing software development partner, make sure to keep the transparency factor in mind. Ensure that whatever individual or agency you outsource software development is transparent and promises timely project updates.
#5 Progress Reports Are as Important as Updates
Receiving timely updates about your software development project is integral. But what's even more crucial is receiving progress reports. Before finalizing a deal with an outsourcing software development agency, make sure to ask for prompt progress reports. You cannot miss out on these reports because they help you analyze the value of your investment.
#6 Costing is an Underrated Factor
Most outsourcing software development partners offer two major costing plans. They are – one-time payments and installments. It's your choice whether you want to hire remote developers in India on an hourly basis or pay them fully before or after the completion of a designated task. If your preferred partner only has a limited payment option, you can always request more.
#7 Access to a large talent pool and skilled experts
You hire a smart group of contributing problem-solvers who will take responsibility for delivering results rather than a group of low-performing developers who simply do what they're told.Highly skilled experts can be difficult to locate, especially if your search is limited to your immediate vicinity. When you connect with outsourcing software development companies you gain access to experts with unparalleled skills and experience.
Final Words
So these were some of the key tips on how to use offshore software development to scale your business. The next time you plan to hire remote developers in India, make sure to try out these tips. They will help you use outsourcing in the best possible way, boosting your business growth.
Lastly, if you find this blog informative, make sure to share it with your business partners and friends. Let others know the power of outsourcing software development and how they can use it to scale their business. Hasta la vista!
---
Interesting Related Article: "How to Navigate Change in Software Development"