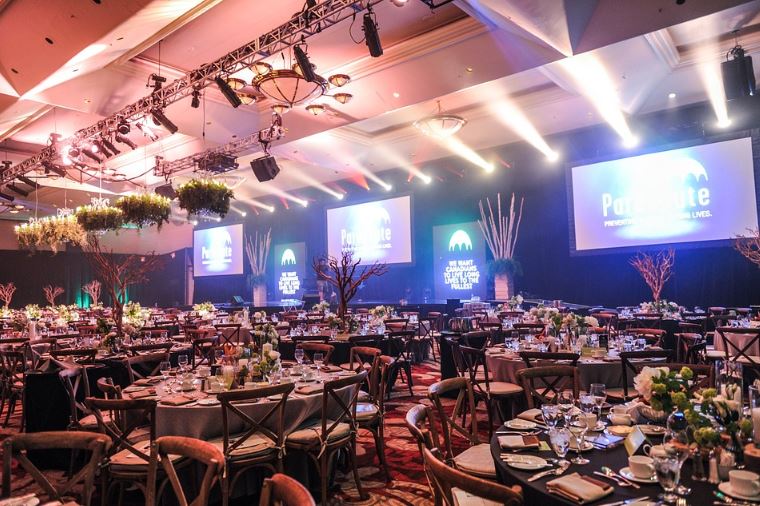 Themes are not just crucial for informal and family parties; they are the most critical decisions even when it comes to all types of corporate events. When you are deciding on a party theme regarding the next company get-together, you need to make sure that your choice is fun as well as relevant. Out of all the, most important factors that you should keep in mind are the company culture and the purpose of the event.
As you read further in this article, we will discuss some of the latest and most fun-ideas for a versatile and entertaining corporate event. Let us go through the following points-
A Classic Summer Party
Invite everyone for a summer theme party where the dress code will also be relevant. The employees will relax and let their hair down in this casual environment. This will help build better connections and at the same time, not look like a formal affair. Corporate meetings and event venues should look relaxed for employees to feel more comfortable. To keep it more on the more unaffected side, go for white tents and plain white picnic tables with some helium balloons here and there.
You can go to a park or a similar location with a lake or some other water body. The cool breeze will feel more relaxing along with glasses of chilled beer or some lemonade. Mint juleps can be a fancier option too. Keep food very simple and only set a menu that has finger foods such as burgers, corn cobs, or hotdogs. You can keep a few salads on the list too. Arrange a few fun activities such as badminton, croquet, or corn holes. You can also create teams and let them compete against each other in a friendly match of dodge-ball or relays.
Winter Party
This is going to be the perfect holiday party, and you do not even have to set a specific dress code. The season will do most of the work. It is the end of the year, and everyone is already in a holiday mood and who does not like to dress up for the occasion? Go for a simple setting with snow-white or shimmery colors. Add to the décor and accessorize with some fireplaces, poinsettia plants, and blankets. A dash of false snowflakes can add to the feel too.
If you want a more formal event go for proper plates of food. You can go for steaks, salmon or chicken dishes, char-grilled vegetables or mushrooms as well. Since it is cold, hot toddies, dark beer, red wine, and martinis can set the bar higher. End of the year activities can be exciting. Go for company videos that sum up the year and also a small felicitation towards the end.
Spring Theme
Spring is the best season to proceed to a fresh start and an office party in this season can never go wrong. The season is itself full of colors and very cheerful, and it also has a theme in its own. You have to enhance the beauty of this season for some outdoor fun. A picnic should be the best idea, and you can play games too. Arrange for some patio friendly sets along with group hikes, bocce ball and bean bag toss.
For food, it is salads and more salads because spring calls for fresh vegetables. Pasta can make for the second serving. Keep the beverage portion simple and sorted with some classic white wine, lemonade, and mules. If it is not a picnic, then decorate the party venue with bright colors, including pastel shades, pretty flowers, and dazzling topiaries. The dress code should be kept flexible as people anyway go for more vivid colors in this season. A place such as a garden or a lawn will be perfect for such parties.
The Carnival Theme
Create an event that everyone is going to talk about for a long time. Organize a carnival party with lots of lights, activities, and performers. It is undoubtedly going to be a unique idea. You can hire an acrobat or a magician. Set up a photo booth and arrange more carnival games. It is not difficult to create a carnival scene. You need to work with a circus tent pattern and hundreds of tiny Christmas lights for the add-on effect.
Excellent food such as hot dogs, elephant ears, candy floss, and funnel cakes would be the most exciting options. You can also opt for more sober versions of these such as corn dogs and turkey fingers. Along with this, some beer and wacky carnival drinks will set the right party mood.
Taco Evening
How about bringing everyone together for some DIY Taco sessions? Everyone loves tacos and getting the hands dirty with some fun recipes won't hurt much. Everyone can hang around and connect with others, and it will be a fun event altogether. Along with this, you can arrange some other simple cook-offs to add on to the fun factor. This event can be done in a large meeting room. However, outdoors always gives a more casual ambiance for sure.
Food should be kept in a buffet arrangement with lots of fresh salads and meats. Fill the bowls with some of the yummiest taco fillings for everyone to make their meals. Margaritas, along with other mock tails, can cover it for the beverage section. Decorate the place with the weirdest yet exciting things, for example, chili peppers, avocado, ribbons and more.
Criminal Case Theme
Create a murder scene and get all the employees involved in solving the case as a part of the game. There can also be other hired actors to make the scene look more real. Everyone can establish one fake identity and also play a character they like. This is going to get extremely entertaining and fun and even a unique idea. Take up any space with some hidden places here and there for some justification to the theme.
Decorate with replicas of gothic and scary mansions and other mysterious objects. This will help to highlight the theme better. The mystery theme should also inspire your meal. Arrange cheese and wine spread as an add-on. A range of wines and themed mock tails and cocktails will be great beverage options.
Golf Match
A golf match can be arranged during any season and can take place both indoors and outdoors, and employees will not have an option to refuse in this way. Rent a small golf garden or create a DIY Golf field for a little game. Bring in your kit, and there you are absolutely game ready.
Decorate the location with faux turf, putt-putt cupcakes and golf platters for some better feel. Go for simple summer BBQ and add some ice-creams and lemonade to this. Cold beer can work single-handedly in this party. Small and friendly face-offs, along with some trophies, should look great.
Hollywood
Everyone loves movies and also dress up like one of their favorite stars. This theme is all about the Hollywood industry and the celebrities whom you admire. Rent a small theatre or any open space and lay a red carpet like in one of those posh award ceremonies. You can use all the bold gold and silver hues for this theme.
Go for some snacks first such as popcorns and candies. The full meals for the after-party set up should include lobsters and steaks. Champagne, soda fizz and wine are ideal beverage options. Arrange activities such as fancy-dress competitions.
So, how about choosing one of these chic themes for your next office event or perhaps an important conference? You can save the rest for the upcoming parties too.