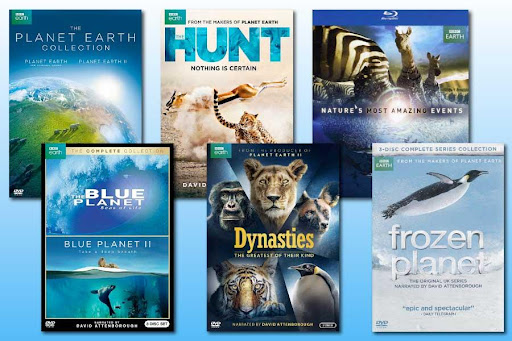 Do you sometimes sit with a certain group and wonder why they talk so fondly about documentaries? For some reason, you can't wrap your head around why people would enjoy watching documentaries instead of blockbuster movies and trending TV shows that the whole world raves about. Well, as much as there's beauty in everything, documentaries are amusing content that holds their individuality.
Because documentaries are basically non-fictional movies, these offer a new look from a new window to the real world. The people who make documentaries want to show the viewers that the world is so much more than what they see.
Why People Enjoy Watching Documentaries?
The following are the main reasons why people prefer watching documentaries:
A Source of Information
First of all, documentaries hold a ton of information. As a great source of knowledge, documentaries allow us to learn about various subjects, from science to history to social and current issues. Documentaries often feature professionals and experts providing solid information and insights we sometimes overlook. In this way, we can expand our understanding and knowledge of our world.
A Source of Raising Awareness
Documentaries also act as a powerful medium for raising awareness about crucial issues. Several documentaries are created to make people aware of social, political, or environmental issues often ignored in mainstream media. Documentaries can also inform you about such issues and take-action by watching these documentaries.
A Source of Inspiration
Documentaries can also hold a lot of inspiration. Some documentaries recount the stories of groups or solo people who plan or have already overcome huge life obstacles. Some of them have also achieved great things while having many problems in life. Such stories are very motivating and can encourage people to chase their dreams and goals.
A Source of Entertainment
Documentaries can be a form of entertainment for some people. Though some documentaries may not have the same level of drama as fictional movies, these are almost as engaging and amusing to watch. Documentaries feature compelling stories, visuals, and characters that keep their audience captivated to watch till the end.
A Source of Cultural Exchange
Documentaries are a great source of learning about other cultures. We can learn about different cultures and ways of life by watching documentaries worldwide. This way, our perspective on the world can be enhanced to help us understand and appreciate the diversity of our world.
Documentaries that are Worth Watching
We know why people watch documentaries, but do we know what documentaries we should watch? Though almost all of these non-fiction films are worth watching, here are some that you shouldn't sleep on. Plus-point, all these documentaries are readily available on Hulu, so you shouldn't have any problem the next time you sit down to watch something.
But remember that Hulu is a geologically restricted site that only offers its services in the USA and its territories. You won't be able to get Hulu or YouTube TV abroad without a VPN. But yes, keep a VPN by your side before you access Hulu or YouTube TV in Mexico, Europe or anywhre you like to watch without any restrictions.
The controversial 1978 film Brooke Shields, which starred a 12-year-old Brooke Shields in a highly sexualized role, is the subject of the documentary Brooke Shields. Shields, director Louis Malle, and other production personnel are interviewed in the documentary, along with historians and critics who discuss the movie's significance and legacy.
In this documentary, the counterculture movement of the 1960s is discussed, along with how it affected the music industry. The iconic music festival at the Fillmore East in New York City, which included concerts by The Doors, Jimi Hendrix, The Who, and other artists, is the movie's subject. Interviews with former scene participants like bands and fans are also included.
The documentary Aftershock examines the effects of the 2010 Haitian earthquake, which claimed over 200,000 lives and left millions homeless. The movie tells the stories of humanitarian workers trying to help and Haitians trying to restore their lives after the disaster.
The animated documentary Flee talks about a man who escaped Afghanistan as a child and now calls Denmark home. The film experiences his experiences as a refugee and his connection with his spouse using a combination of interviews and animation.
God Forbid: The Sex Scandal That Brought Down a Dynasty
God Forbid: The Sex Scandal That Brought Down a Dynasty is a documentary that explores the scandal that led to the downfall of the Duggar family, stars of the reality TV show 19 Kids and Counting. The film examines the allegations of sexual abuse against Josh Duggar and the family's response to the scandal.
In investigating the bond between people and cows, the documentary Cow focuses on contemporary farming methods' moral and ethical ramifications. The film features interviews with farmers, activists, and specialists who examine industrial agriculture's environmental and health effects.
The Loneliest Whale: The Search for 52
The documentary The Loneliest Whale: The Search for 52 relates the tale of a whale that has earned the moniker "the loneliest whale in the world" due to its distinctive vocalizations. The movie tracks a group of scientists as they look for the whale and work to understand its habits and habitat.
The K-pop group Blackpink is one of the most well-known musical bands in the world, and Blackpink: The Movie is a documentary that explores their story. The movie features a concert video, behind-the-scenes footage, and interviews with the band members. It's a type of documentary that shows insight into the difference in cultures to appreciate the diversity in the world.
To Conclude
People wish to watch documentaries for various compelling reasons. Whether it's gaining information about environmental topics or learning about different cultures, documentaries are a great source of learning. Try watching a documentary today because we're sure all documentaries always offer something of value.