If you are looking for a B2B marketing agency, then your search ends at this blog. We have spent over 100 hours exploring the best B2B companies in 2020.
Here are some points we have looked into before curating this list: Top clients, range of services, client feedback on various portals, cost of services, resources, and founder's profile.
1. Rentround
Rentround
is a marketing platform for estate agents.
The platform enables sellers & landlords to compare agent fees, ratings and services for free.
Agents who join the platform receive leads throughout the month, direct to their inbox.
Location: London, England
Services:  B2B Marketing, Startup Marketing, Email Marketing, Outbound Marketing, Account-Based Marketing, Lead generation
2. iOTA infotech
iOTA infotech Established in 2017, iOTA is an award-winning B2B marketing agency that believes in providing strategic solutions to drive business growth. With a success rate of 98% and a client retention rate of 93%, the professional team of iOTA is passionate about executing efforts that bring genuine Return on Investment for your association.
Location: Mohali, Punjab
Services: Integrated Marketing, Crowdfunding, Creative Influencer Marketing, Web development and coding, Art and illustration, and Digital PR.
3. Voxturr

Voxturr has a very strong portfolio when it comes to B2B Marketing. The company claims to work with Fortune 500 companies and startups. The company has done projects for companies like IBM, Dell, Intel, Sodexo, and more.
The company is a one-stop shop for B2B business needs. The company does everything from strategizing to executing ideas for B2B businesses.
Location – San Francisco and Gurgaon
Services – B2B Appointment Setting, Webinar Marketing, Account-Based Marketing, Lead Generation, SaaS and PaaS Marketing, B2B Influencer Marketing, B2B Content Creation, CXO, and Decision-Maker Survey
4. Gyro

Gyro is the full-service, global creative B2B powerhouse. They believe in creating ideas and strategies that are around human relevance.
Gyro is equipped with top talent in every discipline and leverages a passionate culture to bring efficient and effective ideas. They have brought data precision and boundless creativity together to make a full B2B powerhouse.
Location – Sydney, Chicago, Cincinnati, Denver, Hong Kong, Manchester, Munich, Madrid, New York, Paris, San Francisco, London, Tokyo, Singapore.
Services – B2B Marketing
5. Ironpaper
Ironpaper is a B2B marketing agency that helps companies in improving lead generation, conversion rates, and sales opportunities. They build results-driven marketing campaigns that help B2B organizations improve their sales pipeline.
The company drives engagement with buyers, partners, influencers, and advocates. They begin by firming up buyer definitions, and messaging, and setting monthly lead acquisition goals. From there, they launch pilot campaigns and actively measure results against benchmarks while optimizing, improving, and building.
Ironpaper's process is based on LEAN principles. They seek to increasingly gain efficiency, ability, and effectiveness.
Location – New York and Charlotte
Services – Content Marketing, Marketing, Lead Generation, B2B Marketing.
6. Elevation Marketing

Elevation Marketing is a full-service B2B marketing agency that looks at your brand through your business's lens. They strongly believe in data-driven, strategic solutions that bridge the gap between marketing and sales.
With an extensive team of in-house specialists who are dedicated to providing unique insight, they are passionate about executing campaigns that deliver ROI for an organization.
Location – Gibert, San Francisco
Services – Innovation, Research, Strategy, Branding, Lead Generation, Digital Channel, Sales Enablement, Creative, Development, Content, Media, Public Relations, Social, Production, and Events.
7. Altitude Marketing
Altitude Marketing is a full-service marketing agency that leads with B2B strategies, data, and business goals to drive growth. They deliver marketing and advertising services that give businesses tremendous results.
The company is an integrated marketing company that uses the most effective strategies such as branding, PPC, SEO, and retargeting for the most complex products and services. They deliver leads and results for clients in some of the most complex and challenging B2B markets.
Location – Pennsylvania
Services – Marketing Strategy, Content Marketing, Web Development, Search Engine Optimization, Digital Rebranding, Public Relations, Digital Marketing, Media Buying, Trade Shows, B2B Social Media
8. Espresso B2B Marketing
Espresso B2B Marketing Agency helps you achieve your revenue goals and generate high-quality leads by launching successful B2B campaigns.
The company gives you qualified leads, sales opportunities, and closed deals with a focus and expertise in marketing data and analytics.
Location – San Francisco
Services – B2B Lead Generation, Growth Marketing, B2B Marketing Strategy, Account-Based Marketing, Go-To-Market Messaging, B2B Content Creation, Buyer Personas, B2B marketing Analytics, Inbound Marketing, Social Media Marketing
9. 310 Creative
310 Creative is a leading Los Angeles B2B marketing agency and Platinum Hubspot Solutions Partner. They are delivering revenue impact through inbound marketing and sales methodologies to help companies improve marketing ROI.
The company's strategic approach as a veteran marketing agency combines industry expertise with working knowledge of the industry. Their growth is driven by performance, accountability, and creativity that skyrocket results.
They help clients leverage automated conversion funnels and sequences for attracting new prospects to the website, closing leads into sales, then delighting and retaining those customers.
Location – Los Angeles
Services – Inbound Marketing, Inbound Sales, Website Design, Growth-Driven Design.
10. Bluetext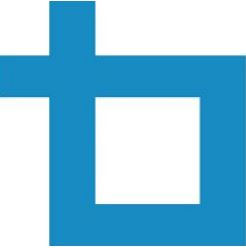 Based out of Washington, Bluetext is a leading B2B marketing agency that provides services like Branding, Digital Marketing, and Strategic Communications.
They deliver creative and effective campaigns for organizations that are looking to increase visibility.
With expert strategy, powerfully creative, and award-winning campaigns, the company helps start-ups and enterprises to compete with their competitors.
Location – Washington
Services – Advertising, Branding, Content Marketing, Crisis Communication, Research and Analytics, Public Relations, Social Media
11. Velocity Partners

Velocity Partner specializes in B2B Content Marketing that combines thinking, doing, measuring, and strategizing. They believe content marketing works best when it is based on a clear strategy that everyone agrees with.
Location – London, New York
Services – B2B Content Marketing, B2B Marketing Strategy & Positioning, B2B Branding and Design, B2B Web Development, B2B Content Performance
12. See Response
See Response is a full-service B2B marketing agency that focuses on growth and helps build a practical B2B marketing strategy. They also help in executing the right tactics around marketing strategies that help achieve the fastest route to success.
The company helps you build and evolve strategies that give your business qualified leads and drive revenue.
See Response team has been working with a host of sales and marketing technologies, including Marketo, Hubspot, Pardot, Salesforce, MailChimp, Active Campaign, Aweber, and more. Their growth philosophy is to continuously test and optimize for an increase in performance and ROI.
Location – United States, Canada, India
Services – Marketing Automation, B2B Marketing, Startup Marketing, Email Marketing, Outbound Marketing, Account-Based Marketing.
Hiring a B2B Marketing Agency Vs In-house B2B Marketing
There are many benefits if you choose to hire an agency vs having an in-house team. The major advantage is you get multiple talents who can strategize and execute plans at a much lesser cost (or max at the same cost) than in-house.
So designing a banner for the campaign, writing an email copy, or curating a list of options can all be handled by one company.
Talent at B2B Agencies
Graphic Designer
Copy and Content Writer
Email and LinkedIn Marketing Specialist
B2B Strategists
Webinar Specialists
Landing Page and Conversion Optimization Specialists
Developers
Automation Experts
---
Interesting Related Article: "Benefits of Selling Branded Merchandise Online"