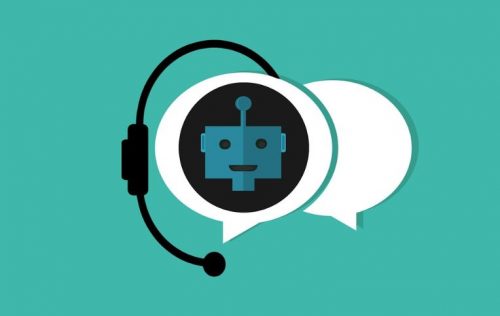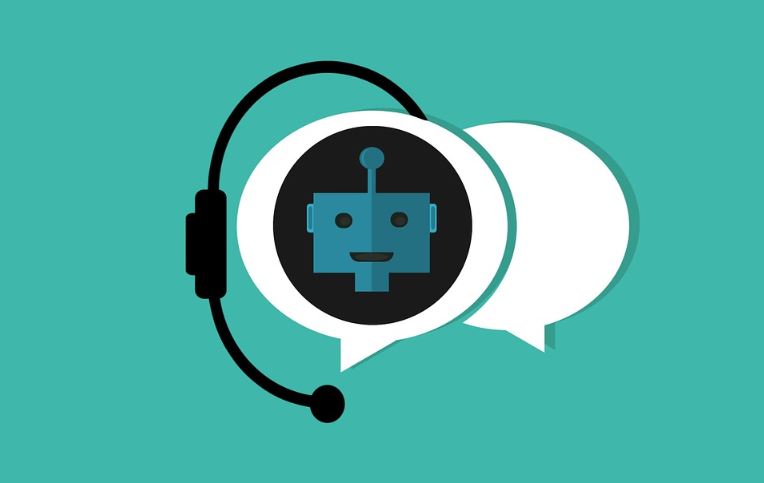 The use of chatbots increased by 79% from 2019. This shows that the rising demand has directed many businesses towards adopting a conversational marketing strategy for their companies. 
But choosing to deploy a chatbot is no easy feat. Because you're not just integrating a tool, you're implementing a strategy that will require you to define why you need a chatbot, what pain points you want to solve with it, and the ROI you're expecting, etc. 
But do we have the time for that? 
The answer is no. You're already constrained in terms of resources. Since you're new to this concept, you neither have the experience nor the expertise to carry out a project as its success relies on meticulous planning and research. 
But the good news is there are several chatbot solution providers that provide an end-to-end chatbot solution – right from the research stage to deployment. We've listed some top chatbot solution providers in the market that will make your job easier and allow you to reap the benefits from chatbot integration. 
Let's have a look at them. 
WotNot was founded in 2017 and has since then provided chatbot solutions to leading enterprises across various industries. WotNot has a very user-friendly chatbot platform, but what truly stands out is its knowledge base approach to delivering an end-to-end solution that helps enterprises and SMBs understand why chatbots are necessary for you in the first place. They will then build a customized solution for you after reviewing your pain points and defining your KPIs. 
From identifying the right use-case to chatbot deployment on your platforms, you can trust WotNot to completely take over the reins and let its solution-oriented team execute projects accustomed to your business needs. 
WotNot also offers a no-code bot builder with a drag and drop interface and advanced Chatbot Analytics that provides an in-depth view of every Key Performance Indicator (KPIs) and a comprehensive overview of the bot's performance. It offers numerous integrations like Google Calendar, Salesforce, WordPress, Slack, Dialogflow, IBM Watson, and many more and is also open to custom integrations based on your use-cases. 
Pricing 
WotNot offers affordable pricing solutions for enterprises starting with $10,000 and additionally, you'll also have to pay the monthly subscription fees. However, there is no lock-in period and you're free to unsubscribe in a shorter period of time.  
Maruti Techlabs is a digital transformation agency that aids businesses with a wide variety of solutions. The company is lauded for its 12+ years of experience in deploying digital solutions across business vertices. With a team of more than 130 experienced professionals, you're at least assured that you're in good hands. 
Building a chatbot is not as challenging as designing it is. Maruti techlabs understands that chatbots have multiple layers with personalities and goals. So having a no-code bot builder is not enough; you need a team that provides the service of designing your bot according to your brand sentiment. Maruti Techlabs offers chatbot development services that can handle your mission-critical tasks, automate your business' growth at low maintenance costs, and integrate with your existing tools & systems seamlessly. 
Maruti Techlabs follow an end-to-end process for chatbot development which begins with determining your use case, designing a conversational flow, system integration, training, testing, and deployment. Their expertise range from providing NLP bot solutions that allow you to deploy multilingual bots on different platforms, integrate tools with your existing system, and optimize your bot's performance through reviewing analytics dashboard and conversion metrics. The service offering is relatively flexible; you can even choose your desired bot builder and hand over the entire project. 
Pricing 
An end-to-end enterprise chatbot solution from Maruti Techlabs will typically start at around $25,000 annually. 
Ada
Founded in 2016, Ada is a Canadian-based firm known as the ultimate brand interaction platform to personalize customer engagement and build enterprise chatbots to automate customer queries. Ada leverages AI to customize the entire solution for you and restores your brand communication with customers throughout their customer journey, right from pre-sales to support. 
Ada is for you if you're a business with a high-support volume and want to strongly retain your brand identity in your conversational platform. With an employee strength of more than 400, Ada is quick to offer additional support for additional help and guide you through your digital journey. It offers code-free bot development and conversational AI solutions for multiple channels. It also includes an analytics dashboard to gauge your bot performance and one-click integrations to provide a wholesome conversational experience to end-users. 
Pricing 
Ada offers a customized pricing solution after reviewing your industry type and business needs. However, their pricing plan can be considered heavy on the pocket with an annual starting plan of $75,000. 
Pypestream 
Founded in 2015, Pypestream created the Customer Engagement Center (CEC), a cloud-based, conversational AI platform. It has developed seven ground-breaking automation patents in channel-based communications and customer engagement innovation. Pypestream is perfect for companies with a large influx of customer queries and is widely popular in industries such as Streaming & Wireless, FinServ, Healthcare, Travel, Insurance, and Direct-to-Consumer/e-Commerce. 
Pypestream also offers a Digital Recruiting Assistant that allows you to deploy recruiting chatbots on the careers page to improve the candidate experience and increase the number of interviews. It also allows you to automate conversational ad campaigns on your website and provide live customer support. 
Pypestream is known for offering scalable customer engagement solutions and hyper-personalized conversational experiences. It has a client-dedicated team of implementation experts that ensure you're getting delivered the entire solution rather than just a product. 
Pricing
Pypestream offers custom pricing plans for enterprises which is available once requested via a form fill. 
Tars
Tars is an Indian-based conversational solution that has assisted multiple companies in building simple chatbot solutions. Tars host the most extensive chatbot template library amongst providers with more than 950+ templates across industries and use-cases. 
Tars includes a drag and drop interface to build chatbots and make it easy for anyone to get acquainted and build result-driven chatbots through its hundreds of pre-built chatbot templates for a variety of industries such as insurance, healthcare, and travel.
Tars is perfect for small firms that are entirely alien to chatbots and want a straightforward solution to generate leads. They put immense focus on bots that generate leads and add ROI to marketing campaigns. Aside from its numerous pre-built templates that help non-technical people design chatbot conversations, Tars also offers the solution of building the chatbot from scratch and deploying it for you instead. 
Pricing 
Tars' enterprise plan offers access to their entire platform but they have a limit of 5 Web Chatbots, 2 WhatsApp Business API Numbers, and 20000 Chats/month, 10 users. Tars offer a monthly pricing plan starting at $1,000/month and they require a lock-in of 12 months. 
Finishing thoughts
With a tight schedule and the pressure of achieving too much in less time, getting a chatbot solution provider on board to cater to all your conversational marketing solution is your best bet. In case you need help with understanding the intricacies of chatbots, how to build them, and how they can help you drive leads through conversations, get in touch with us, and we'll be happy to help!
---
Interesting Related Article: "Why Should Businesses Use Natural Language Processing?"