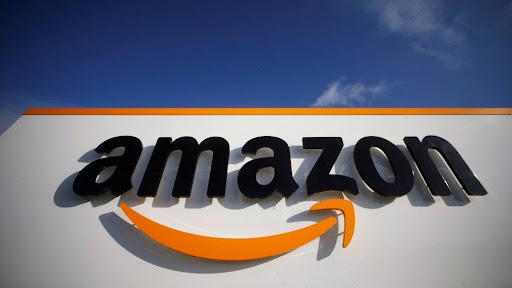 "Let the online world rule the game."
Demand for an online presence is increasing rapidly, and no business can afford to lose this incredible opportunity. While developing an eye-catching website significantly improves sales, establishing your presence on an eCommerce platform is equally important. These days, customers find it much easier and far more accessible to buy products from sites like Amazon, eBay, Walmart, etc.
If you're an Amazon seller, here are some tips and tricks to help make your business more profitable. 
Create a Strong Amazon Brand Identity
It's essential to make your brand stand out among competitors. Focus on creating quality A+ Content, having top-notch Amazon creatives, smart product packaging, affordable prices, strong product reviews, etc. These points will help you create a separate identity on a platform where many brands are already available to serve the same purpose.
Get More Feedback
There was a time when word-of-mouth was considered an effective marketing technique. In online marketing, positive feedback and reviews play that role. 
Amazon allows you to let your customers review the product as per their own experience. These reviews acquire a significant space in the user's mind while searching for a product. 
If they find more positive reviews for a product, it's much more likely that they will add to cart. So, focus on increasing your Amazon reviews as much as possible. Give positive reviews a priority and resolve the issues for the customers who have supplied poor reviews. It can help create a brand image that is user-friendly and approachable. 
Explain Your Products in Detail
On the one hand, you can add detailed descriptions of your products and their benefits. However, it's time to cater to a new segment by bringing some creativity to your product listings. 
Here are some things that you can do:
Upload creative images that distinguish your brand from others. 

Craft usage videos with lifestyle shots that make your products look appealing.

Share a description that acknowledges users' problems and provides solutions.
The more that customers can make informed purchasing decisions, the more sales and positive reviews you will get. 
Try Influencer Marketing
In today's time, influencer marketing has taken over, and no one can ignore tapping into this market. Don't worry; you don't have to get celebrities on board and burn a hole in your pocket. You can also approach micro-influencers that may be more in your budget.
With the help of micro-influencers, you can get creative content on board that can help gain credibility among users.
Improve Your Visibility
Are you wondering why your competitor's products rank above yours? Not able to identify the right measure to acquire higher visibility? Chances are you might be ignoring certain factors that lead to increased visibility. 
Customers usually search for their problem or product name on eCommerce platforms. Chances are that you are using general keywords instead of focused ones. Try including long-tail and short-tail keywords in the product listing to boost organic ranking. You can also boost the visibility of your keywords via Amazon PPC Software.
You can also try making your brand more user-friendly by providing them with an extended warranty period, appealing packaging, unique offers, etc. These things might not work overnight, but they will help you grow in the long-term race.
Conclusion
In conclusion, while just your presence on Amazon can help you generate more sales, it's in your hands to sow the seeds of your brands and build strong roots. With the help of these tips, you can make your brand stand out in the crowd and acquire higher visibility – and more sales.
---
You may be interested in: Top Three Tools to Improve Your Website Visibility