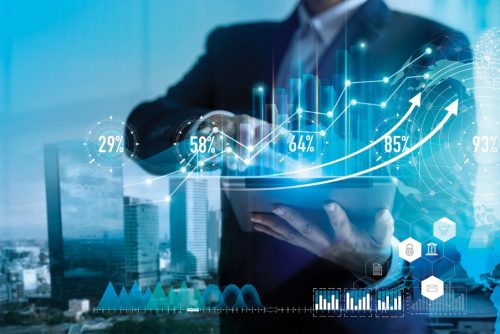 Most people think of figures and yields when they hear the word dividends. Although this is where the juice is, a wise investor should look beyond the returns when dealing with stocks. Dividend yields are important when you think of returns. However, there is a need to consider the growth of the price. Every time you are choosing a dividend stock, don't forget the price factor. Choose a stock with promising price appreciation. This is a very vital aspect of your strategy. This article will take you through some of the top dividend stocks in Nasdaq-100. These stocks have shown a lot of potential in price appreciation and an increasing number of dividend yields.
Walgreens Boot Alliance
Walgreens Boot Alliance is one of the major dividend stocks of the NASDAQ 100. Its yields lie at 4.5% with a price of $50. In 2020, its margins dropped by almost 88% up to $0.52 due to the pandemic. However, cash flow increased to $4.5 by 5.6%. this is a good sign of profitability despite the fall. Recently this year, Walgreens has experienced a positive increase in earnings and has shifted from the lower digits to mid-higher ones. To expand the mainstreams of income, the company has promised its customers that it will launch a bank that offers several card services. Hence, this is one of the top companies that has shown its ability to grow through its way of making profits and innovative ends.
People's United Financial
Although the company went through a financial crisis in 2000, it has still been able to improve its dividends by up to 4.5% while showing the potential to increase. By the end of this year, any shareholder in People's United Financial will have about 28% of the combination between People's United Financial and its partner.
Intel
You probably know about Intel from the famous sticker on your computer and with the decline in personal computer sales, you may have a doubt about the future of Intel. The truth is, with the growing need for the Internet, Intel still has a big opportunity to benefit. Devices require proper connection to the internet as well as storage needs. Intel benefits from the IoT. The company has a dividend rate of $1.04 for every share and a yield of 3.5%.
Paychex
Paychex provides an annual dividend rate of up to $1.68 per share with a yield of 3.3%. the company is the giant in the market of payroll processing in U.S. small businesses. Even with the stagnating state of the economy, Paychex has managed to demonstrate its profitability. It has shown its dedication to paying the shareholders through the provision of various additional services. If the interest rates rise, Paychex might experience a great boost. The reason is that this company is able to invest its funds before sending checks to the employees. This company is not in any debt. Over the year, it has managed to boost its dividends for the shareholders by more than 9% annually.
Conclusion
Even if volatile stocks are tempting with the high dividend rates, you need to be vigilant. A stock that offers 10% dividends but has an unstable model could fall at any point. So, as an investor, evaluate the market well before buying your shares.
---
Interesting Related Article: "How to Invest in 2021: Perspectives and Trends of Stock Market in Pandemic"