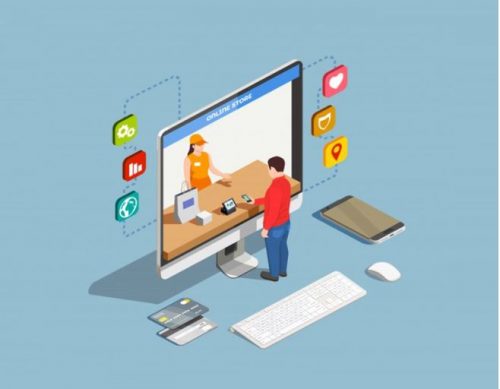 If you are an eCommerce business owner, the holiday season is your busiest time of the year. 
With customers racing to buy gifts before Christmas, it can be tough to keep up with your customer service. This blog post will provide you with some useful tips that will help you prepare for the seasonal rush and make sure your customers have a great experience. Here are some tips to offer great customer support service
Review Volumes and Trends From Last Year
The first step to handling the seasonal rush is reviewing volumes and trends from last year. Looking at your customer data can help you identify where customers were having issues. It will also give you an idea of what hours or days are the busiest for your business. Therefore you can plan the customer support service accordingly during this time around.
Be Aware of Your Demographics
Research the demographics of your customer base. Conduct surveys, polls or other research to see what they want from a company like yours. For instance, if you're an online retailer for children's clothes, you'll want to hear feedback about their size preferences. And if there are specific design features that they need to buy something.
Additionally, look for trends in your customer base. If there are complaints about customers not finding what they're looking for, adjust your inventory accordingly.
Consider your customer support service strategies to meet their needs on time. For example, think about how long it takes for an order confirmation email to reach them. Additionally, also consider the time they typically call when experiencing problems with their purchase.
Integrate Chatbots To Your Websites
Chatbots have become one of the most popular ways to handle customer support service requests. They are a great way for you to provide an immediate response. And they can help manage your workload when you are busy. You don't need any special skills or training to set up chatbots on your website; all it takes is some time and effort.
A chatbot can take care of a range of customer support service needs, from handling simple requests like answering questions about payment options to more complex tasks such as providing support for exchanges and returns. The benefits are numerous, including:
Chatbots help answer queries that you might not be able to personally handle during peak periods.

They're always available no matter what time of day or night it is

They can help you manage your workload so that you don't need to hire new staff.
Chatbots are a great way to improve the experience for both customers and employees alike, making customer support service more convenient than ever before. For an eCommerce business trying to navigate peak periods this year, chatbots are an absolute must-have.
Consider Call Center Outsourcing
You might not be able to handle busy calls all on your own, so consider call centre outsourcing some of the work. A third-party vendor can provide phone support for customer support, order processing, and account inquiries. This will allow you to focus on other aspects of running the business. Let someone else take care of those calls during peak periods, freeing up your time to focus on other priorities.
The benefits of outsourcing your call centre are many, including increased efficiency and customer satisfaction. In addition, with the help of a third-party vendor, you can provide excellent service around the clock.
Improve Self-Service For Your Customers
Self-service is imperative for any eCommerce business. Customers are less likely to call customer service if they can find an answer on your website or app. So we recommend focusing on improving self-service for customers to save money and time spent answering repetitive questions.
For example, adding videos to your FAQs. Customers are more likely to watch a video than reading text, and YouTube is easier for customers to search on.
Leverage Social Media
Over 1 billion messages are exchanged between companies and people on social media. Evidently, it is a great platform for businesses to provide customer service. You can use it to answer questions, address issues and provide information about your company that you might not have had the time or opportunity to spread elsewhere on social media.
That said, you should always be careful to answer questions on time. If someone needs help or is having an issue with your service and they're waiting for the response, it's important that their question is addressed quickly and how it's answered. 
Social media is also an excellent resource for gathering feedback, especially if you offer some incentive to leave their opinions on your social channels, such as free shipping or a discount code. This can provide invaluable data about how customers feel about your company and what they like or dislike about it.
Create A Workflow Plan
Create a plan for how your company will handle customer service during the busy holiday season. This includes who does what, when and where. It also can include answers to –
Are there specific departments available to answer calls and emails?

What will their workloads be during this time of year?

Are there agencies that you are planning to work with for customer service support? And their details, if any.

How often you'll update your plan throughout the season as things change?
Conclusion 
During holiday seasons, having reliable customer support is imperative for your business. And often small and medium-sized businesses do not have enough staff to do all the work. This is where you should consider call center outsourcing. 
You will get a wide range of call center services that can ensure your business offers good customer service. Are you looking for a call center outsourcing support for your this holiday season? Get multi-channel, 24/7 customer support services at affordable prices today. Our FTE price starts at just $7/Hour
---
Interesting Related Article: "The Dying Art of Customer Service"