Talking to young children about managing personal finances can be difficult, but these fun websites make the entire learning process engaging when combined with their wide range of activities and related options. Although there is no right age for teaching children about all things money, it is best to begin early with short financial lessons on spending, saving, borrowing, and even investing. This is the only way to teach children the true value of hard-earned money.
This is the major reason why we have compiled some of the top financial websites that will help you impart knowledge of a difficult domain such as financial literacy to young kids in a fun and interesting manner.
Option #1 – Sense and Dollars
Teaching young kids about financial management is one tough task. Instead of introducing pecuniary concepts in a boring and stuffy manner, parents and guardians can simply involve them in fun games online. This will not only make the whole process enjoyable but they are more bound to remember new concepts and ideas when these are introduced via Play to them. 
What better game than Sense and Dollars to make the transition? Although there are several other fun games available for kids online, this one has not lost its charm over time and still stands out because of the practical financial management tips and advice that's still offered in a fun manner to its young target audience. Sounds interesting, right?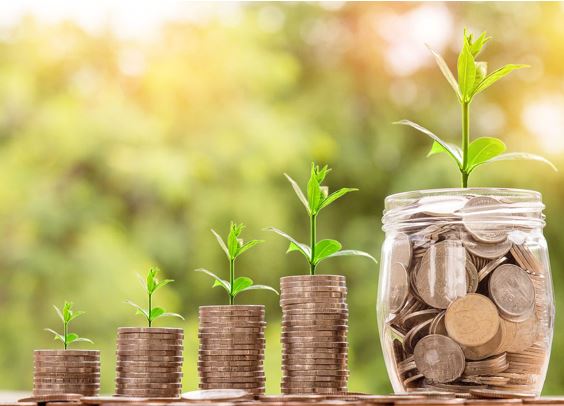 Option #2 – Con 'Em If You Can
Not everyone in the world can be honest or legally earn money. There is always a dark side and that's what this fun children's website intends to do. It aims to present the shady side of fiscal management to young kids so that it is easy to ingrain economic ethics in them. 'Con 'Em If You Can' is an innovative strategy game that offers insight into the dark world of fraud and financial scams. 
The whole idea behind this game is to introduce the concept of right and wrong to young children to develop their sense of ethics. The varied perspective of the cash management game is to inculcate the habit of independent thinking so that if they ever come across such a situation, they can learn to handle it sensibly and calmly. 
The game is set in the fictional world of Shady Acres, where young players work along with the con artist, Connor, who is swindling unsuspicious targets while trying his best to avoid law enforcement, mostly Agent Fiona. What makes this game a complete treat for young kids are the excellent visuals and the fact that they can play this game both on a web browser and on their smartphone. Just make sure that your present ISP is glitch-free like the trusty Grande Internet and you are all set!
If you need more about the latest plans and packages then do visit BuyTVInternetPhone.
Option #3 – MoneySense
MoneySense is one awesome study program, which is specifically designed to illustrate financial education for children between the ages of 5 to 18. This online resource is divided into different sections, each designed to match the taste of its target audience. For example, the visual style of the young kids' section matches the maturity of its audience.
It includes funny cartoons and animations that illustrate different financial lessons via various lessons, interactive games, and countless interesting activities. This is not all. The parents' section is dedicated to them only, which illuminates how they can delve into serious economic discussions with their kids. This may include thoughts on teaching pocket money management, drawing up savings account for accumulating some amount for the future/emergencies, discussing pensions, etc. In short, it is a great tool if used properly.
Option #4 – Warren Buffett's Secret Millionaires Club
Warren Buffett ranks among the richest men in the world. So, to no one's surprise, he knows a lot more about personal finances than you and I! Warren Buffett's Secret Millionaires Club is a YouTube series that has been specifically designed for young kids. However, anyone who wants to makeover their money management skills and is looking for a place to start from scratch should watch this terrific series!
The animated series features a businessperson, who interacts with a plethora of unconventional characters as they tackle several money-based situations in different ways. Whether it is learning to save money the right way or not spending any at all, selecting the right business partner, or the importance of ethics in financial matters, this animated cartoon series covers a diverse range of financial topics for beginners.
Option #5 – Biz Kids
Biz Kids is an amusing TV series that's edutainment at best. It successfully combines various genres such as musicals and comedy, even involving celebrities to talk to young children about money. Its supplemental website offers additional print and video resources, that are specially structured, keeping young kids in mind. So young kids can do a variety of tasks, whether it is printing a business plan for their startup or saving up money to make a grand purchase, as the website allows their creativity to flow.
Wrapping Up
Although we have already listed some of the top resources to educate a child on money, the internet is loaded with tons of other options as well. These digital tools are meant to prepare your child for financial independence, which is only possible when they have a strong understanding of all money-related aspects.
---
Interesting Related Article: "4 Money Management Tips for Traveling Students"