If you're a seasoned IT professional looking to stay ahead of the curve or a student considering a career in information technology (IT), you must be looking for promising IT certification for a better career path.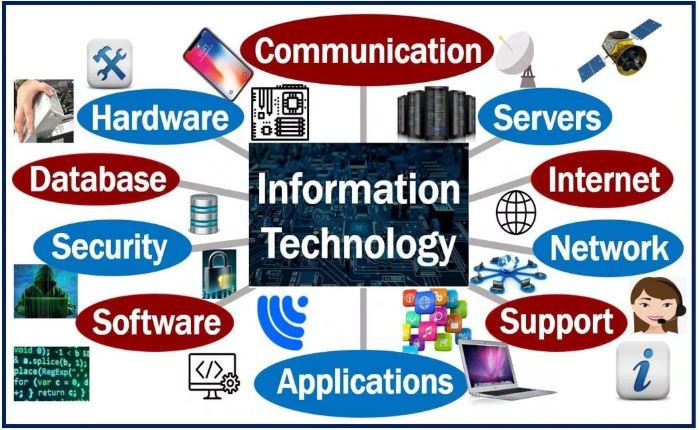 In this blog post, we'll list the top IT certifications you need in 2023 and tips on getting started.
So, let's begin.
Why Do You Need IT Certifications In 2023?
Before exploring the list of IT certifications, let's understand how they will help you.
IT certifications from good institutes strengthen your portfolio and increase your chances of getting hired.
Certificates help you receive 15-20% more money than others.
IT certifications showcase you as an expert in your field.
Top 10 IT Certifications You Should Get In 2023
Here's the list of the top 10 IT certifications that will help strengthen your portfolio, enhance your skills, and stand out from the crowd:
Certified Computing Professional (CCP)
During COVID, when businesses operated remotely, IT professionals had the most crucial (and challenging) role — they had to ensure frictionless networking between company-wide systems with complete data security.
After COVID, the situation isn't that different. While most businesses work from the office, some still operate remotely or on a hybrid model. However, there's a spike in IT jobs — the worldwide full-time employment in the ICT sector is projected to reach 62 million in 2023.
To kickstart your journey in IT in 2023, CCP is one of your best options. CCP gives you an upper hand over other candidates when applying for an IT job. Several institutes offer this certification. Choose the best one based on your specialization, which includes (but is not limited to):
Business information systems
Data resource management
Management
Microcomputing and networks
Procedural programming
Software engineering
Systems programming
Systems security
BASIC language
C++ language
---
Artificial intelligence (AI) Machine Learning
Artificial Intelligence (AI) is the future. The potential for these technologies to revolutionize our lives and work is undeniable.
By 2029, the AI market will contribute more than $1395 billion to the world economy.
The artificial intelligence field is experiencing a skills shortage, so developing AI skills ensures a successful future if you enter the workplace.
Those already employed can benefit from upskilling to stay relevant in today's workforce.
Here are some of the popular AI certifications:
Google AI for Anyone
AI for Business
But regardless of which certification you choose, you'll be well on your way to a successful IT career.
---
Data Science Expert
Data science has been widely popular among professionals over the past few years. It's expected to grow by 2x in the next 5 years.
A data science certification can help professionals with a background in computer science or programming get their foot in the door.
For data scientist certification, you can choose from various online courses. Many are free or offer a discounted rate for those who want a more in-depth look at data science. Some may offer a Microsoft SQL certification too.
What to consider while looking at a data science certification?
Data Science Program Content
Overall Cost of the Program
Prerequisites Knowledge or Qualification Criteria
Total Course Duration
Student's Review Of the Program
---
Database Administrator (DBA)
Database administrators are responsible for planning, managing, and maintaining databases. The demand for skilled DBAs will likely increase as companies look to integrate their new technologies with existing data.
The salary of a skilled and knowledgeable database administrator is highly lucrative.
DBA certification validates your ability to create, manage, and administer databases and can help you surpass other candidates.
Microsoft, Oracle, and IBM are prominent players in database certification.
You can consider the following DBA certifications:
Microsoft Certified: Azure Database Administrator Associate
Oracle Certified Professional
IBM Certified Administrator – Db2
SAP HANA Certification
Please note: the cost and duration of the certification can vary.
---
Network Engineer
Demand for network engineers will likely remain high as companies continue implementing more technologies that rely on networks, such as autonomous vehicles and IoT devices.
Many companies are upgrading their networks to support 5G, which is expected to be 10x faster than current network speeds.
It is estimated that the global network engineering services market will grow by 76.3 USD by 2027.
Network engineers will be increasingly in demand in the future as baby boomers retire and fewer people enter the field.
Here are some Network Engineering Certifications you can look for:
Cisco Certified Network Associate (CCNA)
Cisco Certified Network Professional (CCNP)
Citrix Certified Associate
Wireshark Network Analyst
AWS Certified Advanced Networking
Google Certified Professional Cloud Architect
---
Cloud Engineer
The demand for cloud engineers will likely increase with the increasing cloud technology adoption.
For instance, the Cloud computing industry is expected to grow by 1 trillion USD by 2030.
The cloud engineer certification is a good choice for those with a programming or networking background who want to explore cloud computing.
The prominent players operating in the global cloud computing market are Adobe Inc., Amazon.com Inc., Google LLC, Microsoft Corporation, Oracle Corporation, etc.
Here is the top-ranked Cloud Certifications list:
Amazon Web Services Solutions Architect – Associate
Microsoft Certified: Azure Fundamentals
Google Associate Cloud Engineer
IBM Certified Technical Advocate – Cloud v3
Certificate of Cloud Security Knowledge (CCSK)
Android Developer
The demand for Android developers will likely grow as customers excessively use mobile devices.
Worldwide, there are nearly 7.26 billion (with 2.7 billion Android users) mobile users, leading to a boom in software development roles geared toward mobile platforms.
A typical Android developer job posting includes:
Android app development experience.
BA in Computer Science, Engineering, or a related field.
Excellent communication skills and team player.
Object-oriented concepts and design patterns knowledge.
Knowledge of Android APIs and Flutter.
Experienced in web services, JSON, and XML.
Unit-testing experience.
There are a few organizations that offer Android developer certifications. The required amount of experience varies among organizations.
Most require 2 to 4 years of experience.
You can research the course and certifications to help you get a high-paying job.
IMPORTANT. The market for app development is massive. While Android dominates this market, iOS is pretty close behind. You can develop your skills in iOS as well.
---
Windows Development Expert
Windows developers continue to grow as Microsoft expands its platform. Technologies such as the Internet of Things, artificial intelligence, and blockchain depend on Windows.
Expert Outlook offers Windows development expert certification. This certification will test your ability to use the core development tools and languages for creating Windows applications.
---
Project Management 
IT project management is a demanding profession that requires a specific skill set.
Whether you're just starting in IT or a seasoned pro, getting a Project Management certification can help you take your career to the next level.
There are also many other project management certifications, like Certified ScrumMaster (CSM) certification, offered by Scrum Alliance, and the Agile Certified Practitioner (ACP) certification, offered by the Project Management Institute.
No matter which certification you choose, there is no better way to show potential employers that you have the skills and experience to be a successful project manager.
---
Cyber Security
A growing industry like cyber security always needs skilled professionals.
With the constantly evolving threats and the need to protect sensitive data, organizations are always on the hunt for cybersecurity experts.
There are multiple cybersecurity certification programs available online.
Here are a few of them:
Certified Information Systems Security Professional (CISSP)
Certified Information Systems Auditor (CISA)
Certified Information Security Manager (CISM)
Certified Ethical Hacker (CEH)
Please ensure choosing a reputed organization and a course that teaches cyber security basics — from identifying threats to implementing countermeasures tailored to your industry.
---
Takeaway
Information technology is an ever-evolving field. New technologies emerge, and existing technologies continue to advance, making it essential for IT professionals to stay updated with the latest trends.
When deciding which certification is best for you, exploring the gaps between the trending and your current skill set is essential.
Every certification and training will require a different amount of time and effort, so make sure you choose one that is manageable, given your current schedule.
Did we miss any trending IT certifications in the list? We would love your help in expanding our list! With Microtek Learning, you can surely undergo for Top in-demand IT certification to master your skills in 2023.
---
Interesting related article: