Navigating the ever-changing landscape of medical marketing can be daunting —and even more so for small medical practices. After all, you're busy caring for patients and keeping regulatory laws in check while also trying to find time to handle digital marketing efforts. However, modernizing your approach to healthcare marketing doesn't need to be complicated or expensive. We've compiled some easy yet effective tips from top industry experts on how you can maximize both online and offline presence with minimal effort today!
Leverage Social Media to Connect With Prospects and Patients 
Social media has become an integral part of our lives. From connecting with friends and family to discovering new trends and products, social media has changed the way we interact with the world around us. As a healthcare professional, it's important to leverage social media to connect with prospects and patients. Platforms like Facebook, Twitter, Instagram, and LinkedIn offer unique opportunities to communicate with your audience and build relationships. By creating relevant content and engaging with your followers, you can establish trust and credibility in your field, ultimately leading to increased patient appointments and referrals. So, if you're not already utilizing social media to connect with your audience, now is the time to start!
Invest in SEO Strategies to Boost Your Visibility Online
In today's digital age, having a strong online presence can make or break any business. You can always create a website but you need to invest in other aspects of your online presence as well. With so much competition out there, it's essential to invest in effective SEO (Search Engine Optimization) strategies to boost your visibility online and drive more traffic to your website. By optimizing your website content, keywords, and structure, you can improve your search engine rankings and increase your chances of being found by potential customers. With the help of SEO experts, you can develop a comprehensive strategy that will put your business at the forefront of online search results, ultimately driving growth and success for your brand.
Personalize Messaging Through Email and Text Campaigns 
With the rise of digital communication, businesses now have the opportunity to personalize their messaging through email and text campaigns. By personalizing your communication, you can build stronger relationships with your audience and increase engagement. With email campaigns, you can use personalized subject lines and greetings to catch your recipients' attention. You can also use data such as name or location to tailor your message to your audience, making it more relevant to their interests and needs. Similarly, with text campaigns, you can send personalized messages using recipients' first names and leveraging behavioral data to target certain demographics. With the right message, timing, and personalization, your email and text campaigns can have a significant impact on your audience and your business.
Invest in a Website for Your Medical Practice
In this day and age, having a website is not just a luxury, it's a necessity. Whether you're a small or large medical practice, having a website can help you cater to your patients' needs faster and more efficiently. You should invest in your medical website development to reach a wide range of people in need of your services. By investing in a website, you'll have the opportunity to showcase your services, contact information and give your patients a chance to book appointments online. A website gives you the chance to create an online presence, where patients can interact with you outside the office. Your website can also act as an educational resource for your patients with helpful articles and videos. In short, investing in a website for your medical practice is a wise decision that will benefit you and your patients in the long run.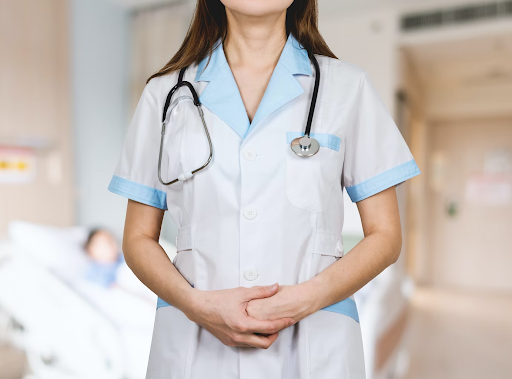 It is clear that investing in marketing strategies for medical practices is essential. By leveraging social media to connect with prospects and patients, creating compelling content to appeal to your target audience, personalizing messaging through email and text campaigns, and investing in optimizing SEO visibility and a website, medical practices are able to communicate effectively and efficiently. Utilizing these strategies will have a much farther reach than traditional marketing methods alone. As healthcare providers evolve with the growth of digital technology, now is the perfect time to make sure your practice's online presence is as strong as possible. Understanding how to leverage technology successfully has become an imperative element of success in today's competitive healthcare landscape. Investing in a comprehensive digital strategy can give your practice a definite edge while also helping you build credibility within your community.