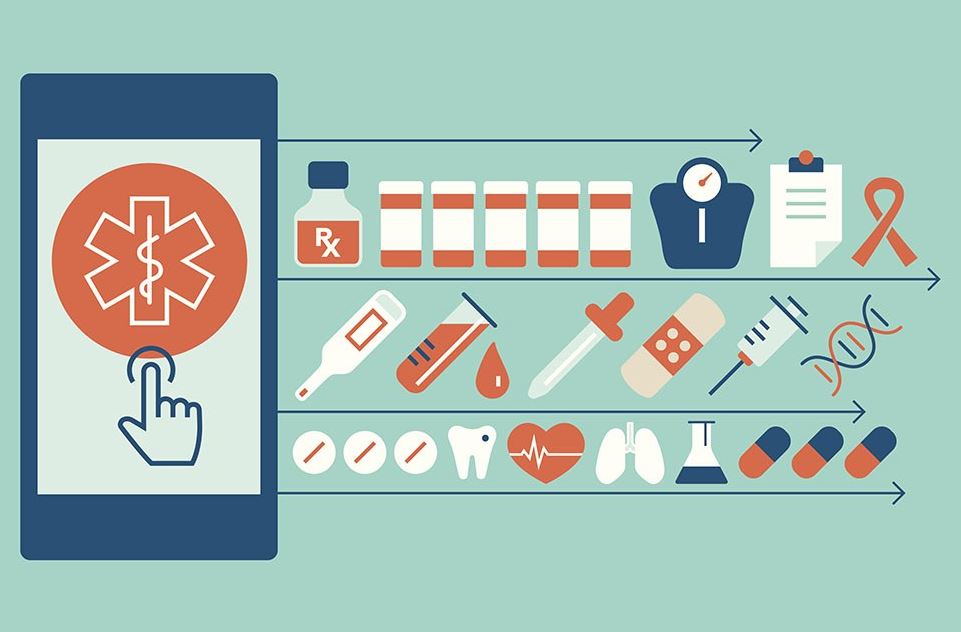 Everything becomes mobile. Our smartphones tend to absorb all spheres of daily routine making it more convenient. Today medicine is not an exception. App Store, Google Play, and other markets provide their customers with the vast variety of med-applications. Here are top 7 medical mobile apps in 2019.
#1 Medical App by DRG 'Taking the Pulse' U.S. Physicians Survey 2010-2018.
Epocrates contains useful information both for experts and amateurs. It gives detailed reviews of drugs with the usage instructions. A pill identifier helps to find out the name of a pill by its code, shape, color, etc. Epocrates also gives access to healthcare insurance formularies so you can get data in advance to obtain better terms by saving money or choosing the option that suits you the most.
There is also an Epocrates Plus subscription, which has such additional functions as search for alternative medications, disease info, etc.
Forgot to take medicines again? Now it is not a problem, because you can get CareZone .
It helps to do everything in time to stay healthy and happy. With CareZone you shouldn't take all prescriptions to pharmacies – just download files or photos in the special storage to have everything at your fingertips. Use tracker to observe the progress, build positive habits like healthy sleeping or daily water intake. A built-in calendar and reminder help assure fulfilling easily your to-do list.
The app is free to use, so download CareZone – start caring about health right now.
Don't have time to make an appointment? Or don't want to wait in line? Then this app is for you.
Doctor on Demand is the service that allows consulting professionals 24 hours a day, seven days a week. Open the program, chose the necessary item, and get the consultation of a board-certified physician online. Just meet an expert via live video.
The application has no fees, though you should pay for a consultation. All patients are accepted – with or without insurance. The doctors on demand are always ready to give a high-quality medical and mental healthcare in time.
One more option to save time in case of emergency. First Opinion is very much like the previous one, but here texting form is available as well.
First Opinion provides a user with the help of a board-certified professional who helps to solve almost any health problem. The physician will take up the case and follow his or her patient like during in-person visit.
The app demands no fees, and it is without ads, in case you pay for an appointment. Still, the first consultation is free as well.
UpToDate is a must for experts. It is a support resource where medics can share their experience in clinical cases and some evidence-based decisions. It provides physicians with the necessary solution within several minutes that is vital in case of emergency.
With UpToDate, doctors are confident about their prescriptions or learn from other's experiences. The program is free to use as far as you have registered.
'Better Information. Better Health.' If you want to get medical info ASAP, then WebMD is just what you need.
WebMD provides users with a wide variety of useful features such as Symptom Checker (descriptions of diseases and their symptoms), Drug Interaction Checker (showcases which meds you cannot take at the same time), Local Physician and Health Directory (finds the nearest hospital, physician, or drugstore), reminders, etc.
The platform is free with no registration required though it contains some in-app ads.
GoodRx Drug Prices and Coupons
The program which saves your cash. Literally. It is designed for people who are regulars at pharmacies and spend a pretty impressive amount of money buying medicines.
GoodRx gives a user the possibility to compare the drug prices at different pharmacies. It also provides you with the list of current sales and coupons without printing, which means even more economy and a must for nature-caring lovers.
GoodRx is free to use. Over 5 million people have already taken its advantage.
Final Thoughts
Healthcare is an integral part of our being. These medical mobile apps can become the fundamentals of a productive and healthy lifestyle. Almost all products listed in our rating are for general use as their primary function is to inform the audience.
We at openGeeksLab know all the ins and outs of health tech and mobile apps development, and strive to build products that drive real value for end users.
Dmytro Dvurechenskyi,
Founder & Chief Executive Officer,
openGeeksLab