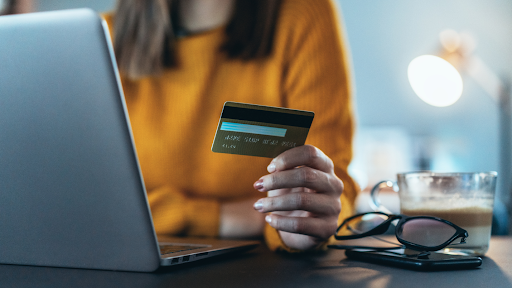 One of the questions that every entrepreneur cares about is "How to improve the efficiency of my business?" Despite the type of business you have – yarn selling, paper writing like https://mypaperdone.com/ or custom cakes – you have all of the following. You manage people, goods, and finances. You create ideas and value for customers. In each link of your company, you are looking for growth points. The main process that generates profit is sales, so it is important that this component works flawlessly.
Buyers are accustomed to the convenience and speed of purchasing products and services. They don't want to pay cash or even enter their credit card details. Today, the norm is to bring the phone to the terminal or make a transaction in one click. If it is difficult to place an order on your website, then be sure: you are losing customers. The easiest way to make online payments simple and convenient is to connect to a gateway. Let's see what it is and how a reliable online payment provider can help your enterprise grow. 
What is a payment provider? 
An online payment provider is a service that mediates between buyers and sellers over the Internet. It is responsible for the technical integration of the payment system and the protection of funds and data of your customers. You only choose the type of integration and the tariff plan. With an online payment provider, you can start selling tomorrow, and, most importantly, there will be no bugs, and customers will enjoy shopping. However, entrepreneurs are people who value facts. Below are the specific benefits that you get from cooperation with the provider. 
Payment in dozens of currencies and crypto 
An online payment provider is a financial professional who has extensive experience in processing various payments. It has technical solutions for accepting money from credit cards, crypto wallets (such as Coinbase), digital wallets (Apple Pay), open banking, and other commercial instruments. This helps you attract clients with any assets. 
A payment provider grants security
Imagine letting developers write code to directly accept payments through your site. First, it's extremely difficult. Secondly, the development and testing will take months. But most importantly, you will be dealing with the financial sector, and the risks are high. The online payment provider offers the highest security standards and guarantees that 100% of payments are processed correctly. Obviously, this is one of the conditions that are necessary to create a reputation. 
Increasing conversion 
With each transition to a new web page, companies lose customers. The fewer clicks and clearer the order procedure, the higher the conversion. Integrating a payment system will help your website sell more and, thus, generate cash flow for further growth. 
Conclusion 
You probably still have questions: how to connect a gateway, what tariff plans, and what solutions are optimal for your business. To make a decision, you can read more about the payment provider in the detailed guide that Fondy has prepared for you. Fondy is professionally engaged in the implementation of online payments in companies of any size. Meet the guide and make the right decisions for your company!
---
Interesting Related Article: "Winning the Chargeback Battle: Harnessing the Power of Online Payment Gateways"