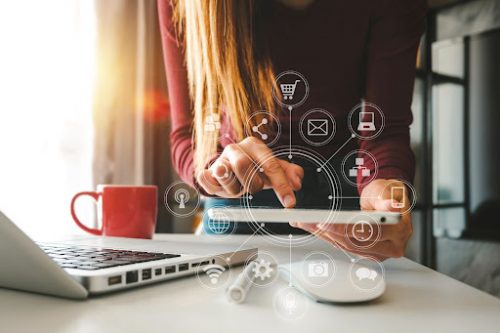 The digital space is expanding more and more each year. For businesses, this provides a plethora of opportunities to build brand awareness and make more sales.
However, the advent of the internet also makes it much harder for a brand to manage its reputation. Just one quick search online can pull up a wealth of information about a brand, including the good and the bad.
Over 90% of people now use the internet to learn more about a brand before making a purchase. Based on the information that they find, they will make a decision about whether or not to support the brand.
No matter how strong a business is or how great its products are, poor reputation management can seriously affect its success. Luckily, there are plenty of tools that brands can use to optimize their brand reputation.
Here are some top tips to help you manage your brand's online reputation to start seeing positive results.
Build a Strong Online Presence
Reputation management requires you to be present in the online space in as many areas as possible. You should have a professional website and multiple social media channels to increase brand awareness.
By spreading the word about your brand by posting your own content, you can control the message that is sent to your audience. This is essential to your brand's reputation management.
You can use a Reputation Management Plugin for WordPress to optimize your brand's reputation. This plugin is designed to scan customer reviews and emphasize the positive reviews on your site.
Use SEO and Post a Weekly Blog
Blogging is a great way to manage your reputation. The more content that you share with your audience, the more you are able to build authority within your industry.
Your blog should be SEO optimized to maximize the chances of your website appearing towards the top of search engine results pages (SERPs). Use keywords throughout your content to optimize it for ranking.
Practice Social Listening
Social listening encompasses all of the conversations that you have online with your customers and followers. By practicing great social listening skills, you can interact with your audience in a friendly and informative way.
The online interactions that you have with your audience form part of your brand reputation. It enables you to gain valuable feedback about your products and services, and respond to any negative feedback that you have received.
Don't Be Afraid to Say Sorry
Every brand will make a mistake or two but it's how they react to these mistakes that have the biggest impact on their reputation. If your brand makes a mistake, own up to it and apologize.
When you provide a vulnerable and authentic apology, the public will respect you more. They will understand that you have made a genuine mistake and are likely to remain loyal to your brand regardless.
---
Interesting Related Article: "The Importance Of Business Reputation And How To Protect It"