When we have bodily diseases, it is easy to see symptoms. But when the ailment is mental, we are in a worse state. This is what we are told by the top songs that talk about depression.
In this state, you are not just feeling sad. The agony goes beyond that. Such as, we feel helpless, worthless, and apathetic to our own existence. With so many manifestations and levels, this disease eats a human from inside, like the woodworm gulping the timber.
Society, in general, has not yet adapted to accept the expression of our feelings openly. The stigma around it still hinders the people suffering from it, keeping a tight lip about their mental travails.
But when it comes to the expressive arts such as music, they have been expressing these feelings and emotions. And when you could not say it in words, the instrumentation is there to become more eloquent about it.
So here are the top songs that talk about depression. The feelings surrounding it and the experience one might have to face while in this phase.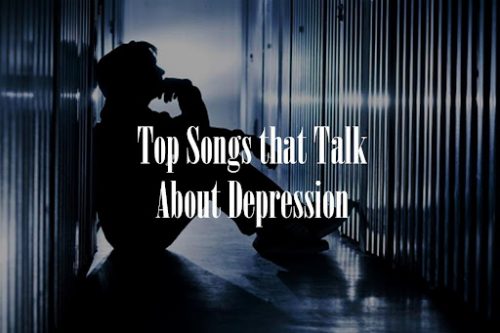 Astronaut in the Ocean –Masked Wolf
As revealed by the creator Masked Wolf, he talks about the topic in the song. Read the lyrics here and assess it yourself. You will find what really it is like to go through such an experience.
The issue is common even more among struggling individuals. When Masked Wolf was asked what the term Astronaut in the Ocean means, he recalled the time when he was recording this track.
At that time he was struggling in the industry and not having any major success in the long term made him feel like a failure. So here with this song, he is alluding to the pressure that is created in our brain at such a moment.
Unwell –Matchbox Twenty
In a rapidly morphing society, where humans are more attached to technology than to real humans, feeling alone is a problem that needs quiet attention.
Here Matchbox Twenty talks about this feeling. The sentiment of being alone only invites strange and weird thoughts in a person's mind and makes them alienated from the real human touch. 
If not dealt with on time, this could morph into a monster formidable over time. So if you feel the same, stop staring at the ceiling and get out of your room. There is a whole vibrant world out there.
Little Talks –Of Little Monsters and Men
Do you want to know or have been experiencing downheartedness recently? Have you felt this unwanted luggage wearing you down more than you can bear?
The Of Monsters and Men expressively articulates what it is really like to carry this burden around with you all the time, no matter where you are, who you are with, or what you are doing. It prevents us from trusting our own abilities.
We tend to live in the past regretting things that could not be changed or apprehensive about yet to come future.
The song is all about the essence of this perpetual seeming sadness. Working and detailing each of the steps and feeling in detail. It allows a person to see the details for themselves with each sentence.
Holding on to You –Twenty One Pilots
Any person can fall prey to depression at any moment in their life. No matter who you consult or you have access to the top psychiatrist in the world, you cannot overcome this until the energy to overcome is coming from you.
This is what 'Holding on to You' is about. Here you have to create the required willpower to overwhelm the feeling of despair. "I am taking over my body, back in control, no more shotty; I bet a lot of me was lost, "T"s uncrossed and "I" undotted,"
So this track from Twenty One Pilots is not just telling you that you are not alone but becomes an anthem for your motivation too. So never lose control of your life and never let the circumstances and emotions take control of you.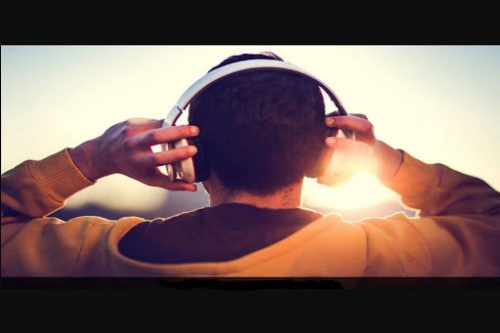 Save Myself –Ed Sheeran
You could be a beacon of life for many. But don't expect the same from others when you need them. If you find yourself in such a situation, what would be the best possible approach?
Here you should stand up for yourself. Whether it is a failure in love, career or it is old memories dragging you down. It is time to take responsibility for yourself.
If you look up to others and don't take action, it could be disastrous. So don't let the depression take hold of you, instead nip the evil in the bud by becoming responsible for yourself.
Conclusion
We should not think of it as something stigmatic and frown upon by others. The top Songs that talk about depression tell us that it is not something you should think is incurable. By taking responsibility, changing your lifestyle, and approaching and discussing it with the right people, you will be fine again.
---
Interesting Related Article: "6 Reasons Why Plastic Surgery Is a Good Idea in 2021"