There may come a point when you look at your company's website and realize that you don't like what you see. You're at a crossroads and it's up to you to decide what to do next. While you could leave your current website in place, hoping it doesn't impact your business, you're better off making a change. And if you decide to go down that path, it's generally in your best interest to consult with a web design company.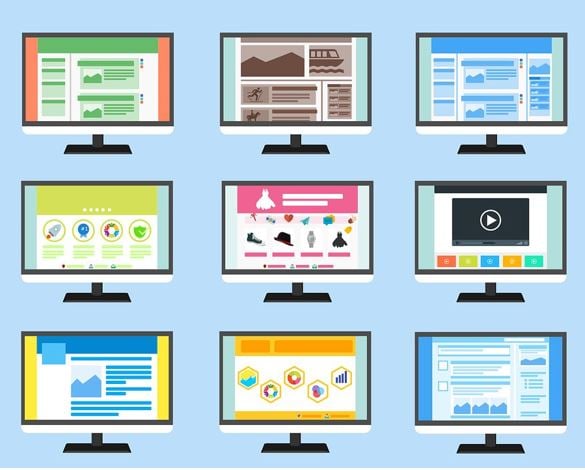 Of course, hiring a web design company is easier said than done. The first thing you need to think about is cost. Here's a passage from WebFX that shows just how tricky it can be to settle on a budget:
On average, the upfront cost of a site, which includes launching and designing it, is $12,000 to $150,000, while routine website maintenance ranges from $35 to $5000 per month
Once you know how much you're able to spend on a website, it's time to turn your attention to the process of choosing the right company.
While there's no one size fits all approach, there are some tips anyone can follow to make an informed decision. Here are five things you need to do:
Map Out Your Wants and Needs
This is one of the most important steps in the process, as you need to know what you want your project to accomplish.
Maybe there are elements from your current website that you like. And perhaps there are things that you want to update.
When you map out your wants and needs, you're able to get exactly what you want. Not to mention the fact that it makes life easier for your web designer.
Research Your Options Online
There is no shortage of web design companies to choose from. When you keep an open mind, you'll soon have a list of companies — both local and national — to consider.
There are many benefits of researching online, including the ability to secure the information you need while reading reviews by others.
Leave as much time as you need to do this. Even if it takes you a few weeks or months, it's better than getting ahead of yourself.
Book Discovery Calls
Don't rely solely on what you find online to make a final decision. You should also book discovery calls with the companies on your shortlist. This gives you the opportunity to ask key questions, obtain more information, and get a feel for the customer service they provide.
If a company isn't willing to speak with you on the phone, you probably don't want to do business with them.
Review Samples
This gives you a clear idea of what the company brings to the table in regards to experience, knowledge, and design skills.
Ask for a portfolio of work, and then take the time to dig into it. Mark down what you like and what you don't like. Also, if you have questions about a particular sample, don't shy away from speaking up.
Tip: ask other members of your team to be part of the review, too. This will help ensure that you don't overlook an important detail.
Make a Final Decision
At some point, hopefully, sooner rather than later, you need to make a final decision as to which web design company you'll work with. Only you know what you want and need. And only you know when you want to proceed.
It's a big decision, so you don't want to rush. But at the same time, don't let anything hold you back from taking action.
Once your project is underway, you'll feel much better about what the future will bring. You know that sometime soon you'll have the website you've been dreaming of. And that's more than enough to push you in the right direction.
Final Thoughts
Designing an effective website doesn't have to be a challenge. When you hire a web design company, you can rest assured that you'll have someone on your side from start to finish.
Do you have any experience hiring a web design company? What steps did you take to ensure yourself of working with the right team?
---
Interesting Related Article: "Essential Elements and Steps of Web Design for a Solid Online Presence?"