There's no doubt that properly looked after wooden gates can last a very long time, so it's definitely worth the investment in time and materials to ensure your gate lasts as long as it should. After all, wood has been used for gates for centuries and some old examples on castles, churches and old buildings are even still around. 
A good idea is to ensure you check your gate regularly, say once every three months, so you can see if any weather or structural based damage has occurred. It is much easier to put something right in the early stages rather than wait until the problem has escalated to something more serious. When it comes to wood, prevention is better than cure. 
Gate maintenance
Most wooden gates will have been pre-treated before you purchased them but it is always worth checking with your gate supplier beforehand. This initial treatment should provide a good level of protection against the elements and insects. However, whatever wooden gate or treatment you have invested in, you will always have to undertake additional maintenance. Check regularly and eventually, over time add additional protections as appropriate. 
Remember that specialist timber paints available from any good DIY outlets are perfect for use on garden gates and will help to protect the wood from weathering and water damage. If you have decided that you want to keep your wooden gate looking more natural it can be a good idea to consider adding an overcoat to the preservative treatment in the form of either a clear exterior wood oil or decking oil. These products contain a blend of wood oils, waxes and resins and these are designed to penetrate into the wood and therefore provide greater protection against rain water. Some products even contain UV filters to protect the wood from changing colour over time. This will delay the typical weathered, grey-ish look of timber as it ages.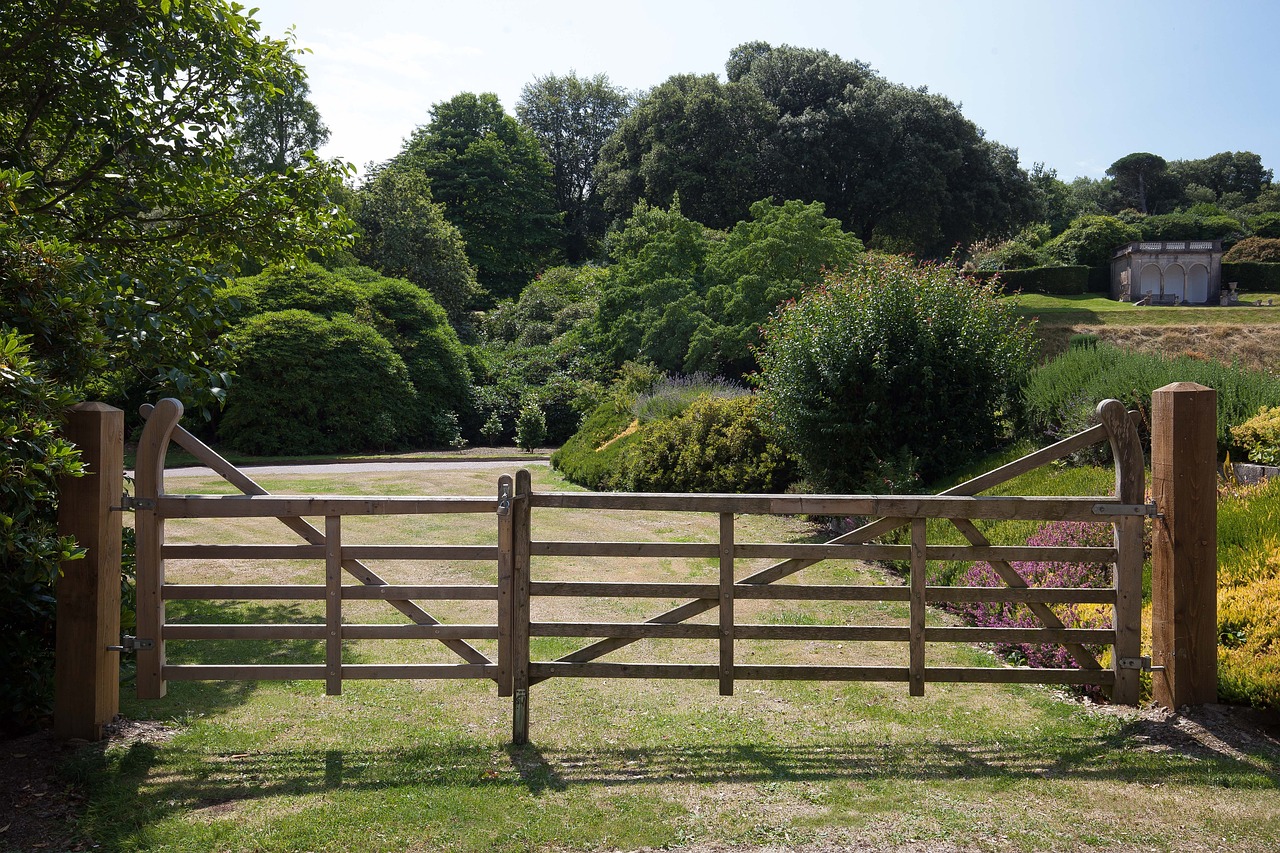 Wood coverings
If you think you want to paint your gate to match an existing colour scheme or provide additional decoration, it is important to ensure that before you apply any new wood covering or paint, that you check what, if any, wood preservative or treatment has been used on your gate previously. This is because if this contained oil, wax or silicon it will prevent you from applying the coating of paint properly as these ingredients tend to repel the paint being applied.
You can also consider the application of a good quality exterior wood oil that has been coloured and these now come in a wide variety of shades with both opaque and translucent finishes. Because these already contain oil they will work well when applied over previously treated wood surfaces. 
Using a wood stain keeps the natural grain of the wood whilst adding a colour to fit your particular target aesthetic. You can, for example, make a light coloured softwood gate look like hardwood teak one by using a darker, teak coloured stain. It is worth noting that these stains are best suited to smooth planed timber rather than rough cut wood. Read the instructions on the packaging carefully and check the level of additional protection each offers. 
Why oil wooden gates?
As with any other wood that has an outdoors application such as for barns, fences and decking, it is worth seriously considering oiling your wooden gate – perhaps as part of an annual maintenance plan. Wood oils are designed to penetrate into the grain of the wood to replace the wood's natural oils that have been lost over time and it is these natural oils that have protected the wood from weather and water ingress and damage, including from mold, wood rot and algae.
By oiling the wood regularly, you will also keep the wood nourished and flexible, which in turn helps to prevent the wood cracking, warping or splitting, causing the sort of damage that will ultimately require a proper repair. Lots of exterior wood now also contain UV filters that help to protect the timber from the bleaching effect of the sun.
---
You may be interested in: 3 Important Terms You Should Know Before Investing