Are you a newbie or a photographer and looking for user-friendly image background remover tools? You are at the right place. In this article, I have concluded the top 10 online websites with their pros, drawbacks, and many more features.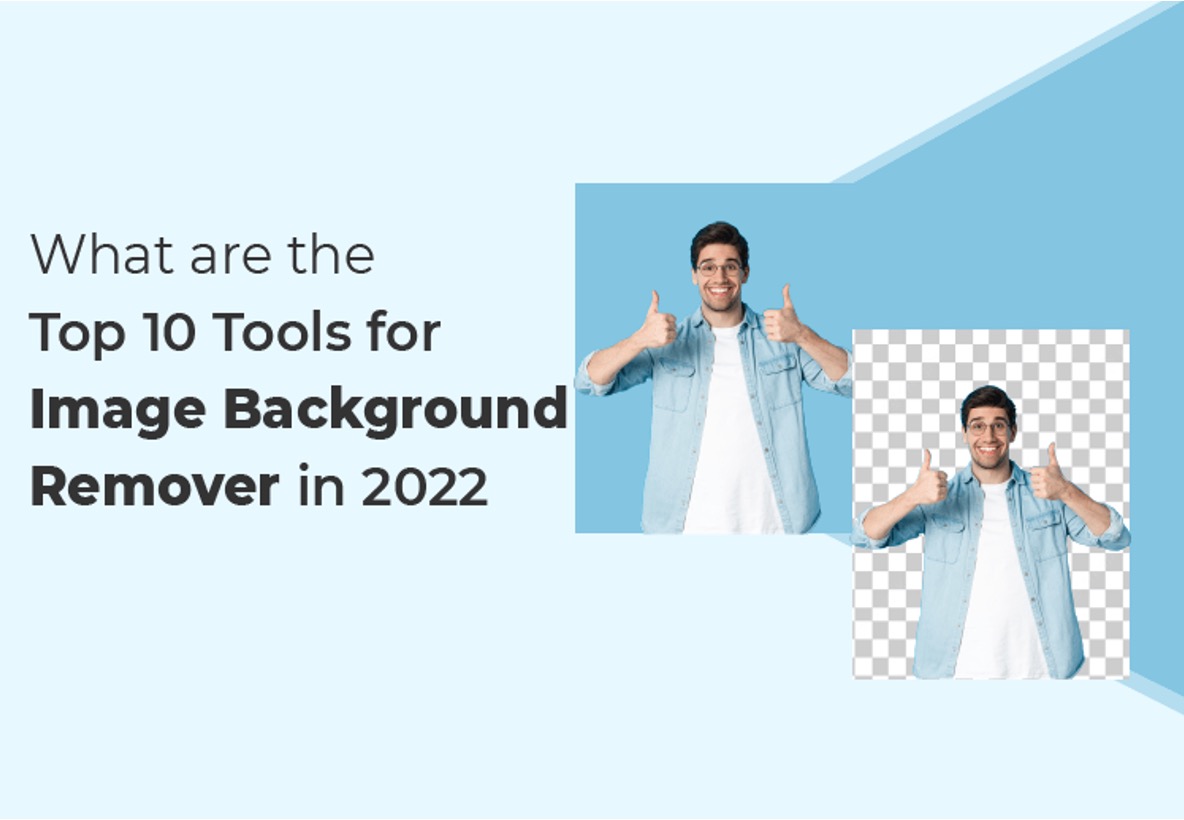 Here is a long list of background remover apps for you:
Free Background Remover
Icons8 Background Remover
Removal.ai
Pic Wish
Clipping Magic
Cutout.Pro
Malabi
Photoscissors
Pixlr
Remover. bg
Background Eraser
Let's check them out one by one!
1. Freebackgroundremover
Free Background Remover tool is the first website I recommend. This app is convenient to use. It allows removing the remove background from image scene on mobile, laptop, or personal computer with a single tap.
It verifies your objects by using AI algorithms and erases the background so fast within your eye blink. The method is relatively easy than others.
Open the  freebackgroundremover
Select the "choose files" option for uploading images on this website.
Then, remove the background by selecting the remove bg option.
Lastly, press the download button and save the image to your device.
That's it!
Pros
Easy-to-use tool
Erase background while maintaining image quality
Give 100% accurate results
Remove the image back scene 100% automatically
Erase free unlimited picture backgrounds
Set no size limit for image upload
Get more picture editing options through paid manual services
This website does not share your data with third parties
Pricing
It removes backgrounds from unlimited images free of cost. Subscribe to their manual services if you need more picture editing options.
2. Icons8 Background Remover
Icons8 Background Remover is an AI-based online tool created to help anyone remove background from any photo. It is easy to remove the images' background here, you just need to press one button. The tool is accurate as a scalpel.
Pros
Does all the work online
Works automatically, no manual work from you is needed
Pricing
You only need to purchase a paid subscription to use this product. If don't want to pay for the result, you'll get a photo with a watermark.
3. Removal.ai
My second recommendation is the removal.ai website for removing the picture backgrounds. It is totally free, and user-friendly, and erases image backgrounds instantly. I placed it in the 2nd position because of its one drawback.
You have to upload the image clearly because sometimes the AI of this tool gets failed to detect the image back scene. Solid color backgrounds will go best with this website, and it is not advanced as other background-removing tools here.
Pros
Remove the image backdrop instantly
Add texts or effects to pictures
Efficient and reliable to use
Pricing
This tool provides free image background removal services limited to 30 images. Their subscription plan starts with 40 pictures.
4. Pic Wish
In my list, Pic Wish is on the third number. The process of using it is pretty easier. This tool also works on AI technology and removes the image background immediately.
Open the tool.
Upload your image.
Download the picture when the background is removed.
Pros
Simple to use
Crop your image
Other basic photo editing options are available
Pricing
This tool provides services to its users free of charge. But, this website does not give any good results during the crop of the image.
5. Clipping Magic
The clipping magic tool is advanced and easy to use on mobile or laptops. Upload your picture and clear the background by clicking on the red marker on the website. This tool provides fewer features free of cost for non-commercial purposes. For commercial purposes, buy their subscription plans to avail yourself of their advanced features.
The drawback is their prices are not good enough.
Pros
Background and foreground marker
Better hair selection tool
Pricing
This app removes unlimited images background without any cost. But, removing the watermark subscription requires.
6. Cutout. Pro
I; recommend Cutout. Pro website also because it provides excellent services on mobile than on a computer. Otherwise, this website is better to use as it helps in removing the background from pictures and videos. It will instantly erase your image or visual content back scene. Easily crop your photos and add text to them according to your wishes.
The Cutout. Pro tool subscription plans are too high; some people cannot afford them easily.
Pros
Automatic image background eraser
Remove back scenes from images and videos
Erase your unwanted objects
Pricing
This website offers five free credits. Afterward, you have to buy their subscription plans.
7. Malabi
Malabi is another photo background remover website I recommend. It will remove your photograph back scenes with a single tap. Open the Malabi app and load your image. After that, an image will appear in front of you with a white backdrop. Download the image on your mobile or laptop.
The drawback of this app, it does not provide satisfactory results.
Pros
Remove the image back scene 100% automatically
Easy to use
Use it for unlimited pictures
Pricing
Their subscription plan options such as starter plan (20 images per month), standard plan (200 images), and premium plan (700 images).
8. Photoscissors
Photoscissors is an online tool it removes the backdrop of busy images and provides incredible results. Upload your image within the size limit of 10MB maximum and 4MB minimum. Afterward, this tool will do magic to your image and erase the background within 3 to 4 seconds. Download your image with no backdrop on your device.
One drawback of this photoscissors app is they have a set size limit for image upload. Whereas, on the freebackgorundremover tool, there is an exceptional option in that you are free to upload images of any size.
Pros
Give tutorials
Remove background instantly
Erase backdrops from tricky things like hair
Pricing
It provides free services. But, when you download their app on a mobile or laptop, they provide paid manual services.
9. Pixlr
The Pixlr is in the 8th position on my list. It removes the image's background on its own by using complex algorithms. You can select any white or colorful back scene for your photograph; it's up to you.
The method is fairly easy. Upload your picture on the Pixlr website and erase its background. After that, download it on your mobile with a transparent or color backdrop.
The major drawback of this app that irritates me most is, it does not provide accurate results like other software.
Pros
Use both on mobile and laptop
Erase the image background multiple times
It's user-friendly
Immediately remove the image backdrop
Pricing
It provides limited services. For higher usage avail of their subscription plan.
10. Remove Bg
Remove Bg tool for erasing image background is also included in my list. It provides good image background removing results by using AI-based technology. Firstly, open the remove bg app. Load your image on this website and remove the background within seconds. Afterward, save the picture with no back scene on your device.
The feature I don't like about this app is that sometimes it does not recognize the background and remove the object. So, it's the most irritating thing I face while using this app. Also, it takes high charges for better image resolution downloads.
Pros
Upload pictures from android or IOS and mobile
Remove image background 100% automatically
Stunning image quality
Pricing
It's free to use for only 40 previews. For higher usage, buy their subscription plans.
11. Background Eraser
The background eraser tool for removing the image backdrop is last on my list. It helps remove the photo back scene within three different styles.
Erase the background of your picture by maintaining its quality.
The tool will make changes to your photos according to the selection of your options.
Lastly, their manual services give you all of the control.
Quite simple to use, upload the image to the background eraser tool. Get your photo with no back-scene with a single click. Afterward, save it on your device.
The unliking feature of this app, it contains ads that are irritating and distractive for the users.
Pros
Easy to use
Give basic image editing options
Provide three ways to remove background from images
Pricing
It provides limited services for free. For unlimited services, need to buy their subscription plans.
It's my list of the top 10 tools. I started it with the best one and ended with the most satisfactory one.
Last Words!
In my opinion, people often get puzzles on the internet by seeing various options. That's why I provided you with the top 10 tools in this post that are best according to my observations. I have used them all and then set them according to their features for you from high to lowest.
Some of them that I recommend provide commendable features free of cost. But, some websites allow using their features only when you subscribe to them. So, select any one of the websites from the top 10 options according to your requirements.
As per my experience, many people do not like to use online websites for erasing picture back scenes because the server often gets down. In that case, they prefer to choose the app options, and the background remover app stands out in the user experience.
Keep in mind; you can use these apps for simple shape images. But, for pro editing options, you need to go for other apps like photoshop. Use any one of them and tell us in the comment section which app goes best for you.