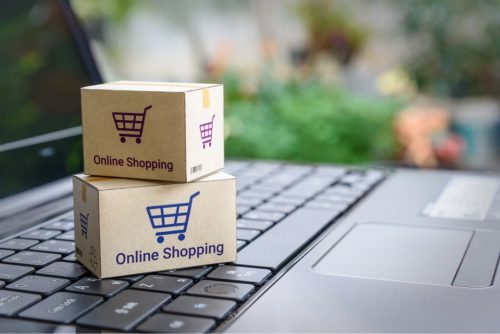 The ecommerce industry is vast – and it never stops evolving. In an industry that is as competitive as ecommerce, no business leader can afford to stand still. Recent advances in data analysis, AI and mobile shopping have all impacted ecommerce a great deal. This article is a quick guide to some of the most important trends in the ever-mutating world of ecommerce. Innovation is constant in the field, and this article is doomed to be an incomplete summary thanks to the sheer speed of ecommerce evolution.
Evolving SEO
Search Engine Optimization has come a long way. What was once a field almost entirely concerned with keyword research and inclusion is now a many headed Hydra. Modern SEO practices include metadata editing, video creation, contextual content creation and backlinking. Many businesses have turned to third parties for help – opting to utilize eCommerce SEO services. These third-party companies are able to swiftly evolve in order to keep up with the latest practices.
Search Engine Optimization is constantly changing in part because of how frequently search engine companies like Google change their algorithms. Google now employs an extremely advanced ranking algorithm that takes accessibility, mobile compatibility and contextual content into account when ordering search results.
Voice Search
The rise of technology that enables people to search the internet using their voice is impacting the ecommerce industry. More and more people are using products like Amazon's Alexa to look for products. This means that ecommerce leaders have had to adapt to voice search: including colloquial terms in copy and making all text searchable by voice.
Big Data
The rise of machine learning technology has enabled the collection and analysis of datasets that are larger and more varied than ever before. Ecommerce businesses are using big datasets to better understand their target audiences and tailor their services appropriately. The internet is an absolutely revolutionary source of consumer data, but without algorithmic help, no business would be able to use this data correctly.
AI Chat
Customer service is immensely important in ecommerce. Until recently, customer service standards were very expensive and time consuming to uphold. AI powered chatbots have been used to take some of the weight off of the shoulders of customer support teams. These bots use machine learning to contextualize consumer questions and offer 'intelligent' answers. No bot can completely replace a human being. Most chatbots are programmed to delegate more complex enquiries to human operators.
Sequential Remarketing
Return custom is just as important as new custom, and ecommerce leaders have been scrambling to find ways of retaining their precious consumers for years. One of the most popular methods for consumer retainment that has really caught the attention of retailers is sequential remarketing. Sequential remarketing campaigns use consumer browsing data to advertise products to customers that have already browsed on a site. If you have ever used Wish, for instance, you are likely to see advertisements for products on the site as you browse other areas of the internet.
---
Interesting Related Article: "Starting an eCommerce Business: How to Determine Your Niche"