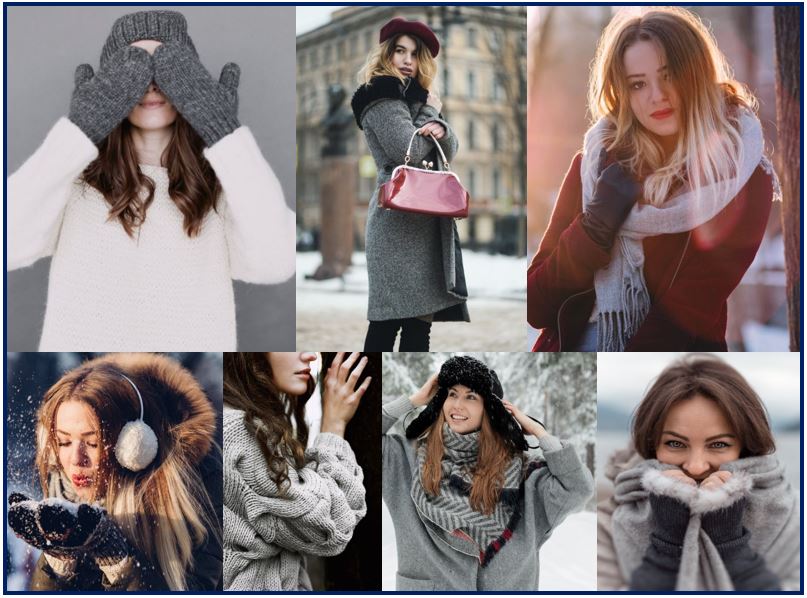 Paris, New York, London, Milan conduct fashion weeks and provide the latest platforms for ladies' fashion styles and trends in different ways. Many brands introduce new clothing styles in these fashion weeks, during which public awareness of new products in the world of fashion grows.
Some women are attracted to certain types of brands, while other focus their attention on other labels. Consumer tastes vary during the year. Some styles sell well during the summer or autumn months, while others fare better during the winter season.
Neon Turtlenecks, Androgynous Style, Chunky Chain Necklaces, Personalized Hair Pins, Puffy Headbands, Dresses and Skirts Worn with Trousers, Snakeskin Footwear, robe dentelle, Tonal Dressing, Buckle Bags, Boiler Suits, Square Sunglasses, are examples of top winter, summer, spring and autumn fashion ideas which are popular among women.
Preferences among female consumers vary according to regions. What is popular in, for example, the United States, may not sell well in India. Other fashion items, however, sell well all over the world.
How to Inspire Women with Unique Fashion Ideas
What clothes to wear this season matters a great deal to most women. The best sources of information today regarding the latest trends and new and interesting items are online, i.e., on the Internet.
Teenagers' fashion preferences are different from those of adults and seniors. Teenage girls like, for example, minimalist watches, classic vintage transparent glasses, and heart embroidered socks. Like other consumer groups, teenage girls like to know what is new.
Young women wear shorts, wear half sleeves, jeans, stylish glasses. They use lightweight fabrics and choose 'unique' color-schemes. In this context, 'unique' means so that they can look different from their friends, colleagues, and other women in their community.
The Internet is full of interesting websites, such as https://www.floryday.com/fr/, which serve as useful sources of information and inspiration for the fashion-conscious consumer.
The Fashion Industry today
The fashion industry is a modern phenomenon. Before the mid-nineteenth century, most people made their clothes themselves or had them made by a tailor or dressmaker. There were no fashion companies like Chanel or Dior.
The rise of global capitalism, retail chains, and new technologies such as the sewing machine at the beginning of the twentieth century facilitated the creation of fashion companies. They first emerged in Europe and American, and then spread across the world.
Fashion trends today are influenced by movies, celebrities, the climate, and creative explorations. Social and technological changes are also factors.
Wearable tech, such as smart watches and smart jewelry are some of the most recent additions to the range of fashion items available today.
Smart clothes are conventional clothing items with modern technology in them. Some contain hardware that can connect to a smartphone. Some tracksuits today bathe the wearer's body. There are denim jackets that can track the owner's Uber. Snapchat sells smart glasses that take photos and video. They also have microphones for sound recording.